Network Rail….. Major Engineering…The Challenges…
Network Rail has completed the major engineering works scheduled for the Christmas/New Year Period…with a lot less aggravation than last year. And , of course, lessons needed to be learned…and fast…for fear of another drubbing at the hands of the House of Commons Transport Select Committee, and the popular tabloid media.
And these engineering works are in addition to the necessary daily maintenance schedules that are required.
Rail Tube has been in conversation with Steve Featherstone, Network Rail's track programme director. The following is the exchange between us….
1) When does planning start? 
About 3 years out to book the necessary access to close the railway.
2) How are the projects prioritised?
The Network Rail 'Delivering Work Within Possessions' (DWWP) process is used to deal with any prioritisation calls that are required.( The DWWP process is outlined here.)
3) Presumably, a dedicated task force for each project?
A combination of resources dedicated to a single project (eg. scheme project managers) and resources supporting several projects at the same time (eg. haulage management)
4) Communication must be key between NR and the various contractors. How often are meetings/briefings arranged?
There are formal T minus reviews dictated by the DWWP process. These count down from 3 years out and get more and more detailed as we get closer to the core possession.
5) What tolerances for breakdowns (equipment and personnel ..last year's Paddington problem, and a shortage of drivers) can be accommodated?
The contingency plans have moved on massively in the last year so that we are much quicker to react when unexpected events occur.
6) Specialized techniques were used to hand back the track at prevailing line speeds. Which best epitomises the reasons for the success of the various hand backs?
Getting the position and compaction of the bottom ballast right first time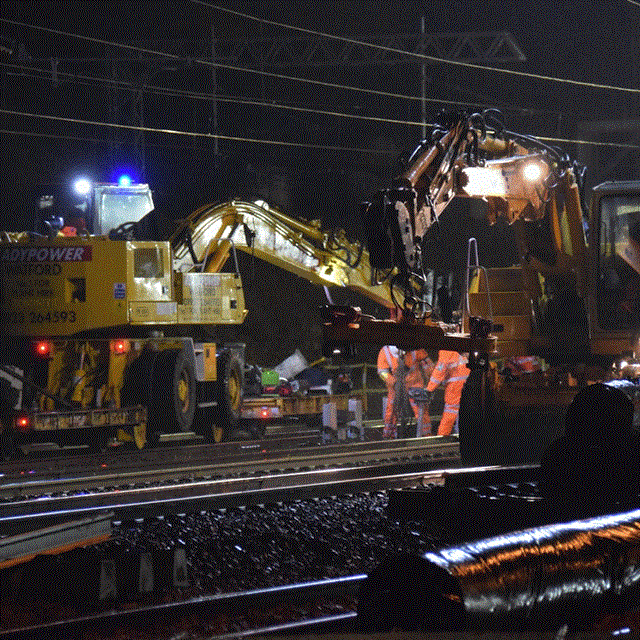 Christmas engineering 2015 – high speed handbacks(Network Rail Picture)
7) How would another Dawlish have impacted on the personnel available to you, and the completion of all the projects…or would that have been a decision to make on the day, so to speak?
Flooding at the Lamington Viaduct closed the West Coast Mainline in southern Scotland. This meant that we could not get the engineering trains from Carlisle to Edinburgh for the S&C renewal at Haymarket. We followed the contingency plan and reduced the dig depth on some of the associated plain line to take into account that some engineering trains were not available.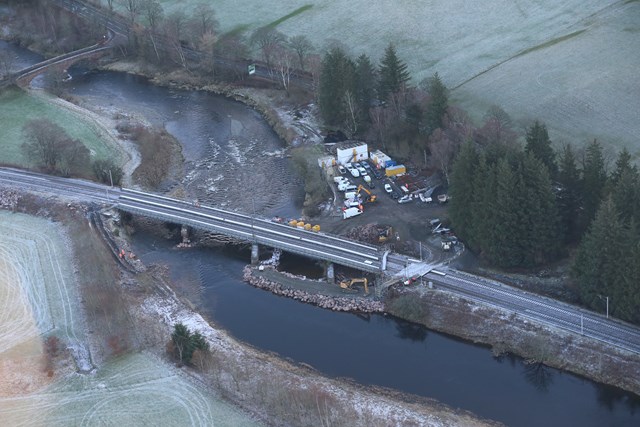 Lamington Viaduct recovery works.(Network Rail Picture)