Work starts to make Penrith railway station accessible for all.(Network Rail)
(Network Rail Picture)
Passengers using Penrith station in Cumbria will find it a much easier experience thanks to a £3.5m investment to make the station more accessible.
Network Rail – in partnership with the Department for Transport – has started work to build a new footbridge with lift access to both platforms at the station.
The work forms part of the Access for All scheme, a programme managed by Network Rail and funded by the Department for Transport, to improve accessibility at train stations. This includes installing lifts and ramps to make stations step-free and accessible to all passengers including those with reduced mobility, children, heavy luggage or shopping.
Work started this month and is due to be completed this autumn when passengers will be able to use the footbridge over the West Coast main line and new lifts on platforms 1 and 2.
Terry Strickland, area director at Network Rail, said: "The Access for All project helps make using the railway even easier for millions of people who travel by train every year. It is fantastic to see this work starting on this project at Penrith station.
"This work forms part of Network Rail's £40bn Railway Upgrade Plan to provide a bigger, better, more reliable railway for passengers"
Rory Stewart, MP for Penrith and The Border, who is visiting the station today to see the start of work said: "I am delighted that Network Rail is pressing ahead with the first stage in our long-awaited campaign for a lift. We really need a solution for people – from parents with prams, to the elderly – or simply anyone with a heavy bag. It's vital for residents, and visitors – and will really help support our economy."
Michelle Ragozzino, Virgin Trains Station Manager at Penrith, said: "Virgin Trains welcomes the new footbridge. We support Network Rail and the DfT in this project which is really exciting for Penrith station, as it will enhance the experience for all of our customers. We look forward to its completion later this year."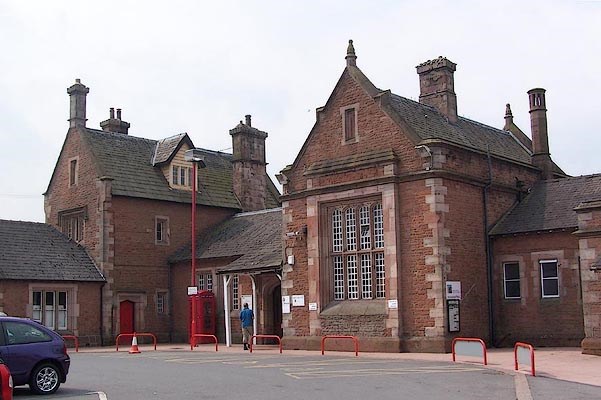 (Penrith Station: A Network Rail Picture)