Next phase of Ilkeston railway station work set to begin next week.(Network Rail)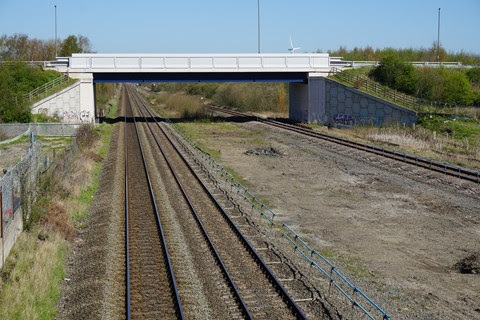 Piling is set to start at Ilkeston station.(Network Rail Image)
Network Rail will begin construction of the new platforms at Ilkeston station next week as part of the organisation's Railway Upgrade Plan in Derbyshire.
Construction of the station, which will give the town its own station for the first time in 50 years, began earlier this year to prepare the ground for two platforms, ramped footbridges and car park.
From Tuesday night, the first big piece of physical construction work gets under way with the installation of the foundations for the platforms on both the west and east sides of the railway line.
Screw piling will take place for ten consecutive nights from Tuesday 31 May to Friday 10 June(inclusive), with work taking place between 11pm and 7am. Further blocks of work will take place in the coming months too.
The nature of the work means lighting, generators and a piling rig will all be used which is likely to generate light and noise from the site, although Network Rail will do everything possible to keep disturbance to a minimum.
Residents living near the site will receive letters from Network Rail explaining why the work is taking place, while posters and leaflets will also be available.
Gary Walsh, Network Rail area director for the East Midlands said: "This is a big step in the construction of the station at Ilkeston and over the coming months people will really see the station start to take shape. We need to do this kind of work at night when trains are not running and while it can be noisy, I assure residents living nearby that every effort is being made to keep disturbance to a minimum."
Members of the public who wish to speak to Network Rail should contact the national helpline on 0345 7 11 41 41.