"On Shed" – July 2016 Edition
" Preserving the steam locomotive legacy.. and more..on film"
FRONT PAGE
Former S&D Fowler 4F no. 44422 departs from Minehead station with the 1525hrs service to Bishops Lydeard on 02 June 2016. This was taken with a compact camera during a break in guarding duties at the West Somerset Railway.(C) Nigel Power
Contents
Welcome…and news….
Editor's Selection 1: Hugh Oram "My Irish rail adventures"
Editor's Selection 2: Sachin Bhandary
Editor's Selection 3: Peter R Lewis & The Tay Bridge Disaster
100 Trains….the journey so far….
Steam Tube Photographic Highlights
Steam Tube Video Highlights
Steam Tube Blogs
Tornado…The Story so far…
New & ReBuild News.
B & O Railroad Museum TV
Mainline Steam Schedule
On This Day in History.
Radstock to Frome Railway Project
Christian Wolmar…Are Trams Socialist?
Around the World in 80 Railways (No 72 New Zealand )
WATTRAIN & APHTRO & NERHT News
30742 Charters
Around the UK Heritage Railways –A Visit to the Severn Valley Railway.
Back Page:Great Western Glory. A Painting by Kevin Alun Parrish. 
Welcome…and news….
Welcome to this mid-summer edition of "On Shed" – the monthly magazine of "Steam Tube – The Home of Steam on the Net". The weather isn't particularly warming at the present, and the climate across Europe has taken a chill following the UK's Brexit decision.
We shall, without making any comment one way or the other,have to wait on repurcussions and developments.
But travel goes on..and the past is still full of amazing discoveries and memories, as the first feature in this month's edition will show from Irish author Hugh Oram. Sachin Bhandary has given us permission to repost some of his recent travel blogs, especially one on the most eastern stations on the Indian rail network. And Peter R Lewis shares with us some forensic research on the disaster of the Tay Bridge, 1879.
The usual features are also included, with news from some of the leading preservation projects and groups..notably APHTRO, which is looking forward to its next conference.
We are also delighted that Christopher Vine ..and Peter's Railway, will continue to sponsor the Steam Tube banner for the next 12 months. Do take a look at www.petersrailway.com
Of course, if there are any errors in this, or any other edition of "On Shed", then please feel free to let us know, so that they can be corrected. And if images appear that are not properly credited and acknowledged, please advise. Thank you.
So, "On Shed" , July 2016…………enjoy…
Editor's Selection 1: Hugh Oram: 
——————————–
Introducing Hugh Oram
.
Hugh Oram is an author, journalist and broadcaster living and working in Dublin. His wife Bernadette is a published poet, in English, Irish and French, who previously worked for the Department of Foreign Affairs.
He has written many travel, historical and documentary books over the years, including for Appletree Press in Ireland and has contributed extensively to such international travel editions as Berlitz, Fodor's and Michelin.
He has also written extensively about practically every department of France and many aspects of French life and has visited Paris on numerous occasions during the past 30 years. He has also broadcast on many diverse subjects during the same time, for RTÉ Radio 1 and has also contributed on occasion to the BBC in Belfast.
In addition to travel, history and documentary subjects, he has a keen interest in the progress of the media industry and has written and broadcast much on this subject. Apart from travel – and writing about it – he also enjoys classical music and has a keen interest in wine. A great believer in healthy living, he keeps fit through extensive walking.
Hugh Oram: My Irish rail adventures.(Specially written for "On Shed"
My Iifelong interest in everything to do with railways began when I was a youngster growing up in Plymouth.
   At an early age,I discovered an ideal spot for watching the great steam locos hauling long distance passenger trains between Paddington and Penzance. They always stopped at Plymouth North Road station, near where we lived. This was a few years after the railways in Britain had been nationalised,but before  steam railways were converted to diesel working.
   Something else in Plymouth also helped induce this lifelong fascination with railways,the Royal Albert bridge across the River Tamar,linking Plymouth and Saltash.Built by Brunel in 1859,it remains one of the world's epic bridge constructions.As a youngster,I loved any excuse for getting a train to Saltash so I could take a trip over the bridge.When I was in my teens,two Continental train trips consolidated my love of railways.
(C) Andy Thompson
   I did the steam train trip from Paris to Lyon,in the days when the journey took around five hours.In more recent times,I've often done the same trip by TGV
in two hours
!Then in 1960,I did an overnight rail journey from Paris to Rome,en route to the Olympic Games.The trip was quite an eye-opener!
   When I was 19,I decided to attend university in Ireland,rather than England,mainly because of all my family's Irish links.And I only discovered recently,through the geneaological researches of one of my sisters,that my great-great-great grandmother was born in Waterford in 1790.Thankfully,I've been living in Ireland ever since my student days and as a writer, broadcaster and journalist,the great Irish railway heritage has been a wonderful source of material.
   I've often contributed to international railway publications over the years and Irish railway stories have always been invaluable for my books on local history and travel within Ireland,and a source of material for newspaper and radio pieces.
  This week,I've done An Irishman's Diary for The Irish Times about the old Cavan & Leitrim Railway,one of Ireland's long vanished narrow gauge systems.On
May 12
this year,for the same spot in the same newspaper/ website, I did a piece on the history of the old West Cork Railway.
   Last year,on March 31,2015,I did a Diary item for The Irish Times on the railway tunnel that runs beneath the Phoenix Park in Dublin and which is due to come into use for commuter services this coming autumn.Last year,as well,on
December 18
,for the Seascapes programme on RTÉ Radio 1,I wrote and broadcast a piece about the great railway viaduct over the River Boyne in Drogheda.
   Ireland used to have a great network of local railway systems, in places like Co Clare, Co Donegal and West Cork and ironically,just as I was arriving in Ireland,a whole series of Beeching style cuts to the railway services in both parts of Ireland meant wholesale closures,leaving only main lines intact.
   I also made a very interesting discovery when I was getting married.The late Hugh Quinn,my wife to be's father,turned out to have spent his life working on the Irish railways.At one stage,he was offered a  cushier i number indoors in the CIE head office,but he preferred to work on the footplate,so that was where he stayed.For many subsequent years,he and I had endless discussions about railway working in Ireland and of course,he was a great source of stories.
   Railway innovations that have Irish connections have also fuelled my interest in the subject,like the story of the Irish railway engineer, Francis Webb Wentworth-Sheilds,who in 1850 managed to talk New South Wales,Victoria and South Australia into using Irish broad gauge.Ironically,while broad gauge is still used here,the Luas light tramway system in Dublin has the standard gauge used in Britain.Ireland had other claims to railway fame,too,like the first railway line in Ireland,the 10 km link between Westland Row in Dublin and what was then Kingstown (now Dún Laoghaire), which started in 1834 as the world's first commuter railway.
   As a follow-on from my work,I've also got to know some of the real experts in Irish railway history,such as Tom Ferris,who has written many outstanding books on the subject.He now lives in Aberystwyth and in recent years, has turned his attentions to Welsh railway history.I'm also very friendly with Hassard Stacpoole,another outstanding authority on Irish railway history,who has lived in London for many years.He is currently a senior communications and programme manager with Network Rail.
   While Ireland provides a wealth of fascinating railway material,as well as splendid helpings of juicy stories,it has another connotation as well for me.Near where we live in Dublin,many of the front gardens have elaborate iron railings fencing them off from the street.Sometimes,when I've been to a city centre 'do' in the evenings,where hospitality is as generous as it always is in Ireland,coming home by rail can take on an altogether different meaning!
-Hugh Oram
More from Hugh next month!!
Editor's Selection 2: Sachin Bhandary
The author is an ex publicist from Mumbai, India who quit his job to travel the world and take 12 challenges. After completing 8 challenges, he is on a break to narrate his eccentric experiences and to encourage others to do so as well. You can follow his travel stories on instagram,facebook, twitter and on his website www.eccentrips.com .
The Final Frontier Of The Great Indian Railway
It Was Late Morning When I Reached Ledo Railway Station In Tinsukhia District Of Assam In Eastern India.
Just a few hours earlier, I was running late for the Dibrugarh-Ledo passenger train. I was so late that the booking clerk at the counter asked me to buy the ticket at the next station.
'Nahin Toh Train Nikal Jayegi' he said, warning me that the train would leave any moment.
I obliged and obediently bought the ticket at the next railway station as well.
Now in Ledo, I wondered why the station had no signs boasting of its status. This was the final passenger railway station in the eastern end of the great Indian railway network. It was the young and stylish station master who informed me that Ledo was only the last passenger railway station of the network.  There were two more stations on this Lumding-Dibrugarh line in the state of Assam. The one next to Ledo was Tirap which was still used for loading coal on freight carriers. And the original last railway station was Lekhapani, which was out of use after the gauge conversion happened in the nineties.
That I had made it this far, and that too by traveling only on trains from Mumbai, was exciting enough for me. After finishing the southern leg, this was the second major milestone on my trip. But something told me that Lekhapani was important and could not be ignored. And just like that, I decided to start walking towards Lekhapani looking to explore small town Assam.
The town of Ledo wasn't exactly charming. It seemed like things did not move there at all. People ate oil-laden stir fried noodles and looked melancholic. A man reheated tea at his small shop on his coal fired stove, there was soot all around him. The pointless yet refreshing joy that I had noticed in other parts of India was missing there for some reason.
The place also deceived its historical importance and held no air about its own significance.
As I walked the tracks towards Tirap, I met two kids waiting for their bus to take their home. The tracks doubled up as their playground. A little while later, I met a group of gangmen who were working on the tracks. They were all getting some rest from the scorching sun.
I could locate Tirap siding from far away since it was covered in black soot. And now I began to wonder what Lekhapani looked like.
Some men suggested that I take a Tuk-Tuk or Vikram to Lekhapani. I agreed.
Less than thirty minutes later, I was at a temple. Right opposite was the Lekhapani railway station.
There it was the final frontier of the Indian railways in Assam.
Nothing announced that I was looking at Indian railway's great heritage. On a closer look, however, I did find a concrete mini monument which shared information.
Small shops had come up next to where the platform once stood. The railway tracks had assimilated themselves into local life. Clothes were hanging dry in many places around the station and on the tracks. Some girls who sat nearby giggled as I started clicking pictures. They were probably thinking, 'one more fool has come to Assam for this last railway station nonsense.'
In a way they were right. But for me, this is where it ended, the otherwise seemingly unending & unfathomable great Indian railway. That it faded into nothingness at a small village in Assam, only a few kilometers from Arunachal Pradesh not very far from Burma.
But what makes Lekhapani even more special is the Stilwell road, named after the US army general who commissioned it. This road connects India, Burma and China, and was built to help get supplies to China during WW II. Around 50,000 men worked on building this road, most of them locals.
Somehow in this small village in eastern India – geography, history, engineering and bravery come together. And the humble meter gauge railway track in Assam was there to witness it all.
Editor's Selection 3: Peter R Lewis & The Tay Bridge Disaster
Forensic engineering: a reappraisal of the Tay Bridge disaster By PETER R. LEWIS and KEN REYNOLDS
(The following two extracts are taken from the above mentioned paper, with permission.)
Original Tay Bridge from the north.
The Tay Bridge disaster of 1879 shocked the world and led to important changes in bridge design, construction, and inspection. The Court of Inquiry produced its final report in six months, and condemned the structure for its design and materials defects. However, the court did not specify exactly how the final collapse of the 'high girders' section occurred on the night of the accident. By reexamining the wealth of evidence surviving from the time, in
particular the photographic archive and the court proceedings, we have looked again at the causes of the disaster.
Our reappraisal confirms the conclusions of the original inquiry, but it also extends them by suggesting that lateral oscillations were induced in the high girders section of the bridge by trains passing over a slight misalignment in the track. The amplitude of these oscillations grew with time, because joints holding the bridge together were defective, and this in turn resulted in fatigue cracks being induced in the cast iron lugs, which reached criticality
on the night of the disaster. Numerous east–west lugs fractured when a local train passed over the bridge in a westerly gale on the evening of 28 December 1879. The express train which followed was much heavier, and the towers in the high girders collapsed progressively as the train was part way over the section. Although wind loads contributed to the disaster, the bridge was already severely defective owing to failure of its most important
stabilising elements.
Contemporary illustration of the search after the disaster
The events of the night of 28 December 1879
So what happened that night? From eyewitness evidence to the court, a rather confused picture of  events emerged. A strong gale was blowing, the sky  partly cloudy, partly lit by a full moon. A local train  had been seen crossing at a quarter past six, although the journey across had been difficult, and sparks flew from the wheels of the carriages as the wind tilted the carriages against the guard rail. Bridges were  routinely fitted with such rails to prevent toppling in  just such circumstances. The worried passengers and
guards later described the shaking of the carriages,although the driver and stoker were entirely unaware of the problem because of the greater weight of the locomotive.
At about 7.13 pm, an express train drawn by a much larger and heavier locomotive left the south end of the bridge and was seen by witnesses in Dundee passing over the southern part, again with
some difficulty and with sparks flying from the wheels.One witness thought he saw the lights on the bridge shake at about this time. An especially severe gust was felt on land just as the train was passing through the high girders at about 7.20 pm, and several
observers saw what appeared to be flashes of light coming from the metalwork of the bridge. Some claimed to have seen the girders fall, starting at the south end, but others thought the collapse had started from the north. The nearest observers were about a mile from the train when it fell (Fig. 1 shows the
view of some of them) and were scattered at various quite different locations, so it is not difficult to appreciate why accounts of the disaster varied.
Fallen girders, Tay Bridge
(There is a BBC Open University programme on this disaster, which we hope to present here in due course.)
100 Trains….the journey so far….
There are two ways that you can support this event on an ongoing basis. Neither of which will cost you a penny!
Online Shopping Some of the biggest and best names in UK online retailing have agreed to pay me a few pennies for every customer that I send their way (typically around 5% of the amount spent). Importantly(!), this doesn't cost YOU a single penny extra (the funds come from the retailer's profits). Yes, it's only a few pennies (about 50p for every £10 you spend) – but these pennies all add up. And help me arrange, and participate in, more fundraising walks.
Hotel Booking Whenever you book your hotel online, always see if you can get a better deal by comparing rates at The UK Hotel Network (powered by Hotels Combined). This will allow you to find the best online rates for hotels anywhere on the planet. This link also allows you to book directly at some of the finest hotels in the UK.
======================
"On Shed" is pleased to be giving Iain all the support and encouragement he needs to fulfill his ambition, and to use these walks as away of drawing attention to ATAXIA, and using 100% the donated funds to fund ATAXIA research.
In connection with Iain's project, Chris Tarrant (Extreme Railway Journeys) has kindly donated a pre – release 6 x DVD set of the last series of his Extreme Railway Journeys. Indeed, early in the series, Chris was taken ill, and but for the splendid efforts of paramedics at London Heathrow, he may not have been able to continue filming this excellent series.
Contents are: 
EPISODE ONE: The Road to Mandalay
EPISODE TWO: Crossing the Andes
EPISODE THREE: One Way Ticket to Siberia
EPISODE FOUR: Slow Train to Guantanamo Bay
EPISODE FIVE: The Great Japanese Train Ride
EPISODE SIX: The Railway that Created Canada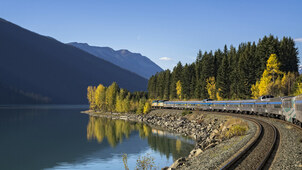 Image Courtesy The Gamma Project.
Our intention is to offer these DVDs..as a set…to the highest bidder. Now, you would expect to pay between £15 and £20  for a set such as this. But this is a special cause..and it would not be unreasonable to suggest that bids will need to be in excess of £100 to secure them. Let the auction begin!  (This auction and offer will end on 31st December 2016) Please send your bids..e-mail, amount bid, to peterlewis2@gmail.com. The proceeds will be given entirely to ATAXIA.org.
Steam Tube Photo' Highlights.(

32,549 in library!)
Steam Tube Video Highlights(

7,552 in library)





Steam Tube Blogs(521 in Library)
Karl Barkley is passionate about the former "Kingston Flyer", in New Zealand, as the following blog post- with photographs and video- clearly shows……
SAVING the Complete Kingston Flyer Railway
Welcome all from Wairio, Southland, New Zealand well presently the Kingston Flyer Railway is back on the Market as Mr David Bryce the present owner wants it SOLD !
I want to see it Brought & Ownership to be setup as a Charitable Trust then we can get it up and Running again ASAP !
The Kingston Railway is being Marketed by Tourism Properties NZ asking price $2mil Not to bad for 14km of Track, 2 x Ab Class Steam Locomotives and 7 Wooden Carriages of the same Vintage !
I'm going to fund raise via "Give a Little" which I have a page setup but we need to get a Purchase Agreement with Mr Bryce before we can get the page operational.
AB 778 and AB 799 "Passchendale"
So what we need presently is a backer who can HELP us sort the Purchase and then we can setup the Trust to take the Railway to the Next Level ! There is a lot of Work which needs to be done, Buildings need to be funded & Built then the Restoration of the Carriages and 2 Locomotives Ab778 & Ab795 need a good Overhaul with possibly 2 New Boilers another $1.5mil ! I estimate approximately $5mil needs spending that's after $2mil Purchase Price hence the Railway needs a Charitable Trust as it's Owner so funds can be raised !
But on the Bright side if the Railway is Fixed up properly and being Close to Queenstown New Zealand's largest Tourism Region which has over 2 million Visitors Annually !
ORB Wairo Museum Buildings and Water Tower.
Then once we get it Running again from Fairlight traveling down to Kingston and Lake Wakatipu, return too Fairlight which is out by the Main South Road to Milford Sound ! Having the Train based at Fairlight means it will be far more visible to the Passing Tourists who don't see it where it has always been Parked up at Kingston and having it going to the Lake means other Tourist Attractions can be Developed around and Wharf and Pub / Cafe with a return trip !
So if there's anyone out there who can HELP in anyway please contact me Karl Barkley..Email csi@hotmail.co.nz
Time is running out to Save New Zealand's most Iconic Heritage Steam Railway @ Queenstown New owner wants it SOLD ASAP ! Contact Karl csi@hotmail.co.nz
Tornado…The Story so far…
Tornado was de-registered from the Rolling Stock Library at midnight on Friday 10th June. There were no reasons for this in terms of paperwork or mechanical condition of our locomotive. Investigations have shown that this was caused by a computer error associated with recent new software introduced by the RSL. As a consequence, the locomotive was unable to haul a train for UK Railtours on Saturday 11th June nor return to London in time for Saturday's 'Belmond British Pullman'. We are pursuing this with the RSL to ensure it doesn't happen again to ourselves and hopefully anyone else. We are also addressing the financial impact this has had on the Trust with relevant parties. When resources allow, Tornado will return to London and resume her calendar of operations.
Saturday 23rd July – 'Belmond British Pullman' – The Golden Age of Travel (Surrey Hills)
Friday 12th August – 'Belmond British Pullman' – The Golden Age of Travel (Surrey Hills)
Saturday 13th August – 'The Robin Hood' – London King's Cross to Chesterfield – A1SLT promoted tour, bookings through UK Railtours
Wednesday 7th September – 'Belmond British Pullman' – London Victoria to Bath & Bristol
Thursday 8th September – 'The Severn Valley Venturer' – London Victoria to Bridgnorth – A1SLT promoted tour, bookings throughUK Railtours
Friday 23rd to Sunday 25th September – Severn Valley Railway Gala
Friday 30th September – 'Belmond British Pullman' – The Golden Age of Travel (Surrey Hills) (Belmond Provisional Date)
Saturday 1st October – Annual Convention
Saturday 8th October – 'The Magna Carta' – London King's Cross to Lincoln – A1SLT promoted tour, bookings through UK Railtours
Saturday 22nd October – 'Belmond British Pullman' – The Golden Age of Travel (Surrey Hills)
Friday 4th November – 'Belmond British Pullman' – The Golden Age of Travel (Surrey Hills)
Saturday 3rd December – Details to be confirmed
The A1 Steam Locomotive Trust is proud that Tornado will continue to be operated on the Network Rail main line by DB Cargo, which has worked successfully with the Trust since the locomotive's completion in 2008.
The Trust respectfully requests that anyone wanting to see Tornado follows the rules of the railway and only goes where permitted.

60163 'Tornado' arriving and departing York Railway Station with the outward working of 'The Scarborough Flyer' on the afternoon of Saturday 4th June 2016.(C) Christopher Lawton.
New & ReBuild News.
This feature now includes a couple of other worthy contenders for your support and consideration.
Can you get behind this project?
Merchant Navy 35011 General Steam Navigation Project
This society intends to transform this locomotive back into its original form as it was built in Eastleigh works back in 1944.
Further information at: General Steam Navigation Locomotive Restoration Society
Or perhaps your memories are for the Brighton Belle… featured in Andrew Martin's book "Belles and Whistles"?
In which case, take a look……Donate to The Brighton Belle
A 1972 newsreel depicting the final run of the Brighton Belle all-Pullman electric service which commenced services from London to Brighton (using the same stock depicted here – SR Class 5BEL/BR Class 403) in 1933. Is the large bearded gentleman passenger depicted but not named none other than the late, legendary Led Zeppelin manager Peter Grant?(Courtesy: Southern Railway Films on YouTube)

Hengist: Latest news at http://www.theclanproject.org
Latest progress on P2's Facebook page…..
Project Miller 41001 Returns!.
US Union Pacific Big Boy 4014
Latest News..and Video..HERE
The Pennsylvania Railroad (PRR) T1 Steam Locomotive Trust



More information at:http://prrt1steamlocomotivetrust.org/news.php
Chesapeake & Ohio 2-6-6-2
.


Photo courtesy B & O Museum
Latest News on Facebook..HERE
Australia
Project 6029 (Beyer Garratt 6029 ex-NSWGR) Up to date information regarding steam locomotive 6029 in Canberra, ACT Australia. Beyer Garratt 6029 is an EX NSWGR locomotive and was a member of the largest, and most powerful class in Australia. The restoration to full working order has been  undertaken by volunteers in Canberra.
Claud Hamilton:
Fund our Frames!
Donate just £5 to help to get this project started. We are starting with the buffer beam, We have been quoted a cost of £1300. Thats if 260 people donate just £5, we will be able to see the first part of a Claud for over 50 years.
We aim to build and operate the Great Eastern Railways legendary 4-4-0 D16/2 "Claud Hamilton" steam locomotive, No.8783 to be named "Phoenix".
The Claud Hamilton group is now linked to the Whitwell and Reepham Railway, Providing expert help and a home base for the locomotive in the future.
V499
To read about the "Ground Up Club", and the latest news about the V499 project, go to
http://www.vicsteam.com/
It's 2016 and we have a big year planned for the V499 Project. For those who have been following us on Facebook you will have seen the progress made throughout 2015 on the tender frame. Work is continuing at a reasonable rate and we are planning to complete the unit by the end of the year into a rolling frame once again.
Many thanks to Jodie G. for her pledge of $25 and also to Jarrod N. who has given another $200 on top of his initial pledge of $50 that he gave a few weeks ago. That takes us to 35% pledged, and a total of $2,475. Please help us to achieve our target of $7,000Au so we can build this brand new component (the cab) of V499. A pledge of $50, $100 or more will make such a massive difference.  http://www.pozible.com/project/203981
..
Class 421 1498 Preservation Society.
The Facebook page for all the latest news HERE
From 1st February 2016, a new website HERE
Donation Page HERE
Looking for people to fill the following no experience needed but would help.
(Chairman) (Vice Chairman) (treasurer) (Secretary)
(Membership Secretary)..also need someone to help with paperwork ( needs experience in business/charity group paperwork)
If able to help the group in anyway contact Stuart at  3cig@mail.com
B & O Railroad Museum TV:
Each month the B&O TV Network, starring actor Michael Gross, spotlights a moment in B&O Railroad history. Take a journey into the past and view one or all of these episodes posted on YouTube.
Mainline Steam Schedule
This listing is offered in good faith, so there is no guarantee offered or implied.
Please confirm running with the relevant tour operator.
And adhere, please, to Network Rail's photographic guidelines…..HERE
The tour schedule for May 2016..and beyond..can be found  at  Railway Herald
On This Day in History.
July
01/07/1904 The Great Western Railway of England introduces the express train between London Paddington and Penzance in Cornwall which becomes known as the Cornish Riviera Express
01/07/1908 Public inauguration of Midland Railway Lancaster–Morecambe–Heysham electrification system (6.6 kV A.C. at 25 Hz), the first overhead wire scheme on a passenger railway in England
03/07/38 "Mallard" Gresley A4…set new world record speed of 126 mph over 300 yards near Peterborough,(Driver Duddington, Fireman Bray from Doncaster) Over 5 miles maintained an average of 120 mph.
04/07/1881 Darjeeling Himalayan Railway opened throughout to Darjeeling, India
04/07/1953 On 30th June 1953, the first 'The Cornishman' express ran between the Midlands and the West Country, travelling over what was to become the Gloucestershire Warwickshire Railway
http://www.gwsr.com/news/latest-news/on-this-day.aspx
05/07/1931 Bournemouth Belle all Pullman service introduced.
05/07/32 The first main-line electric express runs from London Bridge station to Three Bridges in Sussex
05/07/37 UK: The "Coronation Scot" breaks record from London to Edinburgh.
06/07/1978: Eleven die in sleeper train inferno. Eleven people have been killed and seventeen injured in a blaze on the Penzance-to-Paddington sleeper train.
Early reports suggest that the fire was started by a discarded cigarette or an electrical fault near one of the top bunks in a second-class compartment.
An attendant pulled the emergency cord on the 2130 from Penzance and the train stopped, half a mile from its next scheduled halt at Taunton, Somerset at 0248 BST (0148 GMT).
08/07/59 British Rail given the go ahead to raise fares by 50%
15/07/1907 Munich: Experimental train reported to average 81 mph and reaching 98mph maximum
15/07/1913 Opening of the Bern-Lötschberg-Simplon railway in Switzerland, including the 14.6 km (9 mi) Lötschberg Tunnel
16/07/1927 Opening of Romney, Hythe and Dymchurch Railway on the English Channel coast (8.25 mi (13 km) of 15 in (381 mm) gauge)
19/07/1931 Sudbury Town station on London Underground Piccadilly line opens as rebuilt by Charles Holden, the first of his iconic modern designs for the network
19/07/1900 Paris Metropolitain (or metro underground system) opens.
19/07/1926 Atlantic Coast Express introduced. Leaves Waterloo at 11am for Devon and Cornwall destinations.
20/07/1874 The Somerset and Dorset Railway opened their northern extension from Evercreech Junction to Bath , to a junction with the Midland Railway half a mile from Bath station.
SDJR No 88 at Toddington on the Gloucester Warwicks Railway, early 2009
21/07/1904 The Trans-Siberian railway is completed.

Christian Wolmar – To The Edge of The World at the Hay Festival, 27th May 2014.
28/07/1914 Compagnie Internationale des Wagons-Lits announces that due to the assassination of Archduke Franz Ferdinand of Austria this day at Sarajevo, the Orient Express will terminate in Bucharest and not go on to Constantinople
April to July 1932 Intermittent operation of Ro-Railer between Blisworth and Stratford-upon-Avon and the Welcombe Hotel.
26/07/1910 The London and South Western Railway introduces a new Continental service, Southampton-Havre.
26/07/1803 Surrey Iron Railway (Wandsworth to Croydon) opens.
Double tracked and horse operated.
27/07/1905 The Hall Road rail accident near Liverpool in England kills 21 people.
Radstock to Frome Railway Project
Latest News from this group can be found HERE
Christian Wolmar…
Christian's latest book raises an intriguing question… "Are Trams Socialist?"
And perhaps when you read this extract, you might be inclined to think that the author has a point!!
"Trams were not universally welcomed, precisely because they catered for the working classes. The City of London, which had prevented the construction of any mainline stations on its patch, refused to allow trams on its streets, arguing that they 'catered for an undesirable class of person' "
But you'll have to read the book all the way through to see the argument developed….
Get your copy….HERE
Around the World in 80 Railways (No 72: New Zealand)
New Zealand history 1957 ;Last steam train made in New Zealand .
The last steam train to be buillt in the hilside workshops Dunedin Film produced by New Zealand National film unit "pictoria; parade number 65 1957 Film credit New Zealand archives .

The latest from WATTRAIN      HERE

The APHTRO conference 2016 is planning to be held in New Delhi, India. Everyone with an interest in heritage railways and museums will be warmly welcomed.
Venue & Schedule
The venue of the conference is New Delhi, the capital of India.
Schedule of the conference prgramme is;
15 – 18 Oct : Pre-Conference Tours chosen from 9 options include Nilgiri, DHR and Kalka Simra, World Heritage Railway sites.
19 – 21 Oct : Main programme includes AGM & Business Sessions, Steam Train ride and visiting Railway Museum in New Delhi.
22 – 23 or 29 Oct : Post-Conference Tours chosen from 2 options, Steam Train ride to Sariska or India Maharaja Express.
APHTRO 19-21 Oct 2016 Leaflet (1)
Latest APHTRO newsletter HERE
For more information: www.aphtro.org
NERHT is a voluntary society founded in 1999 to help railway preservation in the former Soviet Union and the other ex-Communist countries in Central and Eastern Europe
Access the latest Eastern Star newsletter: HERE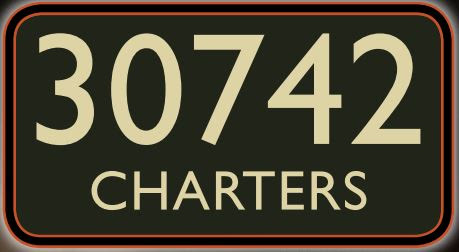 Latest News
Find 30742 Charters on Facebook at www.facebook.com/30742charters
Around the UK Heritage Railways- A Visit to the Severn Valley Railway.
At the beginning of the month, I was able to make a brief visit to the SVR, not just to enjoy the sights and sounds of the UK's pre-eminent preserved railway, but to meet up with Jonathan Newton- – a keen Australian steam enthusiast, and an excellent photographer, writer, comedian….
He was on the footplate of Erlestoke Manor in Bridgnorth yard, acting as fireman to Bob Heath…. I was able to join them on the footplate , and spent a couple of hours shunting in the yard…as the following photographs will show…
..a brief encounter..?
Bob Heath(left)    …. Jonathan Newton (right)
JN & PL
Bridgnorth Yard.
Back Page
Great Western Glory. An original oil painting size 24in x18in.
Manor and Castle Class double head an Express Passenger train on Hatton Bank near Warwick.
The original oil painting is for sale at £495. 10% from sale of proceeds to be donated to Steam Tube.
See more steam railway art at http://www.kevinparrish.co.uk/category/uncategorized/collections/peace-projects-original-oil-paintings/railway-and-canal-art/railways-and-canals/