On Shed. August 2016 Edition ..
" Preserving the steam locomotive legacy.. and more..on film"
FRONT PAGE
Early 19th Century landscape with train at Beamish..'Steam Elephant' replica on tramway.(C) Dick Bodily.
Contents
Welcome…and news….
The Railways, Network Rail and Photographers.
Editor's Selection 1: Hugh Oram "My Irish rail adventures" Part 2
Editor's Selection 2: Shakuntala Railways: The Only Train Line In India That Is Still Not Owned By India.(Abir Gupta)
Editor's Selection 3: The Last Signalmen
100 Trains….the journey so far….
Steam Tube Photographic Highlights
Steam Tube Video Highlights
Steam Tube Blogs.STEAM AGE NOTORIETY(Dave Wilson)
Tornado…The Story so far…
New & ReBuild News.
B & O Railroad Museum TV
Mainline Steam Schedule
On This Day in History.
Radstock to Frome Railway Project
Christian Wolmar…Latest Column…
Around the World in 80 Railways (No 73 – Vienna,Bratslava,Alps)
WATTRAIN & APHTRO & NERHT News
30742 Charters
Around the UK Heritage Railways –Seaton Tramway
Back Page: Kate Boats on the Grand Union Canal near Radford Semele in 2001 (size 20in x16in). From an original oil painting by Kevin Alun Parrish.
Welcome…and News…
A warm welcome to this August edition of "On Shed".
So, holidays will be in full swing, and crowds will no doubt spend time visiting their favourite heritage railway, or enjoying the beauty and thrill of mainline steam excursions. It goes without saying that responsible Steam Tube members, and readers of "On Shed", will take particular care when visiting such locations, or endeavouring to get that definitive railway picture or film. It is not worth your life to get that picture…so please be sure to read carefully Network Rail's guidance, and make sure that you are not on camera (BTP's cameras) for the wrong reason. This is a point picked up by Dave Wilson in his blog Steam Age Notoriety.
This edition also contains a delightfully poignant film about the last signalmen…..a trip to West Cork with Hugh Oram…..across to India where we visit a line not owned by Indian Railways…. highlights from our video and photographic contributions during the last month..and the usual features, including "On This Day In History"
You may have noticed that there has been a BBC programme on "Trainspotting". Tell us what you thought of the programme.
And currently, there is "Full Steam Ahead" a six part series, which looks like it is trying to get as close to the authentic feel of 19th century rail travel, and all that that involved.
So, first up.. a reminder…and a caution…
The Railways, Network Rail and Photographers.
The railways have given photographers unending pleasure down through the decades..And it has to be admitted, that there is nothing finer than a fantastic shot of a steam locomotive in full flight. Over the last few years, the renaissance of steam hauled traction on the main line..embodied in "Tornado's" arrival on the scene,and emphasized by the recent return to steam of the iconic "Flying Scotsman".. has brought massive crowds trackside..both seasoned photographers, and those whose interest has been piqued buy the latest events.
Steam Tube members and supporters know well the position that we encourage. Network Rail have in place guidance for photographers, which can be found HERE..and repeated below for your convenience..  (Italicized items of particular interest..Editor) 
"    Railway enthusiasts
It has become such an integral part of our lives that we cannot imagine a life without it. The Indian railways were nationalized way back in the year 1951.  But today, we are not going to talk about the Indian railways but we are going to talk about of its long forgotten relative 'The Shakuntala Railways'. I am sure that for most of you this sounds a bit alien. Hearing the name you might think of it as a name of some train or maybe a little-known rail zone.
Shakuntala Railways is one of only a few operational railway lines in India that remains with private owners and perhaps the only one that belongs to a British firm.
The birth of Central Province Railway Company (CPRC) or The Shakuntala railways took place way back in 1910. It was founded by a British Firm called Killick-Nixon.
It was formed during the British Raj. During those times, most of the rail lines were operated by individual firms. The location of the track was quite strategical as this route was used to transport cotton from Vidharba. This cotton then made its way to Manchester.
During those times, there was a deal between the CPRC and the Great Indian Peninsular Railway (GIPR). This deal stayed in place even after GIPR became Central Railways.
Soon, not only cotton but the line was used even to ferry passengers. The GIPR used CPRC's lines to run its trains and paid a compensation or rent to the company. The deal continued even after GIPR was replaced by the Central Railways. To this day, the Central Railways pays the British firm a compensation for using its lines. Interestingly, in recent times, the Indian Railways has not paid the decided rent instead has been adjusting it from the cost of repairs and maintenance.
Unlike most train lines in India, this train line still uses a narrow gauge.
The rail line itself is quite unique as the unlike most of the rail lines that are broad gauge lines, Shankuntala railways still use narrow gauge lines. The British company still gets more than 1 crore rupees from the Indian Railways for running a train on its tracks called the Shakuntala Express.
The Shakuntala Express is a passenger train that runs from the towns of Yavatmal to Murtijapur
The train runs through the beautiful cotton growing areas of Achalpur, which falls under Amravati division. If you are ever lucky enough to board this train then this train journey is sure to take you back to the 19th century. Everything about it is old school. It seems that when modernisation happened everywhere it forgot about poor Shakuntala.
Every day it covers just one return journey and even today it is a lifeline for hundreds of poor people, who cannot afford to take the road, as it almost 5-6 times the train's fare
It covers a journey of almost 190Km in about 4 hours.  For these people, it is the cheapest means of transport and they can't imagine their lives without it. The train runs through a narrow gauge which itself gives it a very toy- train kind of feeling.
It still runs on a steam engine and the rail signals have been there right from the British Raj
Most of the official works are also done manually. In times when our trains run on electric engines ,  Shakuntala Express still uses an old steam engine. Another interesting thing that you would find when you board this train is that all the existing rail signals are still from the British era with the words'made in Liverpool' inscribed on it.
This journey literally takes you on a trip down the memory lane.
** Article and photographs reproduced by Kind Permission of Abir Gupta
The Last Signalmen from BushellVision on Vimeo.A film about the last Signalmen and Signal Boxes on the Ely to Norwich line, which closed in 2012 after a resignalling/modernisation scheme.(With Permission: David Henderson.
100 Trains….the journey so far….
Up, Down, Turnaround….
Just in case you were under the misunderstanding that this was all fun and games.
The last 8 days:
2 nights on a friend's sofa in London, then;
2 nights in a seriously luxurious penthouse apartment in Folkestone, donated by The Grand, then;
2 nights staying with friends in Lille, then;
2 nights under various hedges.
Welcome to my life.
At least the hedges will be beaches when I get to Spain 🙂
Who said fundraising was easy?
"On Shed" is pleased to be giving Iain all the support and encouragement he needs to fulfill his ambition, and to use these walks as away of drawing attention to ATAXIA, and using 100% the donated funds to fund ATAXIA research.
In connection with Iain's project, Chris Tarrant (Extreme Railway Journeys) has kindly donated a pre – release 6 x DVD set of the last series of his Extreme Railway Journeys. Indeed, early in the series, Chris was taken ill, and but for the splendid efforts of paramedics at London Heathrow, he may not have been able to continue filming this excellent series.
Contents are: 
EPISODE ONE: The Road to Mandalay
EPISODE TWO: Crossing the Andes
EPISODE THREE: One Way Ticket to Siberia
EPISODE FOUR: Slow Train to Guantanamo Bay
EPISODE FIVE: The Great Japanese Train Ride
EPISODE SIX: The Railway that Created Canada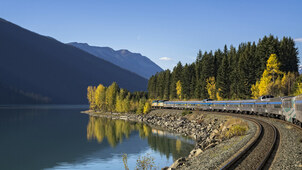 Image Courtesy The Gamma Project.
Our intention is to offer these DVDs..as a set…to the highest bidder. Now, you would expect to pay between £15 and £20  for a set such as this. But this is a special cause..and it would not be unreasonable to suggest that bids will need to be in excess of £100 to secure them. Let the auction begin!  (This auction and offer will end on 31st December 2016) Please send your bids..e-mail, amount bid, topeterlewis2@gmail.com. The proceeds will be given entirely to ATAXIA.org.
Steam Tube Photographic Highlights
(32,650 in library!)
Steam Tube Video Highlights(7,621 in library) Thumbnail images….
More HERE
Steam Tube Blogs
521 Blogs HERE
STEAM AGE NOTORIETY
Every time, or so it seems, that this engine appears in public the issue of trespass arises.  Two things appear to be linked, the level of hype and media exposure and the irrational behaviour, of members of the public, with no knowledge of railway operation, trespassing to record or photograph the train passing. People with little or no interest in railways, who are oblivious to the main line steam hauled services which operate every week, suddenly turn out, en mass, to see No.60103 Flying Scotsman – why?  Why do seemingly ordinary people suddenly act in such an utterly insane fashion.
Having been largely responsible for creating the trespassing situation, the media immediately begin to brand 'trainspotters' as irresponsible idiots. The real railway enthusiasts, many of whom do try to prevent some of the more lunatic trespass, see their hobby and enjoyment threatened by the trespassers and maligned in the media which, not unsurprisingly, generates inordinate amounts of ire and angst. Each act in the media circus generates more – 'lets go and see what all the fuss is about'  and thus feeds the fire. Cut out the all the hype and the blanket coverage of the trespass, on the news and in the papers, and No.60103 Flying Scotsman would be no different to any other steam hauled rail tour, few, if any, of which seem to cause any issue with trespass and are, to all intents, ignored by the general public.
I have written a book about my 60 years involvement with railways, from trainspotter, via steam age footplateman, to railway author and photographer, this is a link to it:  http://www.amazon.co.uk/Gricing-Real-story-Railway-Children/dp/1514885751
These are some totally unsolicited comments from people who have already read  Gricing: Amazon Customer on 6 Jan. 2016 Format: Paperback Verified Purchase:  "Brilliant and interesting book"
Format: Paperback Verified Purchase
"Not a murder mystery, but one that I found hard to put down. One of the best additions to my collection of books about railways."
'treated myself to a copy of "Gricing" for Christmas, excellent reading.'
'I'm enjoying your book. It's a real page-turner, thought provoking and great photos, to boot'

'I bought and enjoyed "Gricing" etc and would heartily recommend it to readers'. 
'I was given what I believe to be your book called "Gricing" the other night.  Very much enjoyed the book if it is yours!
Tornado…The Story so far…
Friday 12th August – 'Belmond British Pullman' – The Golden Age of Travel (Surrey Hills)
Saturday 13th August – 'The Robin Hood' – London King's Cross to Chesterfield – A1SLT promoted tour, bookings through UK Railtours
Wednesday 7th September – 'Belmond British Pullman' – London Victoria to Bath & Bristol
Thursday 8th September – 'The Severn Valley Venturer' – London Victoria to Bridgnorth – A1SLT promoted tour, bookings throughUK Railtours
Friday 23rd to Sunday 25th September – Severn Valley Railway Gala
Friday 30th September – 'Belmond British Pullman' – The Golden Age of Travel (Surrey Hills) (Belmond Provisional Date)
Saturday 1st October – Annual Convention
Saturday 8th October – 'The Magna Carta' – London King's Cross to Lincoln – A1SLT promoted tour, bookings through UK Railtours
Saturday 22nd October – 'Belmond British Pullman' – The Golden Age of Travel (Surrey Hills)
Friday 4th November – 'Belmond British Pullman' – The Golden Age of Travel (Surrey Hills)
Saturday 3rd December – Details to be confirmed
The A1 Steam Locomotive Trust is proud that Tornado will continue to be operated on the Network Rail main line by DB Cargo, which has worked successfully with the Trust since the locomotive's completion in 2008.
The Trust respectfully requests that anyone wanting to see Tornado follows the rules of the railway and only goes where permitted.
New & ReBuild News.
This feature now includes a couple of other worthy contenders for your support and consideration.
Can you get behind this project?
Merchant Navy 35011 General Steam Navigation Project
This society intends to transform this locomotive back into its original form as it was built in Eastleigh works back in 1944.
Further information at: General Steam Navigation Locomotive Restoration Society
Or perhaps your memories are for the Brighton Belle… featured in Andrew Martin's book "Belles and Whistles"?
In which case, take a look……Donate to The Brighton Belle
A 1972 newsreel depicting the final run of the Brighton Belle all-Pullman electric service which commenced services from London to Brighton (using the same stock depicted here – SR Class 5BEL/BR Class 403) in 1933. Is the large bearded gentleman passenger depicted but not named none other than the late, legendary Led Zeppelin manager Peter Grant?(Courtesy: Southern Railway Films on YouTube)

Hengist: Latest news at http://www.theclanproject.org
Latest progress on P2's Facebook page…..
This week's highlighted components have been listed on our Dedicated Donations Scheme Facebook Page!
Project Miller 41001 Returns!.
US Union Pacific Big Boy 4014
Latest News..and Video..HERE
The Pennsylvania Railroad (PRR) T1 Steam Locomotive Trust



More information at:http://prrt1steamlocomotivetrust.org/news.php
Chesapeake & Ohio 2-6-6-2
.


Photo courtesy B & O Museum
Latest News on Facebook..HERE
Australia
Project 6029 (Beyer Garratt 6029 ex-NSWGR) Up to date information regarding steam locomotive 6029 in Canberra, ACT Australia. Beyer Garratt 6029 is an EX NSWGR locomotive and was a member of the largest, and most powerful class in Australia. The restoration to full working order has been  undertaken by volunteers in Canberra.
Claud Hamilton:
Fund our Frames!
Donate just £5 to help to get this project started. We are starting with the buffer beam, We have been quoted a cost of £1300. Thats if 260 people donate just £5, we will be able to see the first part of a Claud for over 50 years.
We aim to build and operate the Great Eastern Railways legendary 4-4-0 D16/2 "Claud Hamilton" steam locomotive, No.8783 to be named "Phoenix".
The Claud Hamilton group is now linked to the Whitwell and Reepham Railway, Providing expert help and a home base for the locomotive in the future.
V499
To read about the "Ground Up Club", and the latest news about the V499 project, go to http://www.vicsteam.com/
It was so good to see A2 986 running yesterday between Melbourne and Seymour. Congratulations to Steam Rail for the amazing job they have done on the restoration.
The next two locomotive projects to look out for with anticipation is N class N441 and V class V499. Within 10-15 years these two new classes will once again grace the rails around Victoria, filling further gaps in steam preservation in this state.
Exciting times ahead indeed!(Facebook Page)
B & O Railroad Museum TV:
Each month the B&O TV Network, starring actor Michael Gross, spotlights a moment in B&O Railroad history. Take a journey into the past and view one or all of these episodes posted on YouTube.
Mainline Steam Schedule
This listing is offered in good faith, so there is no guarantee offered or implied.
Please confirm running with the relevant tour operator.
And adhere, please, to Network Rail's photographic guidelines…..HERE
The tour schedule for August 2016..and beyond..can be found  at  Railway Herald
On This Day in History.
August 
01/08/2008
Peppercorn Class A1 Pacific 60163 Tornado was unveiled to the world's press at Darlington
–/08/1923
Great Western Railway (Great Britain) takes delivery of its first 'Castle' Class 4-6-0 express passenger steam locomotive from its Swindon Works, No. 4073 Caerphilly Castle
02/08/1870
The world's first underground tube railway, the Tower Subway, opens in London, England. On its first trip, 12 people travel 450 yards(411meteres) in 11(eleven) seconds.
04/08/1883
Volk's Electric Railway, the first of its kind in Britain, opens at Brighton.
04/08/1914
British Government takes control of railways as a wartime measure
08/08/1968
Steam locomotive power was withdrawn from British Rail
 Found in our archive – the last days of steam from Perry's Movies.(Uploaded by Nova Wheels on 14th October 2009)
10/08/1840
Regulation of Railways Act
This act introduced government regulation to the railways
Measures contained in the Act were;
 No railway to be opened without notice;
 Returns to be made by railway companies;
 Appointment of Board of Trade inspectors;
 Railway byelaws to be approved by the Board;
 Prohibition of drunkenness by railway employees;
 Prohibition of trespass on railways.
11/08/1880
The Wennington Junction rail crash in England kills 8 people
14/08/1927
Royal Scot class of locomotives introduced
LMS Royal Scot class No. 46115 Scots Guardsman passing Hademore hauling the Lakes Explorer to London Euston.(September 2015) (C) Andrew Edkins.
14/08/1915
A rail crash in Weedon kills 10 people
17 Aug 1857
West Somerset Railway Company incorporated by Act of Parliament
18/08/1837
Daniel Gooch takes up his position of Locomotive Superintendent of the GWR.
Daniel Gooch (Source: Wikipedia)
19/08/1921
Publication in the United Kingdom of the Railways Act 1921, which provided for the amalgamation of British railway companies into four large groups, "The Big Four", with effect from January 1, 1923
LMS Crest                                       LNER Logo.
GWR Crest                                       Southern Crest
24/08/1816
Birth of Daniel Gooch at Bedlington, Northumberland
24/08/1927
The Sevenoaks railway accident in England kills 13.
28/08/1915
The first train operates over the regauged Ravenglass and Eskdale Railway using 1 ft 3 in (381 mm) gauge equipment
30/08/1909
Great Western Railway begins using its Fishguard terminus in Wales for boat trains in connection with the Cunard steamships on Atlantic routes as a first port of call.
Radstock to Frome Railway Project
Latest News from this group can be found HERE
Christian Wolmar
Rail companies need stiffer penalties
The cattle have started mooing. The least surprising statistic of the year is the revelation by Transport Focus yesterday that rail passenger satisfaction has been falling faster than the pound after Brexit.
To be fair to the railways, there have been some extenuating circumstances. In particular, the chaos on the biggest franchise –  Thameslink, Southern and Great Northern – has been going on for weeks with management incompetence exacerbated by union intransigence over planned changes and has resulted in a blame game that has left thousands of passengers in a state of constant bemusement.
However, it is not just on that particular franchise that complaints are mounting and there are longer term issues around the country which suggest things ain't going to get better. Use of the railway has more than doubled in the past twenty years, and growth shows no sign of abating. Commuters who were once guaranteed a seat from their home station can now find it difficult to get on the train at all.
With money so tight at the Department for Transport, promised passenger improvements are now being scrapped or delayed. New deals with the rail companies that promised investment have been given the once over by the Treasury with the inevitable consequences and those cuts mean trains are becoming even more crowded as a result.
It is not just the Government that is to blame. Train companies get off lightly when things go wrong and it is time that ministers clamped down on them, given that a quarter of their revenue comes from taxpayers. The fines that train companies pay when they cause delays bear no relation to the number of passengers on board or to the time of day. There are even perverse incentives in the system such as encouraging late running trains to miss out stops in order to catch up on the timetable and avoid fines.
Season ticket holders get a particularly raw deal as they can only get compensation when they renew and even then it is based on average train performance across the franchise which means people suffering frequent delays may get no money or vice versa.
On longer journeys, passengers are supposed to get compensated if they are an hour or more late, but in practice many do not claim because the conductor does not hand out forms or they simply do not know about it. The system is in urgent need of reform. Fines in general should be much higher to reflect the inconvenience to passengers and companies, and the rail companies should  be heavily punished if they fail to advise people of their rights. And a big blessing would be to scrap those unconvincing automatic announcements apologising for 'the inconvenience' . That would send passenger satisfaction soaring.
More on Christian's writing and books at www.christianwolmar.co.uk
Around the World in 80 Railways (No 73: Europe)
Wintery January 2016…Roni
This 17 minute film from Roni typifies his excellent European railway filming work. An early supporter of Steam Tube, we are always pleased to showcase his work, which is usually a mix of various forms of traction, ancient and modern.
Enjoy these scenes ..from Vienna, Bratislava..and the Alps.

The latest from WATTRAIN      HERE

The APHTRO conference 2016 is planning to be held in New Delhi, India. Everyone with an interest in heritage railways and museums will be warmly welcomed.
Venue & Schedule
The venue of the conference is New Delhi, the capital of India.
Schedule of the conference prgramme is;
15 – 18 Oct : Pre-Conference Tours chosen from 9 options include Nilgiri, DHR and Kalka Simra, World Heritage Railway sites.
19 – 21 Oct : Main programme includes AGM & Business Sessions, Steam Train ride and visiting Railway Museum in New Delhi.
22 – 23 or 29 Oct : Post-Conference Tours chosen from 2 options, Steam Train ride to Sariska or India Maharaja Express.
APHTRO 19-21 Oct 2016 Leaflet (1)
Latest APHTRO newsletter HERE
For more information: www.aphtro.org
NERHT is a voluntary society founded in 1999 to help railway preservation in the former Soviet Union and the other ex-Communist countries in Central and Eastern Europe
Access the latest Eastern Star newsletter: HERE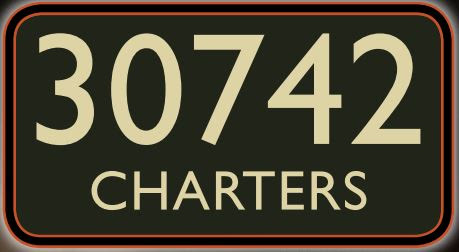 Latest News
Find 30742 Charters on Facebook at www.facebook.com/30742charters
Around the UK Heritage Railways-Seaton Tramway
Seaton Tramway:
Travel Back in Time to a Golden Age of Travel
Never ridden a tram before? Now's your chance! Seaton Tramway is a great day out like no other. Start your journey at Seaton and ride inland to Colyton, one of Devon's hidden jewels, or start at Colyton and arrive at Seaton, the gateway to the Jurassic Coast. With open top double deckers for panoramic views of the estuary and enclosed saloons in wet weather; we've got the lot!
We have a fantastic choice of freshly home-cooked food using local produce and ingredients – and don't miss our famous Devon clotted cream teas!
Our gift shop is an Aladdin's cave stocked with a variety of exciting gifts, confectionery, local produce, books and Tramway souvenirs.
Step back in time and discover the history of the old Seaton branch line with our tailor-made tour, offering fascinating stories behind the Southern Railway line. Running on selected dates between June and September, the 1½ hour morning tour departs from Seaton Terminus at 10am, returning at 11:34am.
Feeling adventurous? Why not join us for a ride through two beautiful nature reserves, Seaton Marshes and Colyford Common, next to the glorious River Axe estuary, which plays host to an ever-changing selection of birds through the seasons. Seaton Tramway's Bird Watching Trips give you exclusive access to remote parts of the valley; you are likely to see between 30 and 50 different species of bird during your 2-hour trip.
Fulfil your dream and become a Seaton Tram Driver for the day with one of our fantastic driving experience courses. The courses are very "hands-on", giving you the chance to enjoy maximum time at the controls and drive in the same conditions as our own staff drivers. The course also includes a guided tour of the Tramway's HQ at Riverside Depot, giving the chance to see behind the scenes of our unique operation.
Buddy the friendly T.Rex is returning for a tramtastic time this Summer with the ever-popular Dinosaur Train™, running every Sunday in August – plus bank holiday Monday. We will be hosting another two evenings of fantastic entertainment this year with "Hello Campers" on the 26th August and our "Carry on Screaming Murder Mystery" evening on 24th September. And don't forget Halloween, with "The Tram of Terror" in October and not to be missed a magical tram ride on THE POLAR EXPRESS™ throughout December!
Throughout 2016, everyone travelling on the Tramway will have the chance to win with our Golden Ticket competition. Each week there will be instant cash prizes of one £50 note to be found, plus lots of other fantastic offers and giveaways.
Become a lifetime Loyalty Card member at Seaton Tramway and receive an amazing one third discount off standard headline fares, including our 'All Day Explorer Tickets', for yourself and one other guest. As a one-off payment of £10 per Adult, and £5 per Child (3-15), this is an offer not to be missed!
For further information, please telephone 01297 20375 or email: info@tram.co.uk. Website: www.tram.co.uk
Back Page
Kate Boats on the Grand Union Canal near Radford Semele in 2001 (size 20in x16in). From an original oil painting by Kevin Alun Parrish.
The Offchurch Viaduct crosses the Grand Union Canal carrying the disused LNWR railway line between Leamington Spa and Rugby.
A3 size prints are available to purchase. Contact the Artist and/or visit his website athttp://www.kevinparrish.co.uk/category/uncategorized/collections/peace-projects-original-oil-paintings/railway-and-canal-art/railways-and-canals/