Photos: NASA-like installation of new railway bridge in Norwich.(Network Rail)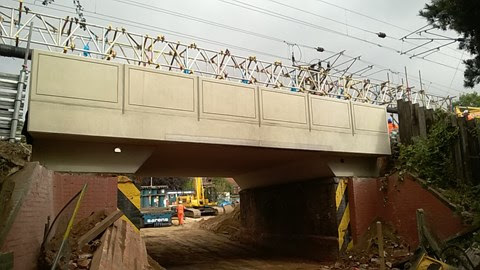 Photos have captured the moment a new railway bridge was rolled into place in Norwich, using similar self-propelled modular transporter machines that transport NASA rockets.
Passengers traveling from Norwich to London Liverpool Street will benefit from increased reliability and fewer delays, following the replacement of the old railway bridge, which carries the main line to London over Long John Hill in Norwich.
The work took place over the bank holiday weekend and involved demolishing the old bridge and installing the new one, which had been built beforehand to minimise the time needed to complete the work. This meant that the railway was closed for only three days over the bank holiday weekend, minimising disruption to passengers.
A speed limit of 20mph, which was put in place for trains on the busy main line to limit damage to the old bridge, will be lifted in the next few weeks. Trains will then run faster – at 55mph, resulting in fewer delays for passengers.
The new bridge, which is situated to the south of the city, has a flat and reinforced underside instead of an archway. This helps to reduce the likelihood of a vehicle hitting it, and the damage to the bridge if a vehicle does hit it, increasing the robustness and reliability of the railway for the hundreds of passengers who rely on this route every day.
The road will be reopened in the coming months, following further work beneath the bridge to improve drainage.
Richard Schofield, Network Rail's route managing director for Anglia, said: "Now that the bridge has been installed and once the speed restriction is lifted, passengers will benefit from more reliable journeys. Replacing this crucial piece of infrastructure on this busy route will go towards providing a smooth running railway on this busy line for years to come."
Jamie Burles, managing director, Abellio Greater Anglia, said: "Whilst we are sorry for any disruption caused to customers by these works, we are pleased with these improvements which contribute to a better-running network."
During the same period, work also took place on this line between Shenfield and London Liverpool Street to prepare for Crossrail and to renew track at Mile End between Stratford and London Liverpool Street station.
More Photos…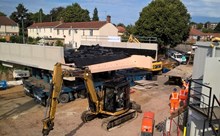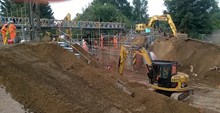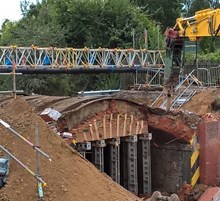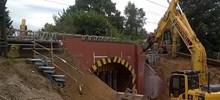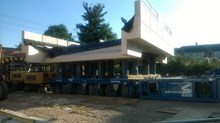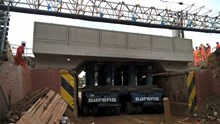 (Network Rail Images)