In this issue: Exporting Japan's bullet train, driving Virgin's Azuma, fake tickets on the dark web, and more.(Future Rail)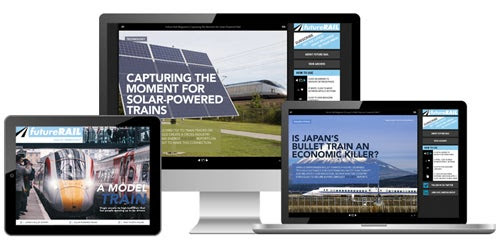 Japan is keen to market its bullet train technology, recently making a deal with India and holding talks with Malaysia. However, some critics say that a bullet from Ahmedabad to Mumbai would cost three times more than India's annual health budget. So is Japan's high-tech rolling stock too expensive to sell?
In another first, Virgin Trains has received more than 15,000 applications for drivers of its new Azuma trains. We ask how the company will select the perfect people for the job.
Plus, we investigate forged train tickets on the dark web, hear the growth plans of the Sydney Metro, find out about solar-powered trains, profile the engines of tomorrow, and discuss critical communications for safety in extreme weather.