Saving offer to third IRE Birthday – Berlin-Hamburg: 10 euro discount on Internet bookings on April 14.(Deutsche Bahn)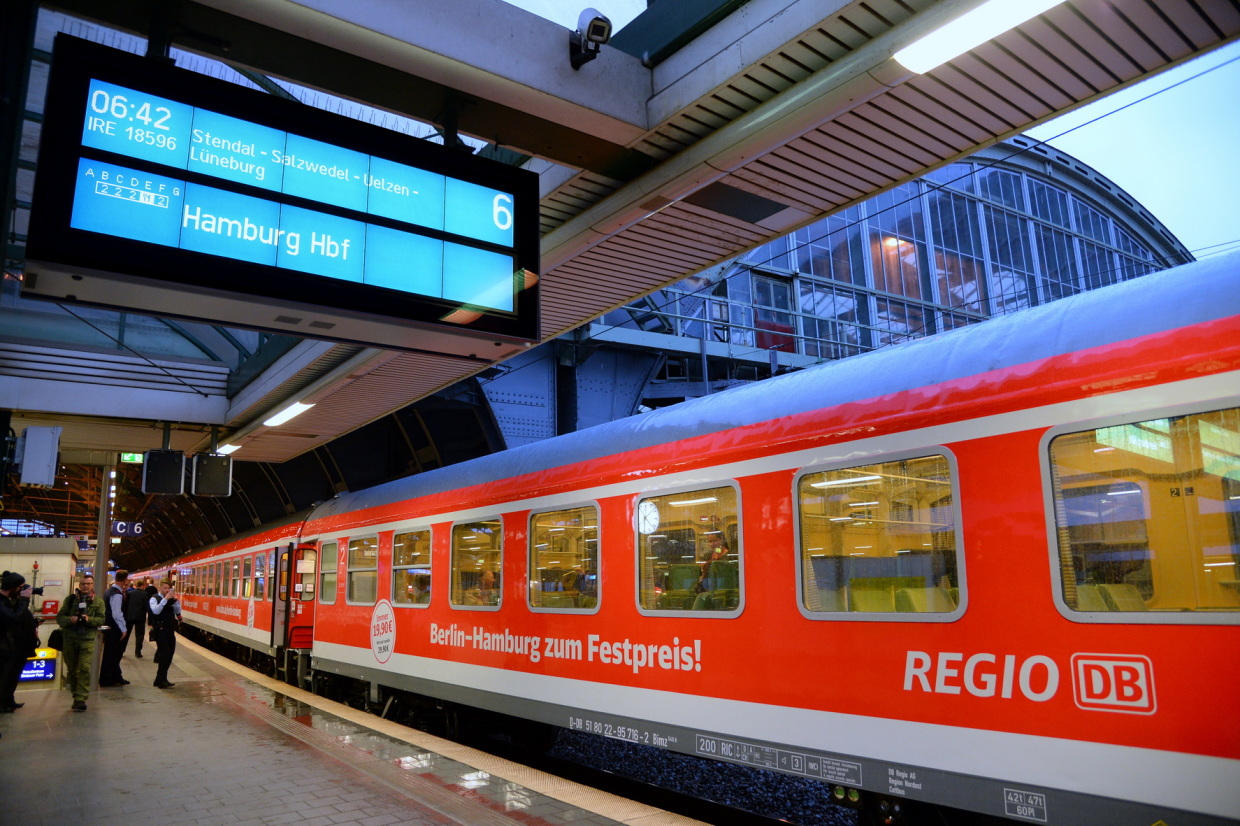 (Source: DB AG / Jet Photo Kranert)
The IRE Berlin-Hamburg celebrates on April 14, his 3rd birthday. On this occasion, there is a special offer.
Who April 14 online at bahn.de/ booked and berlin-hamburg enter the code shown there, gets a discount of 10 euros on a single ticket (regular price € 19.90) or the round trip (regular 29.90 Euro). The trip must be made by September 30, 2017 in the period of 14 April.
The birthday discount is offered only on April 14, online only and not for the "special IRE Berlin-Hamburg" and only while supplies last.
The IRE-Berlin-Hamburg tickets are regularly at a fixed price of 19.90 euros for a ride or 29.90 euros for the return trip (15 days) at points of sale and ticket machines in the DB, S-Bahn Berlin and BVG available, also via DB Navigator app (mobile ticket) and on bahn.de/ berlin-hamburg.
Roadmap Note: Starting from Tuesday, April 18 to Friday, April 21 / all end IRE trains differently in Berlin Hauptbahnhof (low) and not hold in Berlin Ostbahnhof and Berlin Zoo. The current schedule is worked into the schedule media.