Your latest issue is out now!(European Railway Review)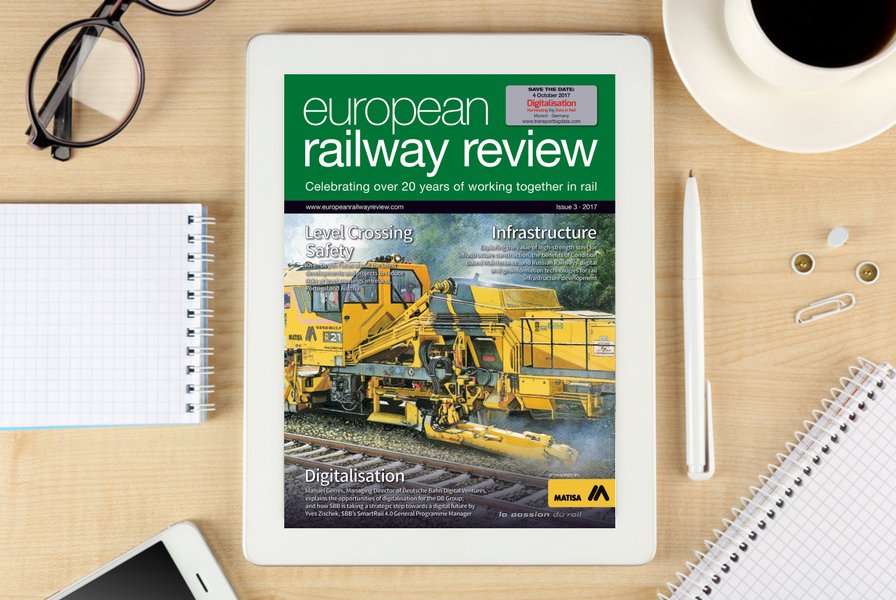 We are proud to present your latest issue of European Railway Review. Your digital copy is available to download now.
Articles included in this issue are: 
Foreword from Ben Möbius, Managing Director of the German Railway Industry Association
Deutsche Bahn's digitalisation activities by Manuel Gerres, Head of New Digital Business at Deutsche Bahn
An update on 'Railway 2050' developments by Björn Westerberg, CEO of the Association of Swedish Train Operating Companies
25 years of high-speed rail in Spain by Pedro Fortea, General Director of Mafex
SBB's 'SmartRail 4.0' programme for a digital future of traffic management and condition monitoring by Yves Zischek, General Programme Manager of 'SmartRail 4.0'
Transport and greenhouse gas emissions: challenges for 2030, by CER's Libor Lochman, Executive Director, and Ethem Pekin, Senior Environmental Economist
In-Depth Focuses on Level Crossing Safety, and Track Systems & Infrastructure
Click here to download your copy, and don't forget you can still access our issue archive and exclusive online content here!