On Shed – September 2017 Edition
Now features at  Wonderful World of Trains & Planes, Birmingham
FRONT PAGE
Beyer–Garratt(Hugh Cantlie Collection)
Welcome…and news….A (LAST?) Visit to The Electric Railway Museum, Coventry
Editor's Selection:1 Paul Salveson… A Weekly Salvo Steam Special!!
Editor's Selection:2 Wasatch Railcar Repair
Editor's Selection:3.Birmingham Railway Carriage & Wagon Company-Crowdfunding Campaign Launch
100 Trains….the journey so far….
Steam Tube Photographic File
Steam Tube Video Vault
Steam Tube Blogs. FLOUR GRADERS.(Dave Wilson)
Tornado…The Story so far…
New & ReBuild News.
B & O Railroad Museum TV
Mainline Steam Schedule
On This Day in History.
Radstock to Frome Railway Project
Christian Wolmar… Railway Historian.
Around the UK's Heritage Railways A – Z  "E"
WATTRAIN & APHTRO & NERHT News
30742 Charters
Back Page.
Welcome…and news….
Heritage railways have experienced a few blows in the last couple of months. The vandalism experienced by at least three major UK steam/heritage railways (NYMR,ELR, and Mid-Norfolk Railways)..and some closures. Amongst these is the Electric Railway Museum,Coventry…..as the following feature describes….
A (LAST?) Visit to The Electric Railway Museum, Coventry
From a personal point of view, one of the saddest things to see and experience is the last day of a seaside town's holiday season. The last guests have returned home, and the last ice-cream kiosk has seen its final "double 99" customer. Of course, the good news is that the whole thing will start up again in spring of next year.
For the Electric Railway Museum, Coventry there is no such scenario beckoning. Indeed, come October, its very last "Open Day" will take place..and that's it. No more. Finito. Full stop. Period.
Why?
First, a little history…since 2007, the Museum was formed to bring together in one site a permanent home to showcase the rich legacy of electric railway vehicle engineering. And there are currently , on site, over 40 such vehicles..more later..
Overview of the ERM site and displays
 The site, well, all of it, situated next door to the Coventry Air Museum, and close to Coventry Airport, Baginton, has been earmarked by Coventry City Council for a major redevelopment. In hindsight, perhaps the peppercorn rent paid by the Museum to the City should have given the hint that this arrangement could come to an end if and when a better offer came along….which it obviously had.
And so efforts were made to ensure the security of the site and its valuable heritage.
No stone was left unturned by the trustees and volunteers to keep the site "as is"…
Of interest are the guidelines issued in such planning cases (Environmental Statement 1 Chapter 11 Cultural Heritage)..and the ERM is a cultural heritage site..
"Applicants should describe the significance of the heritage assets affected"
'Significance' (for heritage policy) is defined as: the value of a heritage asset to this and future generations because of its heritage interest"….and
"There are also existing standing structures of particular form or complexity whose value can again be severely reduced by neglect or careless treatment, and which are similarly well suited by scheduled monument protection"
Although the guidelines noted above seem to have to do with archaeological  items, there would seem to be a case for the Museum on the following grounds..
There are, on the site, some unique exhibits…
Kearsley Electric Locomotive No. 1 one of four locomotives built to a near identical pattern.
Heysham Electric Locomotive No. 1.. the last working standard gauge industrial electric loco in the UK.This item is owned by Electric Railway Museum Limited
BR Class 405 4-SUB Unit ..a unique item – the last one of the 4-SUBs to survive.
BR Class 501 Unit..the last one of the Class 501s to survive..
LMS Class 503 'Wirral' Units .. a unique item as it is the last one of the class to survive.
BR Class 309 'Clacton' Units.. Only two Class 309s remain in existence and both can be found as part of the Electric Railway Museum collection. This class of units were the first EMUs to be built to run at a design maximum of 100mph and were purpose built to serve the route from London Liverpool Street to Clacton.
Added to this impressive list, there is the power car from the APT-P (Advanced Passenger Train) and a working display in the Museum's Class 308 EMU unit, of the Victoria Line's Signalling system, dating from the late 1960s, and based on the push button control desk and line diagrams  from the original control room at Cobourg Street. And  in the "Museum" coach, visitors can see the history of the development of electric traction.
As to the closure of the Museum, Chairman of the ERM Ian Brown CBE,FCILT has said:
" This is certainly not the end of the line for the Electric Railway Museum. Even if a physical base  is not secured by October, the Museum will still remain a residual-yet virtual operation..And we will still own our core assets."
He also expressed the hope that the heritage rail community helping ERM chart a way forward in trying to secure a site for the collection in its entirety, would ensure the long lasting legacy of electric traction.
So, what can we do? All support, physical, financial (a move of the collection will cost tens of thousands of ££££) will be much appreciated.
Make a date then…
Upcoming Open days at Electric Railway Museum
Sunday 13th August 2017
Sat & Sun 9th & 10th September 2017(Heritage Open Day Weekend)
Sunday 8th October 2017 (LAST OPEN DAY)
10,30 am- 4.30 pm. FREE ADMISSION. FREE PARKING
"Clacton Cafe will be open for light refreshments"
---
So, the race is on to raise funds and/or find a suitable location for the entire museum collection.
And speaking of a race for time..and money, the BRCW Group- with their eyes on, and the preferred bidder for a site adjacent to the Tyseley Steam Museum(and with a rail link!!!)- are looking for loans and donations to help meet the down payment of £1 million……..And the clock is ticking.
More details in the feature below…….
This edition carries the usual features, albeit with a couple of name changes..the Steam Tube Photographic Library is now renamed  the Steam Tube Photographic File..and the Video Library is renamed the Steam Tube Video Vault…
There are more details on the progress of several rebuild/new build projects..and the regular  "On This Day in History" feature, and a link to the latest UK mainline steam railtours.
So, please read on..and enjoy…
(Editor – Peter S Lewis)
Editor's Selection:1 Paul Salveson… A Weekly Salvo Steam Special!!
This is a special Salvo, largely devoid of politics (hooray! I hear some of you say…) but with lots of steam (mixed response, possibly). Writing this today, August 6th, numerous anniversaries come to mind, of a railway sort. Summer '67 – forget all that love stuff – was really the last full summer of steam, with Jubilees on the Settle-Carlisle, no sign of diesels on Bolton shed and the final throes of Southern steam (early July).
August 6th was also, it turns out, the day I copped my last steam loco – 63346 on South Dock shed, Sunderland. OK, there weren't that many left by then, but a few hundred. It was also the day I had a fast run behind a Black 5 from Liverpool (Exchange) to Preston, through Croston (which was passed at 63 mph according to my note book). How did I manage to do both in a day? Read on, dear reader…if you can stand it.
Summers of steam – from 1967 to 2017
I've indulged in quite a bit of steam this summer. I had thought my days of 'linesiding' were over but I've been drawn back by the proximity of steam specials around Lancashire. And why not? I'm not into high-speed car chases to get that next shot, nor am I bothered about trampling farmers' crops to get the perfect position (no, we're not talking sex here, I mean photographic). But it's nice to take time to find a good location away from traffic, with interesting landscapes. It can be enjoyable chatting with fellow photographers, mostly men of a certain age, though one or two are a bit strange. There's that element of excitement and chance too – will the sun stay out, will the wind blow the steam/clag in the right direction? Will the train appear before the light goes?
A bit of context perhaps. Back in 1967 a few of us had established ourselves as 'Bolton Shed Adopters'.
The summer of 1967 got off to a good start with the epic Westhoughton Labour Club special to Blackpool on June 3rd, double-headed by 73014 (our beautiful green engine) and 45260. Bert Welsby was driver of '14 with Malcolm Frost firing. Frank Rimmer was driver of 5260 but I can't remember the fireman. What an epic run that was – arriving Blackpool 30 mins early, routed via the picturesquely-named Whelley Line. '14 was out again for a Bolton Holidays special – the Manchester – Filey Holiday Camp starting back from Bolton.We just carried on after that – nobody tried to stop us and amazingly no-one ever got hurt falling off a running plate or even worse the top of an 8F boiler (it's a long way down). So I'd say what we were doing back then was an early form of community rail development.
We had the cleanest engines in Lancashire, with some healthy rivalry with Lostock Hall (Preston). I think we were more established at Bolton than the Preston lot. As well as being given free rein of the shed we also went out on footplate rides, including overnight trips to Healey Mills, Heysham and other obscure parts of the network. On a few occasions we were even allowed to drive, as well as more regular firing turns. But that's a story for another time, 'appen. I've always been reluctant to say too much less anyone's job, or pension, might have been compromised. But sadly most of the drivers who let me have a go on the regulator have transferred to the depot in the sky and are doing 12 hours up there.We didn't call ourselves that, but that pretty much sums up what we did. Rather than planting nice flowers we spent hours cleaning once-neglected Black 5s, 8Fs and Standard 4s. It all started in September 1965 when we polished 'Stanier Tank'  42626 before it hauled the last train from Horwich on September 25th.
The rest of the summer was spent trying to see the last bits of steam around Yorkshire whilst taking care not to neglect our own patch.Welsby (aka Colonel Cut-off) was driver again, purporting to have the Diggle route signed. It was hard going and I have to report that our beautiful green engine was never really the same again and was withdrawn soon after. Those were the last passenger turns – other than enthusiast  specials – performed by Bolton engines and men, but what fun they were. My most vivid footplate memory of the Blackpool run was holding on for dear life as we hit the curve around the island platform at Slawick, doing 70 mph or more, with Welsby having a good chuckle.
Waterloo sunset
Well yes, it's been done so many times before but those last few months of Southern steam were really epitomized by the Kinks' nostalgia. It was difficult to afford to get that far south so I hit on 'a really good idea'. My school (Thornleigh Salesian College) was keen to encourage pupil involvement in this and that society, so why not a railway club? Given my total lack of interest in extra-mural activities (or inner-mural for that matter), this was seized on as a flickering sign of Salveson interest in school.
So it suited both our agendas. The first trip was actually to Scotland, at Easter 1966, and that was a great success. The school had a battered old minibus and even supplied one of the priests to drive it for us.  Thank you Father McDermott, you were a star! The Southern trip was organized for the last weekend of Southern steam, July 9-11th. We set off overnight, calling in at a few sheds on the way. Irritatingly we were refused admission to Oxley (Wolverhampton) at 2 a.m.  Even the prospect of a Catholic priest in full attire didn't convince the miserable Great Western curmudgeon to let us in. Despite the official rejection a few of us tried alternative means but we still got chucked out. The shame, the ignominy.
Cycling for Steam
We returned via Barry scrapyard (probably at its peak in terms of locos – 203 in all) and then called in at Cardiff Canton, Newport Ebbw Junction and Severn Tunnel Junction. All diesel. But as part of my liberal approach to train-spotting, club members who were into diesels were tolerated. We reached Worcester at 23.30 to find two diesel shunters but Tyseley (arrived 00.30) was more productive with and handful of Black 5s and Standard 5s and – Michael W please note – 7029 Clun Castle.
Being made of stern stuff we were determined to have another crack at Oxley and this time we succeeded! In fact we were shown round by the friendly running shed foreman (obviously a left-footer impressed by Father McDermott's cassock and crucifix). After thanking him for his kindnesses (and possibly slipping him a couple of plenary indulgences) we were on our way again, reaching Stoke at 0330. The dilapidated shed had 48 locos on show, a mixture of 8Fs, Standard 4s and 'Flying Pigs'. We were back home in Bolton for 0700.But I did get a few numbers.
Our first sighting of Southern steam was at Basingstoke at 06.30. Bulleid pacific 34060 was in the station on a parcels from Waterloo. We then carried on to Brockenhurst and saw a BR 5MT on a local train, followed by the trilling spectacle of Bulleid 'Merchant Navy' 35023 Holland Africa Line, "going like a bomb" according to my notes. Probably on a boat train to Weymouth.  We then visited the loco sheds at Bournemouth and Weymouth before heading to Upwey Wishing Well Halt to photograph 35023 returning on the Weymouth – Waterloo boat train. Probably the best shot of the trip. We then headed for Salisbury, which was well-filled with engines that were mostly destined for scrap. We stayed overnight at some local Catholic seminary (another good wheeze to get cheap lodgings) and saw 30072 – a USA tank that had arrived in steam in the previous evening and was possibly the last engine in steam on the Southern. Well, it was according to my notes.
Much of my steam-seeking around the North-West was done by bike. Preston, Warrington, Manchester and Wigan were all within reach and sheds like Patricroft, Warrington Dallam and Springs Branch (Wigan) were frequently visited. I even had a 'working timetable' to test my performance, a sort of rail crank time-trialling. My run from Bolton to Lostock Hall shed was scheduled to take 1h 3 mins and remarkably that's pretty much what I achieved on July 29th, before continuing to Barton and Broughton, north of Preston.
Here, I photographed a succession of steam-hauled summer Saturday reliefs and excursions, including 70012 on a Kilmarnock – Blackpool relief and 70024 on the Liverpool – Glasgow. Details of all these special workings were gleaned from reading through the Special Traffic Notices (STN) in the shed foreman's office at Bolton.A more ambitious project was to get to Hellifield on Tuesday July 26th. The STN showed a relief Leeds- Glasgow which could well have been rostered for a Holbeck Jubilee. Alas, after a long and arduous ride, marred by slow punctures, I got to Hellifield just in time to watch it pass through with a 'Peak' diesel on the front.
Pleasures of Pleasington
I saw a few steam-hauled freights and had a nose round the loco shed which was then being used to store locos waiting preservation. These included Crab 42700, 4F 44027 and 60800 Green Arrow. There were some already preserved Midland gems too, including the Johnson 'Spinner'. So it was worth it after all. I managed to get a lift back to Blackburn with a kindly fellow enthusiast and was able to tackle Bull Hill, the long pull out of Darwen, refreshed and energized. In those days I had a sprightly Dawes 'Don Juan' that served me well for several years before getting stolen, like so many of my bikes.
I first went to Pleasington (pronounced – Preston station announcer please note – 'Plezington') in 1965. It's between Preston and Blackburn but quite rural. I cycled over the Belmont moors from Bolton, taking about an hour and a half from home.
It sounded, well – a pleasant sort of place. And so it was, and still is. The old station building has gone, and with it the eccentric old lad who ran the booking office. I photographed a few steam-hauled excursions with my dad's Voigtlander, but the results weren't brilliant. Over the next couple of years I came back, photographing Jubilees on specials from Yorkshire to Blackpool. Occasionally I'd go a bit further west to Hoghton, where the line is still climbing at about 1 in 100 from Bamber Bridge, past the crossing and on to the summit near Hoghton Tower.
The most memorable day was March 18th 1967, when two cup ties in East Lancashire produced a feast of steam haulage. Liverpool was playing Burnley and Carlisle was away to Blackburn. The Liverpool supporters had a choice of no less than five Black 5 hauled specials while Carlisle fans had three Britannias. The contrast between their respective ascents of Hoghton Bank was remarkable. The Carlisle 'Brits' plodded steadily up the gradient, maybe the crews had worked hard enough coming over Shap. However, the Liverpool specials were, to put it mildly, hellfire on wheels. The first Liverpool special burst through the cutting at Hoghton followed by four more, all going in fine style.

Local adventures
Whether the crews had some sort of bet on as to who would get to Burnley the quickest I don't know. Maybe Aintree crews didn't often get chance to show off. But it was a sight – and sound – I'll never forget and is fortunately recorded on film on a steam video (Glory Days of Steam – Steam Lancashire and Yorkshire'). I think you can see Steve and myself on one of the shots. The narrator manages to get both the date and pronunciation of 'Hoghton' wrong. You say it a bit like 'Aughton', with a muffled 'h'. In addition to the football specials there was steam on the Preston – Colne parcels and 9Fs on the Long Meg – Widnes anhydrite trains. What a day.
There was quite a lot of local steam activity in late July and August. A Newton Heath Black 5 was rostered for a Manchester – Southport relief via Atherton on July 31st and it appeared with 45203 on the front.
Holiday time!
The following day there was an unusual working over the steeply-graded line from Blackburn to Bolton via Darwen. A Shipley – Belle Vue looked like a good bet for steam, possibly even a Jubilee. I cycled to Entwistle and then along the trackside up to Walton's Siding, the summit of the line, where Sough Tunnel sits just beyond. I knew both of the signalman there – Pat Hatzer, a nice Polish chap and strong Catholic (so he approved of me being a Thornleigh lad) and Frank Carroll, a hermit-like character who was an anarchist. They were about as different as you could imagine but I was always welcomed with a cup of tea by whoever was on. The train appeared with Black 5 45253, driven by Bolton driver Fred Halliwell, probably acting as route conductor for Holbeck men.
The Bolton Shed Adopters decided we'd do a week-long  tour of the North using a railrover. It was a chance to catch the last breath of steam in the North-east and do a few more things in the bargain. We set off on Saturday August 6th.  Oddly, we started our epic trip at Atherton Central, getting a train for Liverpool. Why we didn't go from Bolton I don't know. But anyway, we got to Liverpool in good time to take the 0950 Glasgow train, with Black 5 45209 at the head, with 'LMS' chalked on the tender over the original painted-over lettering. It was a sprightly run, passing Ormskirk in 15 minutes at a speed of 71 mph.
We hit a maximum of 78mph after Burscough Junction before a signal stop at Moss Lane. We still arrived Preston four minutes early. From there we went via Settle to Carlisle, presumably diesel-hauled. We took a local DMU to Newcastle and reached Tyne Dock shed by late afternoon, followed by Sunderland. This is where I saw my last 'required' steam loco, ex North Eastern Q6 63346. We stayed in the North-east for a few days but were thwarted in our hopes of seeing lots of steam-hauled coal trains.
We then rejected the luxury of cheap B&B accommodation and did a couple of overnights, including the 02.10 York – Manchester, which was primarily a parcels train. It was steam-hauled from Normanton with Stanier tank 42616, calling at Horbury and Mirfield. It changed locos at Halifax and we continued (at 04.40) behind Black 5 44949. By complicated moves we reached Bradford in time for the 0847 summer-only Blackpool, rostered for a Low Moor Black 5. Sure enough, 44694 – always Low Moor depot's favourite Black 5 – was waiting to attack the steep climb out of Bradford. An enjoyable run, via Copy Pit of course were we were banked by Rose Grove's 48767. The next few days involved trips to Buxton, Northwich, Rock Ferry, Ellemere Port and Warrington.We had chosen the annual colliery holidays to do our trip so very little was actually running. We made the best of it and got several pictures of light engines and locos dragging brake vans. We did all of the steam sheds in the region, including North and South Blyth. The river ferry was still operating then, but sadly South Blyth had closed and housed just one stored J27 (65813 if you want to know). A highlight was seeing the ancient 'Lewin' shunter at Seaham, again not running but nicely placed for photos.
The line between Rock Ferry and Hooton was still quadruple track with lots of BR 9F 2-10-0s on heavy oil trains. The grand finale of the trip was a run on the celebrated 1017 Leeds-Carlisle (which started from St Pancras and continued to Glasgow). It was the relief to the Thames-Clyde Express which had 'gone diesel' for some time. The summer of 67 was in many ways Leeds Holbeck depot's finest hour, turning out either 45562 Alberta or 45593 Kolhapurfor this working, always in immaculate condition. The train had far more railway enthusiasts than ordinary passengers and on arrival at Carlisle our engine had dozens of admirers jostling to get a photo before it headed off to Kingmoor shed.

50 Years Later
We returned from Carlisle behind 44878 on a Dundee – Blackpool working, getting off at Oxenholme. It was a good enough run but nothing to write home about. Our next train, the Glasgow – Manchester behind 70032 Tennyson most certainly was something to shout about though. The driver was determined to break the sound as well as speed barrier, and the Cumbrian poet's namesake was well and truly hammered all the way to Preston. I recorded 80mph at Milnthorpe and a maximum of 83 at Brock. The train split at Preston and we continued to Bolton behind 44736. Determined to get the most out of our 'rover' we ended up in Manchester in time to take 'The Heysham' – also known as The Belfast Boat Express  – back to Chorley, behind Carnforth Black 5 44874.
Well, who'd ha thowt it, that fifty years on you can still see steam on the mainline in Lancashire? After August '68 most of us thought that was 'it' and we'd have to get girlfriends, go abroad, or both. As the 50th anniversary of the final end of BR steam looms (August next year), mainline steam seems as healthy as it has ever been. The re-opened Settle-Carlisle is getting plenty of specials both ex-London and also 'The Fellsman' which starts from Carnforth. It feels quite exhilarating standing on Pleasington station waiting for a steam special, after all those years. And the excitement, I have to say, hasn't dimmed.
I've been out a few times in the last couple of weeks to photograph steam around Pleasington, Hoghton and on the Preston – Bolton line near Blackrod. The first outing was to the top of Hoghton Bank a couple of weeks back to photograph the Fellsman which I had hoped would be hauled by 6115 Scots Guardsman. It turned out to be the Stanier 8F 48151, with the 'Scot' going to North Wales instead.Back in the 60s you would never have seen an LMS 'Duchess', the stars of the West Coast main Line, demean themselves by going up 'The Lanky' and the best we could hope for then was an LMS Jubilee, or maybe a 'Scot' if you were lucky. Some of Holbeck's Scots did work specials into Blackpool in the early 60s before they were withdrawn and ignominiously dumped at the back of Farnley Junction shed.
8151 slogs it out on The Fellsman…approaching summit at Hoghton TowerBut OK, I have fond memories of Rose Grove 8Fs slogging up Hoghton Bank and the sound of 8151 was music to any true steam crank's ears. Last Tuesday I had another 'Fellsman' bash, deciding to get the train passing the site of Lostock Hall loco shed. As many readers will know this was one of the last three steam sheds to close in August '68 (the others being Rose Grove and Carnforth). Surprisingly, the shed site remains derelict with no sign of it being re-developed for the inevitable housing.
This time it was the Scot making a very fine sight indeed as she (he?) got into her stride after coming round Farington Curve. I suppose it was that which made me resolve to photograph 'The Cumbrian Mountain Express' on Saturday, with steam from Crewe via Manchester, Farington Junction, Blackburn to Carlisle. It was booked for the gorgeous  46233 Duchess of Sutherland. I decided on Pleasington station, where I'd photographed many Black 5s and Jubilees back in 1966/7.
The weather stayed fine for most of Saturday so it was a case of where to go for the return run. Somewhere between Euxton Junction and Bolton seemed a good bet – the gradient is rising through Chorley and the electrification masts are going up, meaning the view will be very different before long. So I decided on the overbridge just south of Yarrow Viaduct, between Chorley and Adlington. Also very handy for Frederick's ice cream parlour on the main road. Bad idea. The bridge had been rebuilt and it was impossible to see over – and the lineside was lined by trees on both sides anyway, meaning the low evening sun was wasted.It was a bit more overgrown and the gas lamps had long gone – but it was  The Duchess could be heard for about five minutes before it actually burst into view, going well. I got several quite nice shots – what a difference digital and modern camera technology makes. I basically kept my finger on the shutter and adjusted the focal length as it came nearer. See what you think.
Fortunately I'd given myself time to try other options so I headed towards Blackrod, close to what old railwaymen will know as 'Grindford Bar'. I parked in a lay-by on the A6 and found the footpath (marked 'closed') that took me towards the railway. It looked promising. A fine view of Horwich and Rivington Pike in the distance and full sun on the railway. I took a couple of shots of passing Northern trains with a mix of Pacers, 156s and borrowed 185s shuttling past. The train should have been past at just after 1900 but by 1930 there was no sign. So I thought I'd wander into an adjacent field and see what the view was like there – what a treat! Not only could you see Rivington Pike, but also, looking more to the north-east, Chorley Nab. Add to that a superb stretch of un-interrupted track lit by the evening sun.

So all it needed was that Duchess. At about 1935 I heard her in the distance, a solid roar suggesting the crew were doing their best to make up some lost time. I have to say it was one of the loveliest views of steam I've ever had…and not crowded out by other photographers jockeying for position. Just me in fact. I must have fired off about 20 pictures, giving me lots of scope to edit the results. I think they look pretty good. But I was in such a rush to get home and look at them I didn't bother with the special stop at Frederick's for my ice cream. Next time.
Editor's Selection:2 
Wasatch Railcar Repair is a division of Wasatch Railroad Contractors. They are AAR certified, they clean, paint, sandblast, inspect, and do much more. Watch this video for some examples of what they can do!
Editor's Selection:3.Birmingham Railway Carriage & Wagon Company-Crowdfunding Campaign Launch
In 2014 a famous name in railway manufacturing was reborn, 50 years after the original company went into administration. The new Birmingham Railway Carriage & Wagon Company is a not-for-profit organisation dedicated to rebuilding some of the prototype diesel locomotives (Images of Kestrel & The Blue Pullman) that failed to survive into preservation, along with other items of rolling stock, to fill some of the gaps in the nation's railway history. Inspiration has come from the many groups currently doing the same for our steam railway heritage.
Kestrel & The Blue Pullman. Courtesy: BRCW
The company has reach agreement with the owners of a former scrapyard next door to the Birmingham Railway Museum in Tyseley, Birmingham. If we can raise the funds needed we hope to be able to create a centre of excellence where work can be carried out on locomotives ranging from early steam through to the diesels which were the back bone of British Rail.
To fulfill this plan we need to move quickly to secure the deposit to secure the deal for the site.
To do this we have launched a crowdfunding page on the Just Giving website, www.justgiving.com/crowdfunding/brcwco, to supplement our efforts to find sponsors.
If successful the site will be redeveloped to include a works building where we plan to help owners of BRCW locomotives and diesel multiple units with overhauls and repairs as well as our building projects. We also plan to create a museum that covers the history of the original company from renting out wagons to local businesses in 1855 through to the construction of the first electric locomotives in 1963, and including the invaluable work carried out during both World Wars to produce tanks and gliders, and a reference library containing as many publications and drawings of our diesel and electric heritage as we can source.
The following images are of the site in its present condition..with the interior shot being that of the workshop..
If we are successful we hope to be able to offer space to the Electric Railway Museum to try and keep as much of their collection together as possible when they have to vacate their current home at Coventry Airport.
Should we fail to raise enough for the purchase to go through all money donated through the crowdfunding page will be returned. More information on the company and our plans are on our facebook page www.facebook.com/brcwco and our rebuilt website, www.brcw.co which should be active by the end of August.
So, there must be some of On Shed & Rail Tube's regular readers who might just have the odd £1000 to spare! Have a share in rebuilding some of the most iconic traction ever seen on UK rails…You know what to do!!!
100 Trains….the journey so far….

With the exception of a 4-day walk around Arran in April this year, I haven't travelled much in Scotland since my diagnosis.
But now that any form of long-distance walking is no longer possible, I will finally make an ataxia-awareness-raising tour of my own, very beautiful, country.
By BUS!
Bus? Yes. Thankfully, I'm lucky enough to live in a country where the caring population has decided that their disabled fellow citizens should enjoy free bus travel.
So, once the Scottish school holidays have ended this Summer (mid-August) and the Scottish buses are quieter, I'll finally get to visit more of this amazing country. Some areas for the first time ever!
And I'll be taking loads of photographs as I go, which I will share on Twitter and Facebook.
So expect lots of stunning photographs coming to a newsfeed near you soon!
Steam Tube Photographic File
The File this week belongs to Robin Coombes..
The shots below well illustrate the photographer's skill..and the accuracy of the "accessories" to the steam locomotive, almost make you believe that this shot (the one below, from the North Norfolk Railway album) was taken over 100 years ago.
Many thanks to Robin Coombes for these excellent shots.
You can see more on his Facebook page HERE
Steam Tube Video Vault

Earl of Mount Edgcumbe seen between Wilmcote and Bearley Junction
with the first return train back to Birmingham.(Chris Spencer)

5043 Earl of Mount Edgcumbe hauls the Shakespeare Express 06 Aug 17(John Edkins)

The Royal Duchy with 46100 Royal Scot 6th August 2017.I set out for 5 shots but following a suddenly known about water stop at Totnes on the return managed 6 shots in all, doing around 294 miles in total. Royal Scot performed excellently all day with some superb running. A credit to the the footplate and support crews. Shots at Whiteball, Totnes and Treboul followed by Keyham, Bycellar Bridge and Tiverton Parkway on the return. Turn the volume up for Bycellar. It was incredible!(Shirley Turner)

SOLE SLIP: Caledonian 812 No 828(Chris Eden-Green)
The Strathspey's flagship, Caledonian Railway No 828, as covered by SOLE SLIP.
This is an original documentary produced by me and my friends, starring my creations and myself. I required no permission to film on any of the premises featured in this production.
The music, images and artwork are my own creations unless otherwise stated.

Melton Rambler, 5043 Earl of Mount Edgcumbe + 0-6-0 Pannier Tank No. 9600, 12th August 2017.(Dave Wadley)

46233 Duchess of Sutherland hauls the Cathedrals Express 13 Aug 2017.(John Edkins)

The focus for today's video was the Cotswold Venturer hauled by A4 60009 Union of South Africa. However, before the first location we had heard that Chiltern Railways had hired in two 47s to supplement their existing fleet due to restrictions at Euston. So the video opens with a unexpected test train followed by the 47s which were top and tailing a near complete set of blue and greys. We then went to our first location, Honeybourne to see the A4 passing on its way to Worcester. As there was a five hour gap until the A4 returned this time was spent partially at the Gloucestershire & Warwickshire Railway Merchant Navy 35006 and GWR 2807 were running. The final location was Standish Junction where I included a sunny shot of an HST before the return of the A4 in cloudy conditions.(John Edkins)

À BORD DE LA LOCOMOTIVE 140.C.314 du CFTV (01/07/2017)To celebrate its 40th anniversary and the centenary of the steam locomotive 140.C.314, the CFTC (Tourist Railway of the Vermandois) organized several events including an exhibition of ironwork and steam train rides between Ribemont and Mézières -sur-Oise in the department of Aisne. Here are some pictures, filmed in the cabin, of one of these walks.(Philibru Productions)
Steam Tube Blogs: FLOUR GRADERS.(Dave Wilson)

Ex-SR B-o-B Class 4-6-2 No.34053 Sir Keith Park almost at the summit of Eardington bank on the Severn Valley Railway.(Steam Age Daydreams)
In 1960s Britain, one of the big scandals of the day was the Profumo affair – it was the usual salacious nonesense involving a Government Minister, call girls / models, a Russian Attache, and military secrets. The girls, Mandy Rice Davies and Christine Keeler became headline news, with their photographs in all the 'rags'. I, on the other hand. was stoking engines, like, and including, the one above, between Waterloo and points South and West.
Amongst the regular duties for Nine Elms men were the 2 hour services to and from Bournemouth .  One of these workings, which I enjoyed my fair share of, was the 07:20 from Bournemouth to Waterloo, last stop Winchester.  The down working was the 02:45 'paper train'  and going through the New Forest on a misty Autumn morning was always a treat. It was on the 07:20, at the height of the scandal, that the girls in question, travelled up from Southampton to Waterloo – I was the fireman  – they didn't even blow us a kiss.
Yes but, 'what about the flour graders', I hear you say. Well, McDougall's Flour began an ad-campaign based on 'Fred the Flour Grader' who was a black suited figure with a white shirt and bowler hat – a plastic, advertising replica, of the figures who lined the platforms at Bournemouth, Brockenhurst, Southampton, and Winchester, to board the 07:20. You would see them standing on the same spot each day, the same faces, bowlers, and brief cases.  If I was on the turn with my regular mate 'Sooty' Saunders we would, sometimes, give the ones at Winchester a 'shower'.
The shower worked like this; full boiler, on the red line, shut off at the last minute, safety valves open, stop with a jerk and the safety valves will pick up water from the surge – and produce a mini shower!! Naughty I know but, it was funny watching them cover their hats with the morning paper or their brief case, in a most undignified manner.
The Photo shows Ex-SR B-o-B Class 4-6-2 No.34053 Sir Keith Park almost at the summit of Eardington bank on the Severn Valley Railway.
If you have enjoyed my blogs – I have written a book about my 60 years involvement with railways, from trainspotter, via steam age footplateman, to railway author and photographer, this is a link to it:
http://www.amazon.co.uk/Gricing-Real-story-Railway-Children/dp/1514885751
Tornado…The Story so far…
Wednesday 6th September – 'Belmond British Pullman' – London to Bristol (return with No. 35028 Clan Line) – Belmond British Pullman
Sunday 10th september – 'The Torbay Express' – Bristol to Kingswear and return – Torbay Express

Saturday 16th September – 'The Border Raider' – Birmingham for the Settle & Carlisle Railway – A1SLT promoted tour – bookings through UK Railtours

Saturday 23rd – Sunday 24th September – Barrow Hill Roundhouse 'Pacific Power' weekend

 Saturday 7th October – 'The Tees-Tyne Express' – Dorridge to Newcastle and return – A1SLT promoted tour – bookings through UK Railtours
The A1 Steam Locomotive Trust is proud that Tornado will continue to be operated on the Network Rail main line by DB Cargo, which has worked successfully with the Trust since the locomotive's completion in 2008.
The Trust respectfully requests that anyone wanting to see Tornado follows the rules of the railway and only goes where permitted.

New & ReBuild News.
General Steam Navigation Locomotive Restoration Society
The General Steam Navigation Locomotive Restoration Society passed the 200 member mark in August which is a great achievement for a society that only begun 20 months ago. Andrew H was the lucky 200th member and to mark the achievement Andrew was given a GSN keying as a thank you.  The next issue of the society's membership magazine 'The Packet' is due for release next month and so members who have received renewal requests are recommended to get renewed sooner rather than later to ensure they receive a copy on time. It's exciting time for the GSN project and we are thankful to all 200 members who have joined our quest to restore 35011(More News Here)
The Clan Project..72010 Hengist

THE 'CLAN' PROJECT 
Patron: The Hon Sir William McAlpine, Bt          
President: Mr James Baldwin IEng, MIET, MIGPP, Dip Eng Mgmt        
Chairman: Allan Jones 
Latest Completed component(6th August 2017)
16th August update – wheels and cylinders
While the frame parts are delivered from the various workshops around the country to be assembled we are already looking beyond the frame assembly to the next phases of the project. The photo above, and the one keen eyed viewers will have seen on the home page, shows part of the cylinder pattern prior to turning. The patterns are being made by our pattern maker and supporter Tony Dance to a very high standard and we thank him for his support.
The next phase, after frame assembly, will be the building of the front bogie and pony truck. Together with the frames these will then form a rolling chassis in preparation for the cylinder blocks and driving wheels. Keen members have already sponsored the bogie wheel centres and one of the pony wheel centres. A full list of outstanding parts for these assemblies will be published shortly. We already have the bogie side plates in store in Burton along with several bogie castings.
A whole lot of progress! All the t's are being crossed and i's dotted ready for the assembly of the frames. This is as much paperwork as steelwork ensuring everything is in order to complete a 21st century steam locomotive.
76084: Photographic Competition 2017
We are just under a month away from 76084 being on the mainline for a year. Though some main line photographs crept into our 2017 Calendar we have run a photographic competition this year with the theme 76084 on the Main Line to populate our 2018 Calendar. We've worked really hard to time the competiton so that we can get our calendars out in good time to be ahead of the game. Did we make it? I saw 2018 calendars on holiday in Cornwall in mid-May!
Anyway we have chosen 12 images to go into our 2018 Calendar. The winner of our £100 prize is above. Taken by David Moyle of Southport, it shows 76084 at the head of the Railway Touring Company's Buxton Spa Express at Brighouse just after taking water. The full back story to the competition can be found on our blog. Read blog article>
If you'd like to purchase one of our 2018 Calendars for £9.49 including FREE post and packaging they are available here> All profits go to the upkeep of 76084.
New Website is Live
Our new website is now live. It allows comments to be left and our Shareholders have access to a membership area.
We've also taken the time to upgrade our online shop to give supporters a much better shopping experience.
Short Main Line Trips
76084 has been on missionary work (again!) in North Norfolk this summer. She has hauled a number of North Norfolkman diners back from Cromer ably assisted by the Class 20 Preservation Society's 20227 in resplendent London Transport livery.
(76084 Loco Co Ltd Image)
76084 Loco Co Ltd is 20
The 76084 Locomotive Company Limited was formed on the 5 September 1997 so we will be 20 years old quite soon. 76084 was withdrawn from BR in December 1967 some 50 years ago come December
The Brighton Belle
Keep in touch with the restoration…and the count-down to the launch of excursions on the mainline  HERE


2007 Prince of Wales.(A1 Steam Locomotive Trust Image)
AN APPOINTMENT WITH THE PRINCE OF WALES
Virgin Trains' engineering apprentices help to build Britain's most powerful steam locomotive
As the project to build new Gresley class P2 steam locomotive No. 2007 Prince of Wales prepares for the wheeling of the engine towards the end of the year, a second group of engineering apprentices from Virgin Trains has joined the team in Darlington Locomotive Works to help with the construction of this iconic new steam locomotive.
The class P2 2-8-2 'Mikado' locomotives were the most powerful passenger steam locomotives to operate in the UK, designed by Sir Nigel Gresley to haul 600 ton trains on the arduous Edinburgh to Aberdeen route.  Sadly the design was never fully developed and they were rebuilt in 1943/44 and scrapped by 1961.  The A1 Steam Locomotive Trust (registered charity and builders of famous new steam locomotive No. 60163 Tornado) is building the seventh member of this class over seven years at an estimated cost of £5m. The project will demonstrate how the design can be fully realised through use of modern computer design techniques, enabling the new locomotive to deliver its full potential hauling passenger trains at high speed across today's national network.
Public interest in seeing a new Gresley class P2 become a reality sooner rather than later is high and well over 830 people have already signed up to the 'P2 for the price of a pint of beer per week' (£10 per month or more) covenant scheme since its launch.  In addition to this core scheme, funds have been raised through The Founders Club (over 360 people have donated £1,000 each – target 100 people, now closed), The Boiler Club (over 120 people have pledged £2,000 each – target of 300 people), The Mikado Club (over 160 people have pledged £1,000 each – target now raised from160 to 200 people and £200,000 to £250,000), Dedicated Donations (over £200,000 from existing supporters sponsoring a variety of components) and the sponsorship of the locomotive's distinctive front-end by The Gresley Society Trust. This means that the project has already received pledges of almost 50% (including Gift Aid) of the £5m needed to complete the new locomotive by 2021.
As part of a sponsorship agreement with Virgin Trains, apprentices are being given the opportunity to experience a different railway environment at The A1 Steam Locomotive Trust's Darlington Locomotive Works where Peppercorn class A1 No. 60163 Tornado was completed in 2008 and No. 2007 Prince of Wales is now under construction.
The second two apprentices, Scott Henderson and Andrew Patterson from Virgin Trains' Craigentinny depot in Edinburgh, have just completed a week-long stint with the Trust at DLW working on No. 2007 Prince of Wales. Over this period, they have worked with A1SLT staff, helping with the shaping and fabrication of the locomotive's distinctive boiler cladding using the dinosaur-like former nick-named 'Craig the Cretaceous'. More apprentices are expected to follow in the coming months.
John Doughty, Engineering Director for Virgin Trains on its east coast route, commented:
"While we look forward to introducing our new Virgin Azuma train fleet from 2018, it's important to promote and preserve the history and heritage of our east coast route. Our sponsorship of the Trust gives our apprentices the opportunity to experience a very valuable taste of the heavier side of railway mechanical engineering."
Mark Allatt, Trustee and P2 Project Director, The A1 Steam Locomotive Trust, commented:
"The original Gresley class P2s worked the arduous Edinburgh to Aberdeen route for the LNER in the late 1930s, a route now operated by Virgin Trains East Coast. We are delighted that apprentices from Virgin Trains is now working with us to build No. 2007 Prince of Wales at our Darlington Locomotive Works, true inheritors to the LNER's combination of speed and style. We look forward to welcoming many more apprentices to DLW over the next few years."
£2.5m of required £5m already pledged and over £1.3m turned into metal
Pledges towards the building of new Gresley class P2 steam locomotive No. 2007 Prince of Wales, have already reached £2.5m in less than four years since the launch of the project in September 2013. The new locomotive is already over a quarter complete in terms of engineering effort, with over £1.3m spent to-date. This rapid construction has been fuelled by the project's successful fundraising campaigns, which have seen donations and pledges of over 50% of the £5m required to complete Britain's most powerful steam locomotive over 7-10 years. In only three years since the launch of the project's 'P2 for the price of a pint of beer a week' (£10 per month) regular donation – or covenant scheme, funds either already donated or pledged by Standing Order have already passed £2m.
The class P2 2-8-2 'Mikado' locomotives were the most powerful passenger steam locomotives to operate in the UK, designed by Sir Nigel Gresley to haul 600-ton trains on the arduous Edinburgh to Aberdeen route.  Sadly, the design was never fully developed and they were rebuilt in 1943/44 and scrapped by 1961.  The A1 Steam Locomotive Trust (registered charity, builders and operators of famous new 100mph steam locomotive No. 60163 Tornado) is building the seventh member of this class over seven years at an estimated cost of £5m. The project will demonstrate how the design can be fully realised through use of modern computer design techniques, enabling the new locomotive to deliver its full potential hauling passenger trains at high speed across today's national network.
Public interest in seeing a new Gresley class P2 become a reality sooner rather than later is high and well over 830 people have already signed up to the 'P2 for the price of a pint of beer per week' (£10 per month or more) covenant scheme since its launch.  In addition to this core scheme, funds have been raised through The Founders Club (over 360 people have donated £1,000 each – target 100 people, now closed), The Boiler Club (over 120 people have pledged £2,000 each – target of 300 people), The Mikado Club (over 160 people have pledged £1,000 each – target now raised from160 to 200 people and £200,000 to £250,000), Dedicated Donations (over £200,000 from existing supporters sponsoring a variety of components) and the sponsorship of the locomotive's distinctive front-end by The Gresley Society Trust. This means that over £1.3m (more than a quarter of the total required) has been converted into metal, around £1.7m (over one-third) already donated and over £2.5m (more than 50%) donated or pledged.
Construction progress to-date includes:
Frame plates for engine and tender rolled, profiled and machined; engine's frames erected at Darlington Locomotive Works; all major engine frame stays, brackets, hornblocks, axleboxes and buffers cast (44 in total); over 1,000 fitted and driven bolts ordered and delivered, approximately 800 now fitted to the frames
All 20 wheels for engine and tender cast and proof machined; roller bearings for all engine and tender wheelsets delivered; engine axles (including crank axle), tyres and crank pins delivered; tender axles and tyres ordered
Preliminary discussions held with boiler manufacturers and forged foundation ring corners manufactured and machined; start made on boiler fittings with castings for combined injector water and delivery valves
Study into ride and suspension using rail industry standard Vampire® software completed; Finite Element Analysis of improved crank axle design completed to demonstrate compliance with modern standards; assessment and Notified Body appointed to oversee certification –  first site visit made
Cab erected and cab side window frames fitted; engine footplating and splasher kits delivered and permanently fitted to frames
Smokebox door pressed details made and door completed, door frame manufactured, smokebox delivered and erected; chimney cast and fitted
Crosshead castings ordered
Boiler cladding assembly jig built, cladding crinolines and hoops rolled and fitted to jig, cladding sheets procured and rolled
Tender frame construction under way, axlebox and other tender castings ordered from William Cook Cast Products
Nameplates and chime whistle delivered.
Mark Allatt, Trustee and P2 Project Director, The A1 Steam Locomotive Trust, commented:
"We are delighted with the level of support that the project to build Britain's most powerful steam locomotive has received since its launch. Thanks to our supporters' continued generosity £2.5m has now been donated or pledged of which over £1.3m has already been spent on construction.

"We are hopeful that we will have completed the rolling chassis for No. 2007 Prince of Wales next winter and we remain on-track for completion of the new locomotive in 2021. However, to maintain this rate of progress we need to continue to raise in excess of £700,000 per year, which given the nature of the regular donation scheme becomes more challenging as each year passes.

"I would encourage all steam enthusiasts who haven't yet contributed to this exciting project to help us to meet these deadlines by becoming a monthly covenantor or joining The Mikado Club or The Boiler Club. It's time to get on board! This year will see further major announcements as the construction of new Gresley class P2 No. 2007 Prince of Wales gathers pace."
Latest News at : www.lms-patriot.org.uk
Latest News at www.125group.org.uk
US Projects
"Big Boy"
Restoring an Articulated Locomotive
Watch Senior Manager – Heritage Operations Ed Dickens explain locomotive No. 4014's reverse shaft and articulation poin
The Pennsylvania Railroad (PRR) T1 Steam Locomotive Trust
Chesapeake & Ohio 2-6-6-2

Project 6029 (Beyer Garratt 6029 ex-NSWGR)
Latest news from The Project 6029 blog HERE
Victorian Steam Locomotive Company.
LMS Ex inspection 45036
The short term aim is to have a fully restored chassis and then rebuild it as a saloon in the long term , she is located at Tanat Valley Light Railway (TVLR)
Andrew Barclay 2352…
Andrew Barclay 2352(nearest camera) has been brought by a private individual from the Swindon and Cricklade railway recently and is in need of restoration.A fund raising page had been set up for the boiler build etc….HERE
We're raising £50,000 to Help get Andrew Barclay 2352 steaming for years to come by donation towards getting her boiler finished…The plan is to contract the work out and get them to first shape the back plate and attach it to the firebox followed by then the creation of the inner firebox and the throat plate so that the barell can then be offered up to the firebox and attached together with then the tube plate and tubes made then finally the ashpan and smokebox and door made and fitted before a out of frame boiler test.
The locomotive is moving on 12th September – 11 days before her birthday – to Tanat Valley light railway..

B & O Railroad Museum TV
Each month the B&O TV Network, starring actor Michael Gross, spotlights a moment in B&O Railroad history. Take a journey into the past and view one or all of these episodes posted on YouTube.

Mainline Steam Schedule
This listing is offered in good faith, so there is no guarantee offered or implied.Please confirm running with the relevant tour operator.
And adhere, please, to Network Rail's photographic guidelines…..HERE
The tour schedule for August 2017.and beyond..can be found  at Railway Herald

On This Day in History.
September
??/09/1911
First Great Central Railway Class 8K 2-8-0 freight locomotive, No. 966, is turned out of its Gorton locomotive works, England. The class, designed by John G. Robinson, will exceed 650 in total and see overseas service during World War I.
01/09/1905  The Witham rail crash in England kills 11
04/09/1905  William Dean, Chief Mechanical Engineer of Great Western Railway of England 1877-1902 (b. 1840).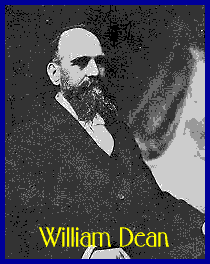 04/09/1941      Union Pacific Railroad take delivery of the first "Big Boy" steam locomotive.
By 1940, the National Defense Act encouraged railroads to develop faster, more powerful locomotives in preparation for wartime requirements. Union Pacific responded with the 4-8-8-4 Class 4000 Big Boy, a 132-foot long, 1.2 million-pound hulk. Because of its great length, the frame was articulated, or hinged, to allow it to negotiate curves. Its power was ideally suited to climb the 1.14 percent grade of the Wasatch Mountains. The last Big Boy made its final run in July 1959. There are seven Big Boys on public display in various cities around the country. They can be found in St. Louis, Missouri; Dallas, Texas; Omaha, Nebraska; Denver, Colorado; Scranton, Pennsylvania; Green Bay, Wisconsin; and Cheyenne, Wyoming.
07/09/1962
Last 'Cornishman' express ran over the Stratford-upon-Avon to Cheltenham route: this and other express trains were re-routed via the Birmingham – Gloucester line.
15/09/1830
The Liverpool and Manchester Railway opened.During the ceremony, William Huskisson MP, became the first person to be killed by a train.
17/09/1909
Beyer, Peacock and Company of Manchester, England, steam the first Garratt articulated steam locomotive built to the design of Herbert William Garratt, K Class No. K1 for the Tasmanian Government Railways' North East Dundas Tramway
17/09/1912  The Ditton Junction rail crash near Widnes in England kills 15.
19/09/1882
Oliver Bulleid, chief mechanical engineer of the Southern Railway (Great Britain) 1937-1948, born in New Zealand (d. 1970).
19/09/1906
14 die as a result of the Grantham rail accident on the Great Northern Railway (Great Britain) when a sleeping car train is derailed passing through Grantham railway station at excessive speed.
24/09/1917  The Bere Ferrers rail accident in England kills 10 New Zealand soldiers
25/09/1913
Herbert William Garratt, English steam locomotive builder and inventor of the Garratt locomotive type (b. 1864)
27/09/1825
The Stockton Darlington Railway opened. It was the first passenger rail service, the steam locomotive travelled at 10mph.
Opening of the Stockton & Darlington Railway. (Source: http://spartacus-educational.com/)
27/09/1919
September 27–October 6 – Railway workers in the United Kingdom stage a strike, called by the National Union of Railwaymen.
28/09/1928
Third class sleeping cars are introduced on those British railways providing such a service
28/09/1883
Formal opening of first electrified section of Giant's Causeway Tramway in Ireland, utilising hydroelectricity
Radstock to Frome Railway Project

Latest News from this group can be found HERE
Christian Wolmar… Railway Historian.

Forthcoming events:
Date/Time
Event
Friday, September 29 2017
7:45 pm – 9:45 pm
Fire and Steam, how the railways changed Britain
St Albans School, St Albans
Thursday, October 5 2017
1:00 pm – 6:00 pm
Chairing railway conference, RSA insurance
London Transport Museum, London
Saturday, October 21 2017
8:00 pm – 9:30 pm
Global Conquest, how the railways took over the world
Hedgerley Memorial Hall, Hedgerley Bucks
Thursday, October 26 2017
7:00 pm – 9:30 pm
Revolutionary Russia and the world's longest railway – with John Simpson and Christian Wolmar
royal geographic society, London
Saturday, November 4 2017
10:00 am – 5:00 pm
Railfuture conference
Curve theatre, Leicester
Tuesday, November 14 2017
9:30 am – 5:00 pm
Railway technology: solution or problem
Prague letnany centre, Prague
Friday, November 17 2017
6:30 pm – 8:00 pm
Railways and the Raj
Brendon Books, taunton
Friday, November 24 2017
7:30 pm – 9:15 pm
Railways and the Raj
Slough and Windsor Railway Society, Slough
Around the UK's Heritage Railways A – Z  "E"
WATTRAIN & APHTRO & NERHT News
Are you a heritage railway, or an individual with a real interest in preserving railway history, then this is the organization to join.
Read about its purpose and hopes...HERE 

Loco Shed No.11 is available in the section of "APHTRO Loco Shed" on this page
NERHT is a voluntary society founded in 1999 to help railway preservation in the former Soviet Union and the other ex-Communist countries in Central and Eastern Europe.
Access the latest Eastern Star newsletter: HERE
30742 Charters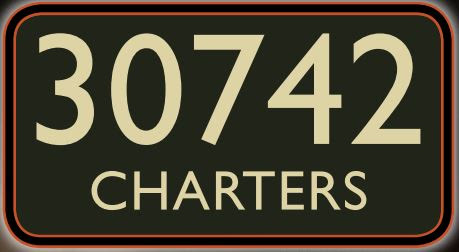 Latest News from Martin Creese….
Find 30742 Charters on Facebook at www.facebook.com/30742charters
Back Page.
An 1862 Beyer built for the South Eastern of Portugal Railway.(Hugh Cantlie Collection)