£35 million to be reinvested into the railway as Network Rail sells national logistics centre.(Network Rail)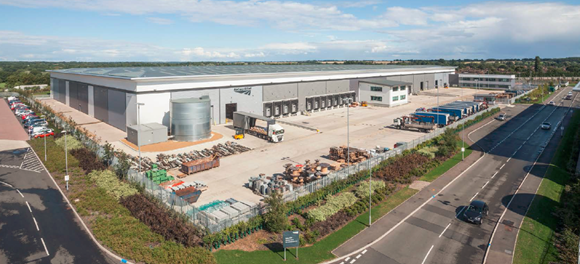 National Logistics Centre in Ryton, Coventry(Network Rail Image)
Network Rail has generated £35 million from the sale of its National Logistics Centre in Ryton, Coventry to the West Midlands Pension Fund, following a competitive sales process.
Funds generated from the sale will be reinvested into the railway to contribute to delivering the 
Railway Upgrade Plan
. As part of the sale agreement, the National Logistics Centre will be leased back to Network Rail with a 15-year term.
The sale follows external analysis which suggested introducing a new inventory and order system, meaning the site will eventually no longer be needed by Network Rail.
David Biggs, Managing Director of Network Rail Property, said:
"Network Rail has decided to raise funds from asset disposals to support our ongoing rail enhancement programme.

"Investment is crucial to improving the railway in Britain. Improvements lead to longer, faster more frequent trains; a better, more reliable infrastructure; and better facilities for passengers, especially at stations.

"The sale of the National Logistics Centre in Ryton is part of this plan to build a bigger, better and more reliable railway which benefits all rail users, and delivers the best value for money for taxpayers."