Station worker returns for final episode of popular behind the scenes documentary at his "mansion".(Network Rail)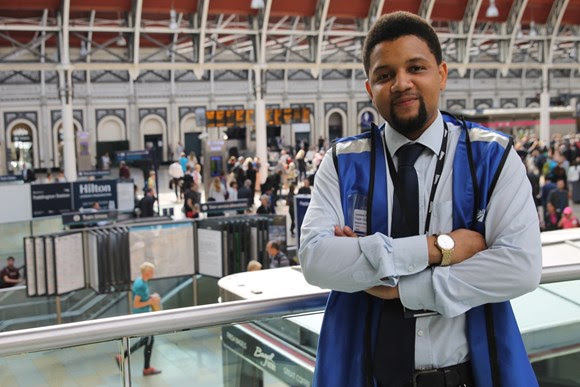 Frank Granger at London Paddington.(Network Rail Image)
A  Network Rail worker who fondly refers to London Paddington Station as his "mansion" will return in the final episode of popular behind the scenes documentary Paddington Station 24/7.
Frank Granger, customer service assistant at Paddington station, attracted many admirers after he featured in the first episode of the series as he was in charge of Brunel's iconic station on the evening of a terrorist attack in the capital.
He returns in the final episode as he works the night shift and deals with late night revellers following reports of inappropriate behaviour by some passengers on trains arriving into London Paddington.
The eight-part series has been a huge hit with viewers with more than 10 million tuning in for the first seven episodes which have featured railway workers on the Great Western Mainline as they deal with the biggest modernisation of the line for generations, major incidents including terror attacks, which caused disruption on the railway as well as the day-today challenge of running one of the UK's busiest stations.
Speaking about the challenges of working at one of London's busiest stations, Frank said:
"It's not an easy task to keep the station moving but the series shows just how hard everyone works. Every day is different but the station team here should be proud of their efforts.

"Our priority is to keep passengers safe as they pass through the station and we work with everyone on the railway to do that.

 "I am passionate about protecting passengers and my mansion (London Paddington). I hope people that watched the documentary get a better understanding of what Network Rail does and the range of challenges that the team at the station faces."
The final episode of Paddington Station 24/7 will be aired on Monday, 30 October on Channel 5 at 9pm.