New bridge over canal in Burnley.(Network Rail)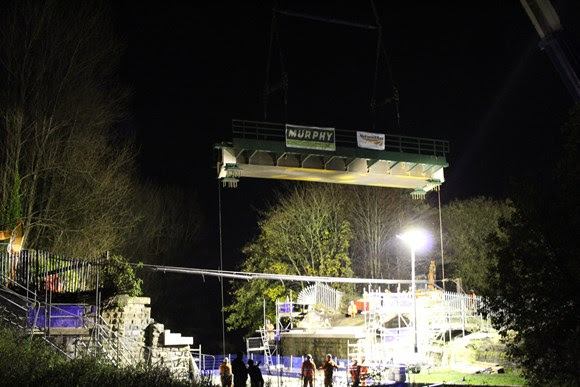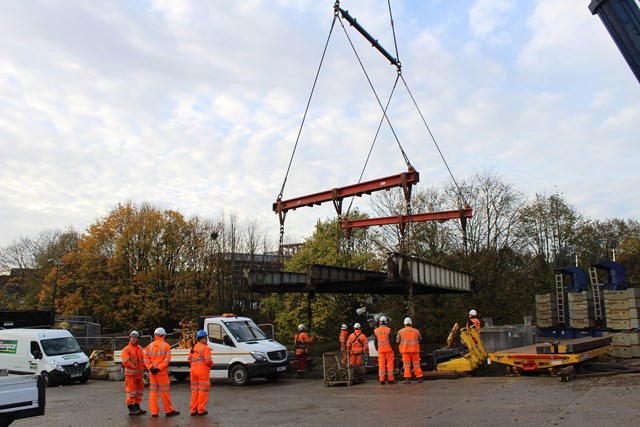 Burnley canal bridge ..(Network Rail Images)
A worn-out railway bridge over a canal in Burnley was replaced last weekend (Saturday 11 and Sunday 12 November) by Network Rail engineers as part of the Great north Rail Project.
The rotten and rusted old bridge next to Burnley Barracks was craned out before a 80-tonne new one was lifted in using a 1,000-tonne crane.
Twenty-five Team Orange workers grafted round the clock to get the job done.
The task include installing a temporary pontoon across the Leeds-Liverpool Canal to catch falling debris as the old structure, approaching 100 years old, was removed.
The £1.4m job was done by IP in partnership with contractors Murphy and Story on behalf of Team LNW, Backbone of Britain.
Chris Atkins, scheme project manager, said: 
"This work was excellently planned and excellently delivered. Well done, everyone involved.

"Replacing this bridge is a must-do job that is essential for the continued safe running of the railway for customers in Burnley."
Fifty metres of new bi-directional track was laid across the new bridge, which is a bi-directional, lesser-used branch line.