Network Rail brightens up Leeds station with vibrant new art work.(Network Rail)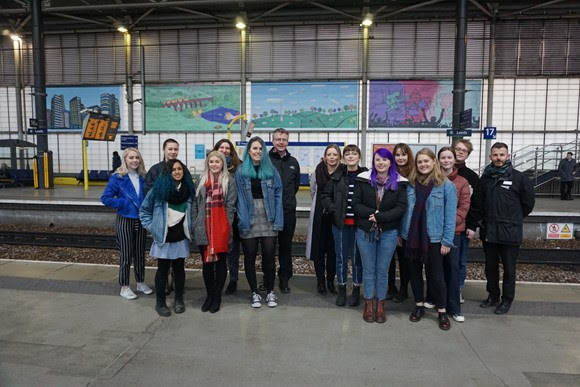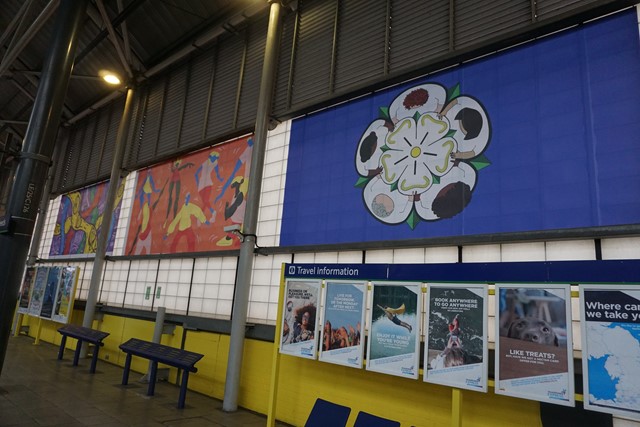 Network Rail brightens up Leeds station with vibrant new art work.(Network Rail Images)
Network Rail has installed 12 new pieces of original art at Leeds station to improve the experience of passengers travelling through it and create a more colourful and vibrant environment.
The pieces, which have been installed on platform 16, were designed by students at Leeds Arts University and highlight the best that Yorkshire has to offer.
The station is used by almost 30 million passengers a year and the new art work will provide a warm welcome to anyone visiting the city for the first time, as well as bringing a smile to the face of those who use the station on a daily basis.
Chris Gee, Head of Operations at Network Rail, said:
"We're delighted to have worked with local students to produce the fantastic art work which is on display. The pieces really brighten up the station and will create exactly the type of warm welcome we want people to feel when they visit Leeds.

"The paintings convey a genuine sense of community spirit and Yorkshire pride which is so strong across the area. It has also given the students a very public forum to showcase their work. The platform is now welcoming, bright and colourful – everything that we set out to achieve at the start of the project. I'd like to thank everyone who has been involved."
Briony Caswell, first year BA (Hons) Animation student at Leeds Arts University, said:
"I was absolutely delighted that my design was chosen to be displayed at the station as it's a great opportunity to have my work on show to so many people. My parents are really proud and have visited the station to see it."