Shotts line closure gives platform for key electrification work.(Network Rail)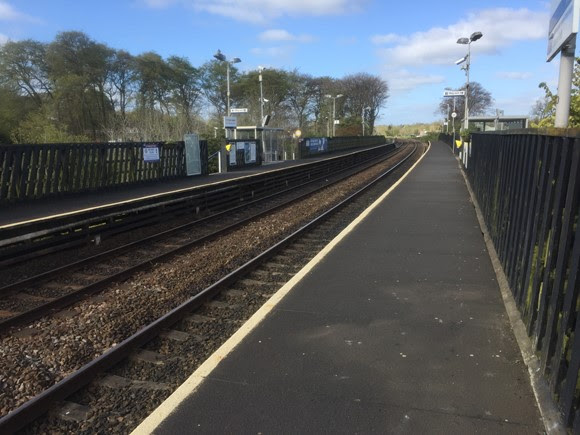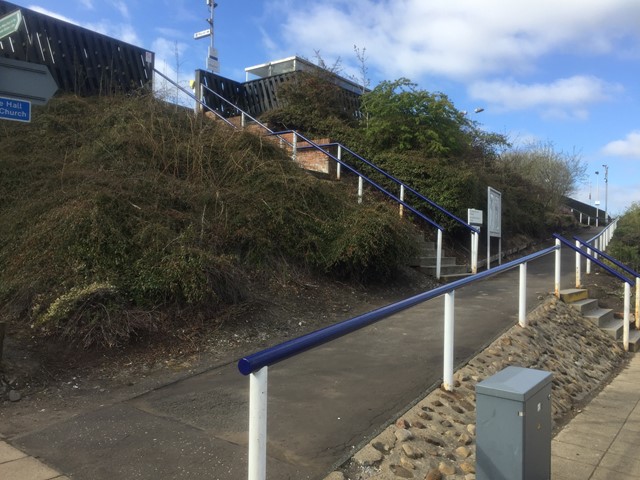 Livingston South..platform & access ramp and stair case.(Network Rail Images)
Livingston South station will undergo a £3.5m transformation when the Edinburgh Waverley-Glasgow Central line closes for 10 days this Easter as part of a £160m project to electrify the route.
From 
Thursday, March 29
, to 
Monday, April 9
, no trains will run on the line via Shotts while Network Rail engineers work to widen and extend both platforms at Livingston South.
As well as work to the platforms, the redevelopment will see the construction of lifts on both sides of the station to deliver step-free access, installation of new staircases and the re-alignment of existing ramps.
Improvements to lighting and CCTV and enhancements to customer information systems, ticket machines, validators and waiting shelters will also be delivered at the West Lothian station.
The work is a key part of the Scottish government-funded investment to upgrade and electrify the line to improve reliability and enable the introduction of longer, faster trains on the route by March 2019.
A bus replacement service will be in operation serving all stations on the route.
A range of additional work as part of the wider electrification programme will also be progressed during the 10 day line closure.
This will include connecting new overhead power lines on the Shotts line to the existing electrified railway at Midcalder Junction and installing concrete foundations and masts for further phases of the electrification project.
Brian Mallon, Network Rail programme manager for the project, said:
"Redeveloping Livingston South station is vital to the successful completion of the electrification project and the introduction of new faster, longer trains.

"We know that closing the line is never a popular choice for passengers and it's a decision that has not been taken lightly. We explored other ways to deliver the work required with the priority being to minimise disruption for passengers. The ten day closure is the best option to safely and efficiently deliver the work required.

"We have worked with industry partners to plan the work and have timed the closure for a period where passenger numbers are lower than normal and where people have more opportunities to flex their journey. We will continue to work closely with ScotRail and other train operators to ensure passengers can get to where they need to be and disruption is kept to a minimum."
The closure has been carefully planned for the school holiday period, when passenger numbers are lower and some passengers may be able to be more flexible with their travel plans.
Passengers wishing to travel on these dates are being advised to allow longer time for journeys on replacement bus services. Those who wish to remain on the train are advised to use Livingston North on the Glasgow Queen Street line.
Information and updates on the project are available via twitter @ShottsLineElec
Notes:
No services will operate on the Edinburgh Waverley to Glasgow Central via Shotts route for a 10 day period over Easter. Busses will replace trains during this time. The line will be closed after the last service on the evening of Thursday, March 29. It will reopen for normal service on Monday, April 9.
Work will be delivered from the track to demolish platform 1 and reconstruct using a modular platform construction system. This will then be repeated on Platform 2
Platforms will be widened from 1.8m to 3m to create a safe station environment for the operation of electrified services.
Platform 1 (eastbound) will be extended 28m on the west side. Platform 2 (westbound) will be extended 28m split between the east and west sides. Both platforms will be circa 147m in length and extension will enable introduction of new longer trains that will operate on the route from 2019
A range of additional work as part of the wider electrification programme will be progressed during the 10 day line closure. This includes tie-in of new overhead line electrification (OHLE) system on the Shotts line with existing OHLE at Midcalder Junction.