Top tip for Cheltenham Festival travellers: check before you travel to avoid a long face.(Network Rail)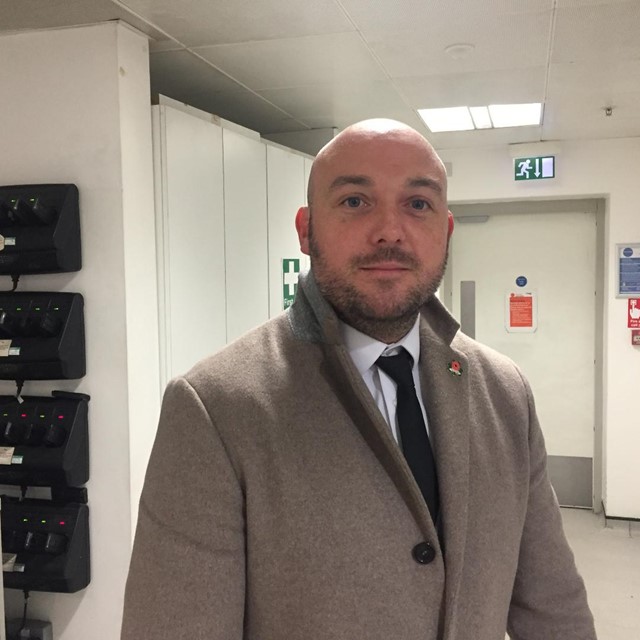 Birmingham New Street Station, & Patrick Power,Station Manager.(Network Rail Images)
Cheltenham Festival passengers using Birmingham New Street are being urged to get their race day off to a winning start by checking before they travel.
Station manager Paddy Power is encouraging everyone travelling to Cheltenham Festival to stay ahead of the pack and plan their journeys – to avoid a fall at the first hurdle.
With up to four services an hour direct to Cheltenham, punters shouldn't have to wait 'furlong' for a train but there are likely to be queues to board trains at busy times.
Paddy Power, Network Rail's station manager at Birmingham New Street, said:
"Catching the train to Cheltenham is a safe bet but passengers can increase the odds of a successful journey by allowing more time to catch their train and to check before they travel.

"There will be extra stewards in the station to help passengers and as always, to avoid a long face, be sure to check for the latest form on the railway with National Rail Enquiries."
To help make travel an unbridled success, the station team has been planning for weeks to be ready for the extra passengers who use the station during the famous race meet.
A queuing system (not including fences, hedges or water jumps) may be in use to stop unhelpful jockeying for position. Extra staff will be on hand to help throughout the week.
To not be caught on the hoof, check www.nationalrail.co.uk for the latest travel information.