Breich Station closure is platform for £2.4m redevelopment.(Network Rail)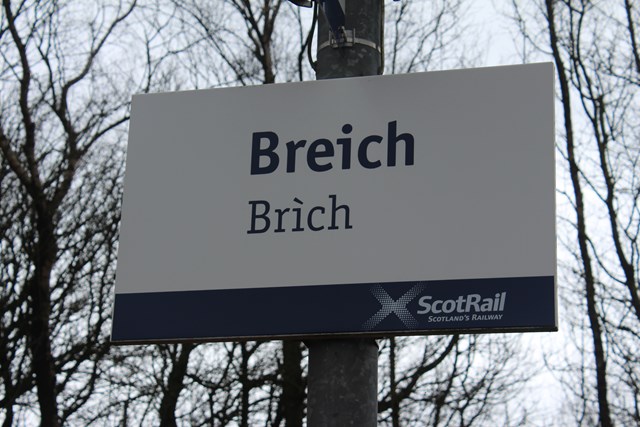 Breich Station.(Network Rail Images)
Breich station will close for 12 weeks from Saturday 23 June as part of the work to electrify the Shotts line between Edinburgh and Glasgow Central.
The West Lothian station will undergo a £2.4m redevelopment to ensure that the platform lengths and heights are compliant with the electrified railway environment and suitable for the new longer electric trains that will be introduced on the route.
As well as work to the platforms, the redevelopment will see the creation of a new ramped footpath to the Edinburgh bound platform on the north side of the station with the embankments and access ramp on the south side being re-profiled to make it easier for customers to get in and out of the station.
Improvements to lighting and CCTV and enhancements to customer information systems, ticket machines, validators and waiting shelters will also be delivered at the station with work set to complete by the end of October.
The station redevelopment is part of a £160m Scottish government-funded investment to upgrade and electrify the line to improve reliability and enable the introduction of electric trains on the route by March 2019.
Brian Mallon, Network Rail programme manager for the Shotts Line Electrification project, said:
"We know that closings stations is never a popular choice for passengers but in this case, it is the most efficient way to deliver the work while trains continue to operate on the line and carry passengers to and from the nearby stations.

"Redeveloping Breich station is part of a wider programme of station upgrades on the route being delivered during the electrification project to enable the introduction of new faster, longer trains.

"It is important that we have stations that are safe and compliant in the newly electrified railway environment but also that provide a better overall experience for passengers using the railway.

"We appreciate the cooperation of the local community and thank them for their patience as we deliver this investment to upgrade the railway."