On Shed- June 2018 Edition
" Preserving the steam locomotive legacy.. and more..on film"
Now features at  Wonderful World of Trains & Planes, Birmingham
FRONT PAGE
Stormy Day on The Moors.(C)Robin Coombes.
Welcome…and news
Editor's Selection:An Open Invitation to SMJ members..
100 Trains….the journey so far….
Steam Tube Photographic File
Steam Tube Video Vault
Steam Tube Blogs. 
Tornado…The Story so far…
New & ReBuild News.
B & O Railroad Museum TV
Mainline Steam Schedule
On This Day in History.
Radstock to Frome Railway Project
Christian Wolmar… Railway Historian.
Around the UK's Heritage Railways A – Z "M"
WATTRAIN & APHTRO & NERHT News
30742 Charters
Back Page.
Welcome…and news
A warm welcome to this June 2018 edition of  "On Shed", Steam Tube's monthly online magazine review of the month past…
Regular readers will be aware of the images toward the end of the newsletter relating to some international railway groups.
Of these WATTRAIN is foremost, with the stated aim  "to form a world-wide organisation to promote the interests of the owners and operators of heritage and tourist trains and trams". International conferences have been arranged..the inaugural conference (at the NRM York)coincided with the arrival of the repatriated A4s for the Big 6 celebrations at the NRM.
The next congress is to be held in Frisco,Texas,US (31st October – 3rd November 2018), and will address the theme:  "How to Address the Challenges to Human Resources for Tomorrow."
Staffing (Recruitment & Training):Environment (Safeguarding Future Use of Traditional Fuels:
Litigation:Protection of Historic Collections and Insurance) will be covered in the sessions by experienced railway preservationists.
(You can keep up to date with the shared values and ambitions of WATTRAIN by visiting www.wattrain.net)
The issue relating to future staffing was a subject that came up in a discussion Rail Tube recently had with Ian Prosser, HM Chief Inspector of Railways. He referred to the challenge of "the succession issue", that is, training to ensure that when the current older generation with its skills is no longer here or available, there will be sufficient "replacements" to keep heritage lines and locomotives rolling for the benefit of all who visit the over 200 locations in the UK.
Perhaps you are a keen follower of preservation and heritage railways, and mainline steam. Is there a way you could give of your services to your local heritage railway.. or take up some form of engineering skill to safeguard the future of these iconic vehicles? Please give it serious thought!
Meanwhile..on with this month's edition of "On Shed". As always, thanks are due to those who make contributions to the newsletter..
Peter S Lewis(On Shed – Editor)
Editor's Selection: An Open Invitation to SMJ members..
Dear SMJ member
Below is an email from Chris which I thought some of you might be interested in. I hope some of you can attend and, naturally take photos for the site. Andy Thompson.
"I have been attempting to advise SMJ Society members of an event which may be of interest via the info@smj.info however it keeps bouncing back. In desperation I googled your name and came across this personal mail address from an advertising leaflet dating back to 2010. I do hope I have the correct Andy Thompson, please disregard if I am in error.

As part of the National Heritage Open Days Festival 2018, Roade Local History Society is staging an exhibition to mark the 180th anniversary of completion of 'Roade Cutting', the final hurdle to be overcome prior to the opening of the London to Birmingham Railway in 1838.

The centrepiece of the exhibition will be a representative scale model of the cutting, incorporating many of the distinctive features of this historic engineering achievement. It will be complimented with details of its construction and evolution, the social and economic impacts which the railway brought to the area, and include details of notable incidents which have occurred over the period. Included also is a representation of the SMJ line passing to the south of the excavation.

The model has been constructed by society members, ably assisted by a number of local residents with specific technical and artistic talents. In addition, and of much greater significance, has been the active and enthusiastic involvement of the teaching staff and students of the Elizabeth Woodville Schools, at Roade and Deanshanger. RLHS recognises that without the help and assistance of these two educational establishments, the aspirations of the society would not have been achievable.

When the cutting it was compared to the many other features on the new railway prior its opening in 1838, it was described as – 'astonishing the Directors and Proprietors of the London and Birmingham Railway as much as any other part of the line, and it must be seen to enable any person to form an adequate idea of its character'.

Travellers' guides of the period were also awed by the achievements of the early railway pioneers, Wyld's publication enthused – 'Proceeding by this village we pass beneath a handsome brick bridge which marks the commencement of a long deep cutting. This is the first specimen of rocky cutting which has occurred, and which, therefore, excites our admiration on beholding it. The blue limestone rocks which frown upon us as we proceed, appear to have been rent asunder by some mighty convulsion of nature. The bridge, which crosses the line at the termination of this rocky trench, is much admired for its spacious span and elegant lines of masonry'.
The Exhibition is being held at Roade Village Hall, Bailey Brooks Road, NN7 2LS
Over the weekend of Saturday & Sunday 8th/9th September
Opening times –
Saturday – 12 noon -18.00
Sunday – 10:00 – 15:00
Exhibition Admission – FREE
Ample Parking
Disabled access and facilities
I have been asked by the committee of RLHS to advise the SMJ Society, amongst others, of this event and invite its members to attend. Should the Society or any of its members wish to actively participate by means of a promotional stand or otherwise we would be pleased to accommodate. One element we are keen to include is a display of Railwayana, Memorabilia and Ephemera, ideally with a local relevance.
I would be grateful if on my behalf you would share this with the membership. Further details of the event will be available shortly, however, should you or any individual have any questions in the interim I am contactable at the mail address above. Please note that this address differs from the one held by the Society. Alternatively, updates will be posted on the Roade Local History Society website. www.roadelocalhistorysociety.org.uk
Thank you for your patience, this is quite a long-winded mail!!
I have included images of our model which is nearing completion.
Yours Sincerely
Chris Hillyard RVM
On behalf of Roade Local History Society."
Visit The SMJ Society  HERE
100 Trains….the journey so far….
One epic, and collaborative, voyage. 40 individual train trips.
(Iain McGeachin  ..https://kiltedwalker.com/rtwbytrain/)
Steam Tube Photographic File
"Journey's End" & "Street Running."(C) Robin Coombes
Steam Tube Video Vault
Manufactured under Stalin and Khrushchev, the trains can be seen up close, revealing the unique custom-made details, such as stars decorating the front side of the steam locomotives.
The video shows that, despite the time that has passed since the trains were left there to rust, their heavy-built core remained essentially unchanged. The somewhat haunting video offers a glimpse of the interiors of the driver's cab and detailed views of various operating accessories.

A few short photo and video excursions in eastern Austria between Vienna and Salzburg, mainly regular freight and passenger traffic, plus high-speed steamer 18 201 special, MY 1155 NOHAB GM diesel special and steam on the Wiener Prater miniature railway.(Ronik24 on YouTube)
Cotswold Festival of Steam Double Header, 7820 Dinmore Manor and 6023 King Edward II, 26th May 2018.(Dave Wadley)
Gloucester & Warwickshire Railway, Cotswold Festival of Steam, 26th/28th May 2018.. including No.6023 "King Edward II",USATC S160-class 2-8-0 No.5197 and BR 'Britannia'-class 4-6-2 No.70013 "Oliver Cromwell".(Dave Wadley)
Steam Tube Blogs. 
Top of the Spots – Old Railway Photos.(railwayblogger)
Over the years I have taken many British railway photos. I'd like to share a selection of railway photos which mean something special to me. It might be the locomotives, rolling stock or location that is important.  I hope you enjoy my 'Top of the Spots'.
Tornado…The Story so far…
Saturday 2nd June – 'The Yorkshire Pullman' – Belmond British Pullman luxury train from London to York and Scarborough – bookings through UK Railtours
Saturday 21st July – 'The Talisman' – London to Durham (Option: Beamish) and Newcastle. Return journey with Deltic diesel locomotive D9009 Alycidon  – bookings through UK Railtours
Saturday 28th and Sunday 29th July – 10th Anniversary Party – Darlington
Wednesday 1st August – 'The Mad Hatter' – 10th anniversary train – Darlington, York and Wakefield to Chester  – bookings through UK Railtours
Saturday 11th August – 'The Settle & Carlisle Golden Tour I' – Bristol to Appleby via Carlisle – Pathfinder Tours
Wednesday 15th August – 'The Settle & Carlisle Golden Tour II' – Didcot to Appleby, return via Carlisle – Pathfinder Tours
Saturday 18th August – 'The Bard of Avon' – Manchester Piccadilly to Stratford-upon-Avon – bookings through UK Railtours
Saturday 13th October – A1/P2 Convention – Darlington
The Trust respectfully requests that anyone wanting to see Tornado follows the rules of the railway and only goes where permitted.
New & ReBuild News.
(Click on Image!)
B & O Railroad Museum TV
Each month the B&O TV Network, starring actor Michael Gross, spotlights a moment in B&O Railroad history. Take a journey into the past and view one or all of these episodes posted on YouTube.
Mainline Steam Schedule
This listing is offered in good faith, so there is no guarantee offered or implied.Please confirm running with the relevant tour operator.
And adhere, please, to Network Rail's photographic guidelines…..HERE
The tour schedule for June 2018…and beyond…can be found  at Railway Herald

On This Day in History.
June
??/06/1909        George Whale retires as Chief Mechanical Engineer of the London and North Western Railway; he is succeeded by Charles Bowen-Cooke.
–/06/1931        The County Donegal Railways Joint Committee in Ireland (3 ft (914 mm) gauge) introduces the first diesel engined railcar to enter regular passenger service in the British Isles
02/06/1944       Soham disaster..exploding munitions wagon http://britainfromtherails.bradtguides.com/category/rail-history/
03/06/56           British Rail abolishes Third Class coaches on trains
04/06/1906       Francis Webb, Chief Mechanical Engineer of the London and North Western Railway (b. 1836).
05/06/1883       The first Express d'Orient is operated between Paris and Wien.
06/06/32          "The "Cheltenham Flyer" with 5006 Treganna Castle (Driver Ruddock and Fireman Thorp) in charge,  reaches record average speed of 81.6 mph over 77 miles between Swindon and Paddington.
07/06/1924        London, Midland and Scottish Railway opens the luxury Gleneagles Hotel in Scotland
10/06/1931       The German rail zeppelin (Schienenzeppelin), an experimental propeller driven railcar, sets up a new world railway speed record of 230 km/h on its way from Hamburg to Berlin which was not surpassed by any other train for 24 years.
18/06/1914        The Carrbridge rail crash in Scotland kills 5 people
20/06/1947       Devon Belle Pullman train with observation car introduced
21/06/1880       Josiah Stamp, Chairman of the London, Midland and Scottish Railway 1926-41  22/06/1907        Opening of the Charing Cross, Euston & Hampstead Railway in London, a deep tube railway which now forms part of the London Underground's Northern line.
27/06/00          Central Railway("Tuppenny Tube")opens from Shepherds Bush in west London to the Bank The Official opening of the Central London Railway, core of the Central Line of the London Underground, means this is the third deep-level electrified "tube" railway in the city
27/06/1933       First Stanier design LMS 4-6-2 (6200 Princess Royal) introduced.
29/06/1927       Great Western Railway (England) takes delivery of its first 'King' Class 4-6-0 express passenger steam locomotive from its Swindon Works, No. 6000 King George V
28/06/57          British Rail announces a £16.5 million loss in 1956
29/06/1937       6220 Coronation Scot reaches 114 mph between Whitmore and Crewe.
30/06/1906       24 passengers and 4 railwaymen die as the result of the Salisbury rail crash on the London and South Western Railway of England when an express train passes through Salisbury railway station at excessive speed.
30/06/1911       First Great Western Railway 4300 Class 2-6-0 locomotive is turned out of its Swindon Works, England. The class, designed by George Jackson Churchward, will comprise 342 members and see overseas service during World War I
Radstock to Frome Railway Project
Christian Wolmar… Railway Historian.
Christian Wolmar is a regular speaker at conferences, meetings and seminars both in the UK and abroad on transport and, specifically, rail matters. He often speaks at conferences on the latest development in the rail and transport industries and gives lectures on all his rail history books
Christian gives around 30 talks per year and has spoken all around the country, as well as in Belgium, Netherlands, Germany, Denmark, France, the United States and Australia where he has twice been invited to provide his expertise. He has given two lectures at the Royal Geographic Society.
New event: British Library: Jaipur Literature Festival. Saturday 9th June 2018 at noon.
Railways and the Raj:Christian Wolmar, Monisha Rajesh and Shashi Tharoor in conversation with Pragya Tiwari
Around the UK's Heritage Railways A – Z "M"  "M" Here
WATTRAIN & APHTRO & NERHT News
30742 Charters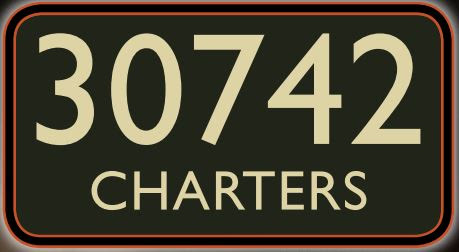 Back Page.
A4 Flyer.(C)Robin Coombes