Milestone on Karower Cross.(Deutsche Bahn)
Two new bridges for suburban and long-distance train • S8 runs from July 23 S2 from 17 August

(19 July, Berlin 2018) The German railway has set another milestone in its construction site Berlin North Cross Karow. Yesterday two railway bridges have been moved to its intended location. From 17 August, the train can drive again. Another bridge for the mainline will follow in the next week.

The two crossing structures on the Berlin outer ring and the connecting web Stettiner / outer ring towards Rostock each consist of two Hälfen each carrying two tracks for the S- and the remote web. Each bridge part weighs around 3,000 tons. The giants were pushed by hydraulic force inched into the resulting after the demolition of the old bridge gaps. In order to disrupt the train traffic as little as possible, a bridge part was only made on the spot. The three others came close and were / are moved now.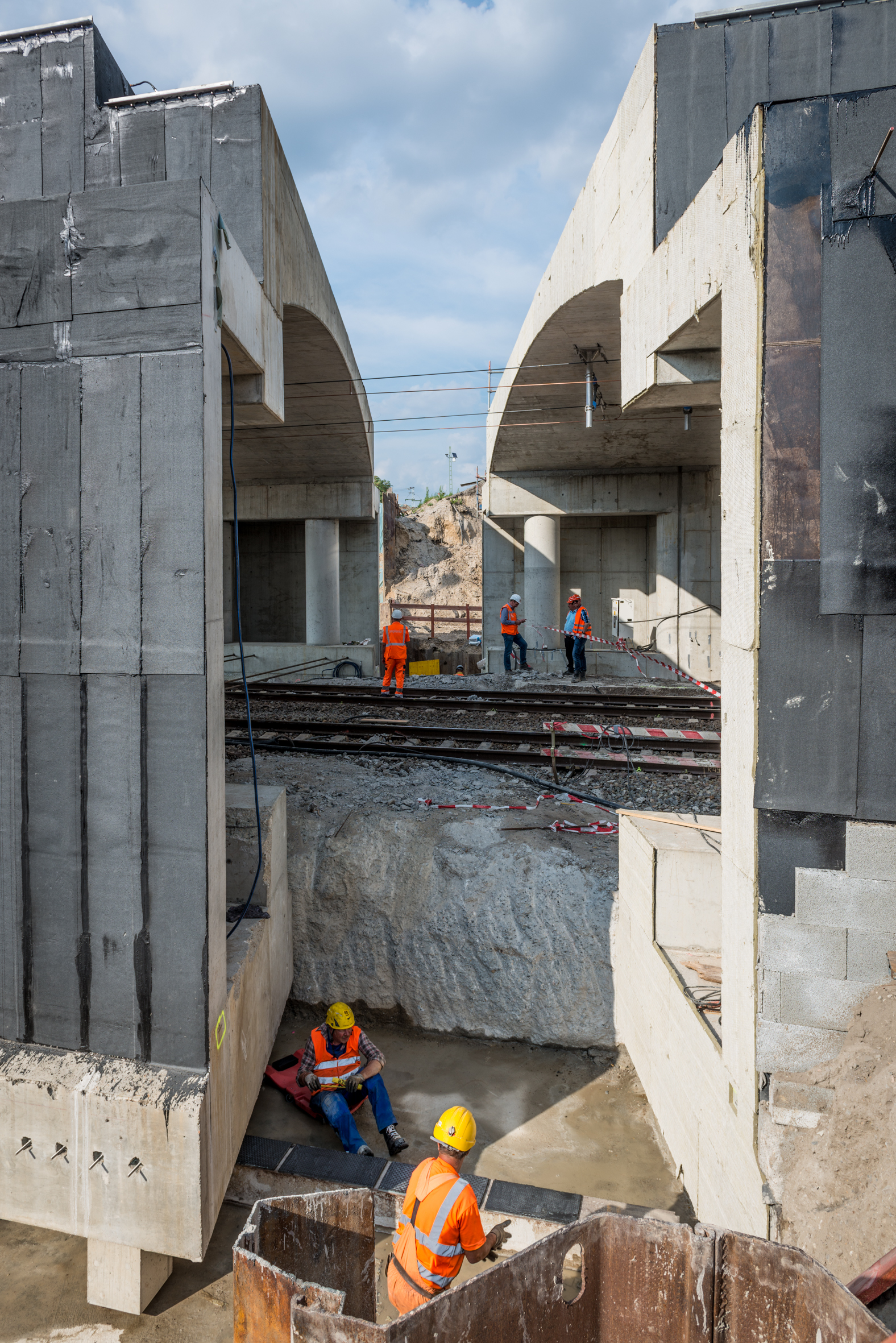 Shortly before closing the gap.(Deutsche Bahn Image)
Tracks and signals are still rebuilding in the coming weeks. The two S-Bahn tracks have about five feet are raised to the level of the new buildings.
The period of prohibition is still in use until July 23 for the construction of a noise barrier between Blankenburg and Karower cross. Then the S8 again.
Information for development:
https://bauprojekte.deutschebahn.com/p/berlin-gesundbrunnen-bernau