Service disruption on South Western Railway services due to RMT strikes on Tuesday 31 July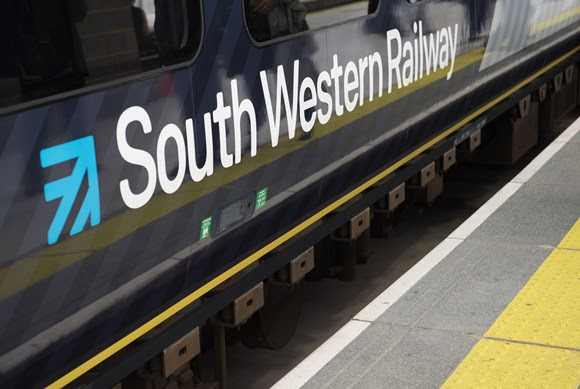 (SWR Image)
Around two thirds of normal services to be provided, despite RMT industrial action
Amended timetables and alternative travel arrangements, including bus replacement services and ticket acceptance from other networks, published on South Western Railway website
Passengers are strongly advised to check their journey before they travel
South Western Railway has been working hard to minimise the impact of 
tomorrow's
 RMT strike on customers. The service plan is a repeat of last Thursday 26 July, the first of the RMT strike days. In addition, bus replacement services and ticket acceptance on other rail and bus networks will be provided, and we will provide additional rail services if and when possible.
Full details of services, including alternative travel arrangements, can be found on our website: https://www.southwesternrailway.com/plan-my-journey/rmt-industrial-action
Passengers can also check their journey on our website or at www.nationalrail.co.uk.
Commenting on the strike, a South Western Railway spokesperson said:
"We thank customers for their ongoing patience as the RMT continues with its frustrating industrial action. Despite this action, thanks  to the hard work and commitment of those employees who are keeping our service moving, we expect to deliver around two thirds of our services during tomorrow's strikes.

"We continue to call on the RMT to consider passengers and return to talks, especially seeing as they have already agreed to proposals similar to ours with another train operator, Greater Anglia.

"We are sorry for the ongoing disruption they are inflicting on passengers and will do everything we can to make journeys as smooth as possible during tomorrow's strike."
The RMT have further strikes planned during the Summer:
Saturday 4th August

Saturday 11th August

Saturday 18th August

Friday 31st August – Saturday 1st September

 (48 hour strike)
Timetables for these strikes will be published on our website when they are finalised.