Construction progress at the Berlin Hauptbahnhof(Deutsche Bahn)
As of August 22: Am Europaplatz no public parking • Changed taxi drop relocated • bicycle and disabled parking spaces

(Berlin, July 20, 2018) on the Europe Square at the Berlin Hauptbahnhof is tight on Wednesday: The tunnel for the currently largest project of Deutsche Bahn in the capital requires at Europaplatz a large pit, which leaves no room for private vehicles through 2022 , The taxi parking spaces are, as well as the bicycle, laid. The disabled parking spaces are now on the south side of the station.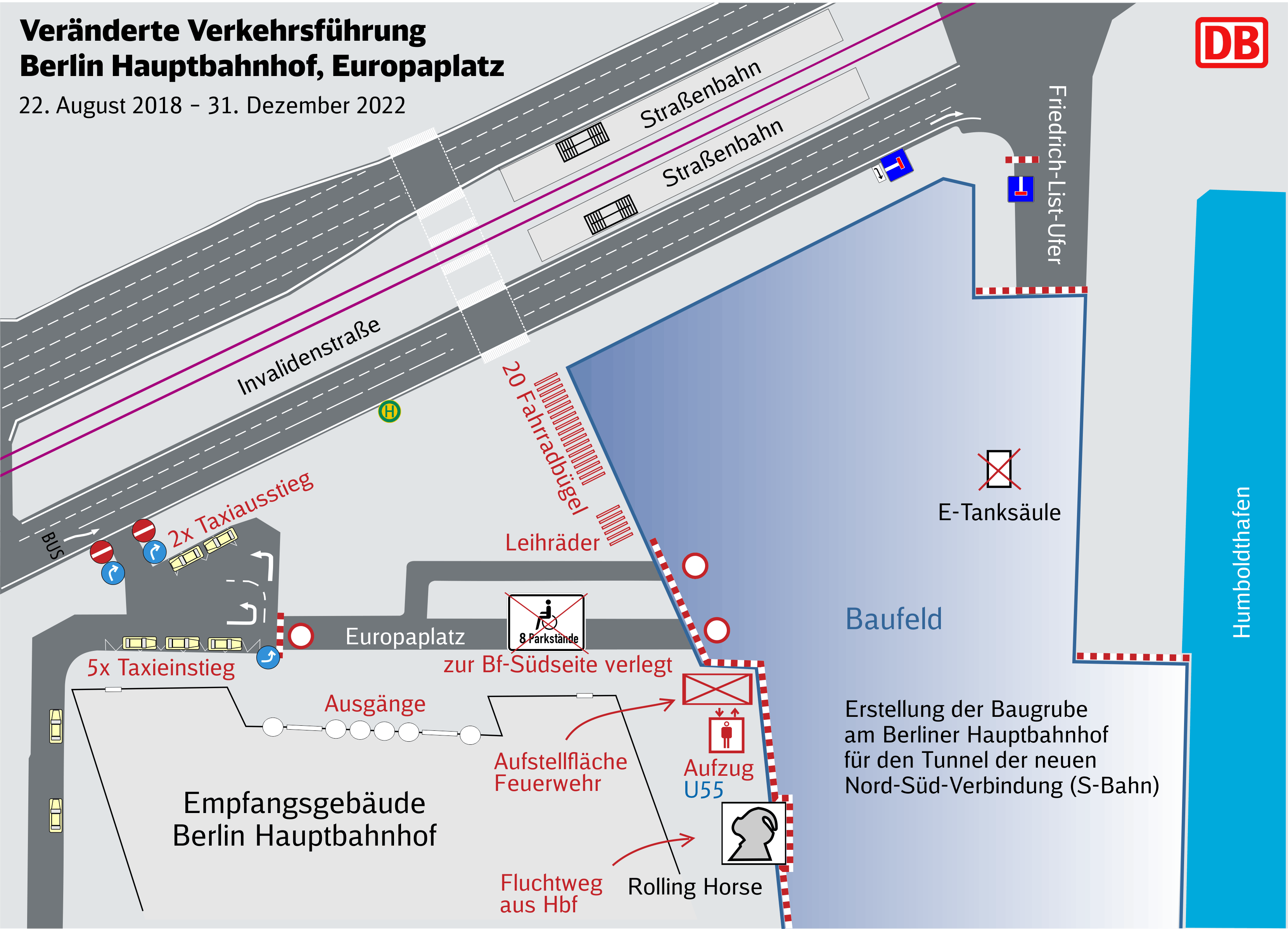 (Deutsche Bahn Image)
Berlin Central Station in a watertight excavation of tunnels for the first section of a new urban railway line will be built, ranging from the stations West Harbor / Wedding on the northern ring to the central station. The plan is to extend the distance over Potsdamer Platz to the south cross. 2020, stop at a temporary platform at the central station of the first S-rail train. Travelers from the northern districts of Berlin come faster and more convenient to main train station in the capital.
Further information: https://bauprojekte.deutschebahn.com/p/berlin-s21