On Shed – September 2018 Edition
" Preserving the steam locomotive legacy.. and more..on film"
Now features at  Wonderful World of Trains & Planes, Birmingham
FRONT PAGE
Lancashire and Yorkshire.(C) Robin Coombes
..or..One.Horse.Power. (PSL)
Welcome…and news
Editor's Selection 1. V499 Project Progress Report
Editor's Selection: 2  Claud Hamilton Locomotive Group Update.
100 Trains….the journey so far….
Steam Tube Photographic File
Steam Tube Video Vault
Steam Tube Blogs. 
Tornado…The Story so far…
New & ReBuild News.
B & O Railroad Museum TV
Mainline Steam Schedule
On This Day in History.
Radstock to Frome Railway Project
Christian Wolmar… Railway Historian.
Around the UK's Heritage Railways A – Z "N"
WATTRAIN & APHTRO & NERHT News
30742 Charters
Back Page.
Welcome…and news
A warm welcome to this month's edition of "On Shed".
In this month's edition we get a report on the progress in the V499 Project "down-under", and what has been happening with the Claud Hamilton Project. Read here via the links..
To see how the other featured projects are progressing, clicking on the image should link through to the latest information on that particular project.
What other features would you like to see?
So much to do..so little time to do it!!
Thank you for your ongoing support!!
Peter S Lewis (Editor)
Editor's Selection:1. V499 Project-Smokebox Build Update.

Editor's Selection: 2  Claud Hamilton Locomotive Group 
See the latest news via "New Build Steam" HERE
The image the Group aims to recreate: 8783 at Hadfield in 1934, heading a rake of teak coaches. Copyright R Tilley Collection, used by permission.
One epic, and collaborative, voyage. 40 individual train trips.
(Iain McGeachin  ..https://kiltedwalker.com/rtwbytrain/)
Steam Tube Photographic File
All images above Courtesy: Robin Coombes
Steam Tube Video Vault.

(Clive Town)

Threlkeld Quarry Museum 2018 Steam Gala.(Clive Town)
Steam Tube Blogs.
Engines Must Not Enter…(railwayblogger)
When I was a boy I saw a BBC program featuring railwaymen called Engines Must Not Enter The Potato Sidings. It was broadcast in November 1969.  As far as I know it is never been broadcast since or been available as a DVD from the BBC. This is possibly because it was shot in black and white. However it is possible to view by clicking on the link to the BBC  HERE
See this blog..and more HERE
Tornado…The Story so far…
Saturday 8th September – Birmingham to Plymouth
Saturday 15th September – An East Coast Railtour to Durham and Newcastle
Saturday 29th September – East Midland and North Staffs to Holyhead and return
Sunday 7th October – Yorkshire to Edinburgh
Saturday 13th October – A1/P2 Convention – Darlington
The Trust respectfully requests that anyone wanting to see Tornado follows the rules of the railway and only goes where permitted.
New & ReBuild News.
(Click on Image!)
B & O Railroad Museum TV
Each month the B&O TV Network, starring actor Michael Gross, spotlights a moment in B&O Railroad history. Take a journey into the past and view one or all of these episodes posted on YouTube.
Mainline Steam Schedule
This listing is offered in good faith, so there is no guarantee offered or implied.Please confirm running with the relevant tour operator.
And adhere, please, to Network Rail's photographic guidelines…..HERE
The tour schedule for September 2018…and beyond…can be found  at Railway Herald

On This Day in History.
 ??/09/1911
First Great Central Railway Class 8K 2-8-0 freight locomotive, No. 966, is turned out of its Gorton locomotive works, England. The class, designed by John G. Robinson, will exceed 650 in total and see overseas service during World War I.
01/09/1905
The Witham rail crash in England kills 11
04/09/1905
William Dean, Chief Mechanical Engineer of Great Western Railway of England 1877-1902 (b.1840)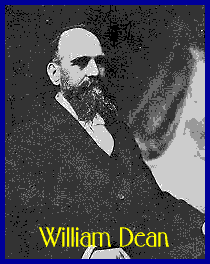 04/09/1941
Union Pacific Railroad take delivery of the first "Big Boy" steam locomotive.
By 1940, the National Defense Act encouraged railroads to develop faster, more powerful locomotives in preparation for wartime requirements. Union Pacific responded with the 4-8-8-4 Class 4000 Big Boy, a 132-foot long, 1.2 million-pound hulk. Because of its great length, the frame was articulated, or hinged, to allow it to negotiate curves. Its power was ideally suited to climb the 1.14 percent grade of the Wasatch Mountains. The last Big Boy made its final run in July 1959. There are seven Big Boys on public display in various cities around the country. They can be found in St. Louis, Missouri; Dallas, Texas; Omaha, Nebraska; Denver, Colorado; Scranton, Pennsylvania; Green Bay, Wisconsin; and Cheyenne, Wyoming.
04/09/2017
The replacement South Western franchise, awarded to a joint venture of FirstGroup and MTR Europe, was formally launched at London Waterloo on September 4. The franchise had begun on August 20,
07/09/1962
Last 'Cornishman' express ran over the Stratford-upon-Avon to Cheltenham route: this and other express trains were re-routed via the Birmingham – Gloucester line.
15/09/1830
The Liverpool and Manchester Railway opened.
During the ceremony, William Huskisson MP, became the first person to be killed by a train.
17/09/1909
Beyer, Peacock and Company of Manchester, England, steam the first Garratt articulated steam locomotive built to the design of Herbert William Garratt, K Class No. K1 for the Tasmanian Government Railways' North East Dundas Tramway
17/09/1912
The Ditton Junction rail crash near Widnes in England kills 15.
19/09/1882
Oliver Bulleid, chief mechanical engineer of the Southern Railway (Great Britain) 1937-1948, born in New Zealand (d. 1970).
19/09/1906
14 die as a result of the Grantham rail accident on the Great Northern Railway (Great Britain) when a sleeping car train is derailed passing through Grantham railway station at excessive speed.
24/09/1917
The Bere Ferrers rail accident in England kills 10 New Zealand soldiers
25/09/1913
Herbert William Garratt, English steam locomotive builder and inventor of the Garratt locomotive type (b. 1864)
27/09/1825
The Stockton Darlington Railway opened. It was the first passenger rail service, the steam locomotive travelled at 10mph.
Opening of the Stockton & Darlington Railway. (Source: http://spartacus-educational.com/)
27/09/1919
September 27–October 6 – Railway workers in the United Kingdom stage a strike, called by the National Union of Railwaymen.
28/09/1928
Third class sleeping cars are introduced on those British railways providing such a service
28/09/1883
Formal opening of first electrified section of Giant's Causeway Tramway in Ireland, utilising hydroelectricity.
Radstock to Frome Railway Project
Christian Wolmar… Railway Historian.
Christian Wolmar is a regular speaker at conferences, meetings and seminars both in the UK and abroad on transport and, specifically, rail matters. He often speaks at conferences on the latest development in the rail and transport industries and gives lectures on all his rail history books
Christian gives around 30 talks per year and has spoken all around the country, as well as in Belgium, Netherlands, Germany, Denmark, France, the United States and Australia where he has twice been invited to provide his expertise. He has given two lectures at the Royal Geographic Society.
Booking Christian for speaking engagements or to chair meetings:
If you are interested in inviting Christian to speak, please use the form on the Contact page. His fee varies according to the type of organisation and event, though of course he will speak free at charity events.
Around the UK's Heritage Railways A – Z "M"  "P" Here
WATTRAIN & APHTRO & NERHT News
30742 Charters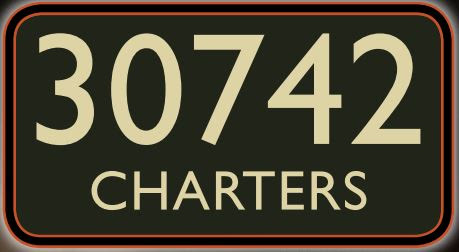 Back Page
Tyseley Sheds (GJDobbzy Photography)