" Preserving the steam locomotive legacy.. and more..on film"
Now features at  Wonderful World of Trains & Planes, Birmingham
FRONT PAGE
Steam in Action 2019 Calendar. Ltd Edition of 100. 

Expires on 31 October 2018 

Online only  HERE
Welcome…and news
Editors' Selection 1.Railway Artist James Green
Editor's Selection 2. Important railway artefacts  rediscovered by Network Rail after more than 50 years.
Editor's Selection 3. Another new loco from A1SLT- V4 design reaches pre-launch stage.
Editor's Selection 4. KUSSAM SAR (Mohammed Rafiq Sethi.)
100 Trains….the journey so far….
Steam Tube Photographic File
Steam Tube Video Vault
Steam Tube Blogs. 
Tornado…The Story so far…
New & ReBuild News.
B & O Railroad Museum TV
Mainline Steam Schedule
On This Day in History.
Radstock to Frome Railway Project
Christian Wolmar… Railway Historian.
Around the UK's Heritage Railways A – Z "Q"
WATTRAIN & APHTRO & NERHT News
30742 Charters
Back Page.
Welcome… and news.
A warm welcome to this October 2018 edition of "On Shed", Steam Tube's online monthly review magazine.

There are a few interesting firsts in this edition!! 

James Green offers readers, if they follow the instructions, a £10 discount on prints bought by the end of the year!!

The A1 Steam Locomotive Trust have announced their plans for building a Gresley Class V4..

The National Railway Museum have rediscovered some original George Stephenson plans for the Stockton -Darlington Railway… and  Mohammed Rafiq Sethi. recounts a trip to KUSSAM SAR… its not very often we take a close look at the old railway network in Pakistan.

The other regular features are included..so, read on!!
Editor's Selection 1..Railway Artist James Green
Railway Artist James Green
Railway Artist James Green has recently been elected to a full member of The Guild of Railway Artists, this is of little surprise as his breath taking watercolour and ink railway paintings are among some of the best in the field.
James has been painting railway subjects since 2010 with his painting 'Tornado' being the first of this subject matter. Since then James has gained many collectors of his limited edition prints within the railway community and with that a reputation to match.
"Tornado" & "Class 37".
James has recently completed his first diesel painting 'Class 37 at Grangemouth 1976' a breakaway from steam but one that James says he really enjoyed and will be producing more of in the future, with a Deltic scheduled next.
This full time artist also plans to move into a new larger studio by the end of the year, a positive and exciting move which James hopes will end up being much more productive work wise for him.
His original works are highly sought after with only one of his current portfolio of railway paintings unsold at present. High quality limited edition prints of his paintings are also available which are extremely collectable.
"Black 5 & "Sir Nigel Gresley"
James can often be seen at a number of model railway exhibitions throughout the year including NEC Warley and The National Festival of Railway Modelling at Peterborough. James says its great to be able to showcase his work at events like these as customers looking at his artwork online cannot always appreciate the detail and quality of the finished product.
"Duchess" …."On Shed"
Visit the artists website here to see full range  https://www.jamesgreenart.co.uk and as a special discount for 'On Shed' readers only James has kindly offered a £10 discount off any railway limited edition purchased over the phone before Jan 2019. To take advantage of this offer call James on 01733 203230 or 07786 995794  and mention 'On Shed'.
Editor's Selection 2. One of the world's most historically important railway artefacts has been rediscovered by Network Rail after more than 50 years
For the first time, members of the public will be able to see detailed plans by George Stephenson – known as the father of the railways – for the world's first passenger railway to use locomotives.
The notebook, dated 1822, was found by John Page, a records assistant at Network Rail's archive in York. It outlines Stephenson's redesign of and budget for the Stockton and Darlington Railway, and became the blueprint for the railways that followed.
John uncovered the notebook, which had not been seen since the 1950s, while searching for documents in the archive's deeds room in April. There are about 20,000 documents on the shelves; the Stephenson notebook is number 350.
He said:
"Because it is a historical document it would never have been loaned out or requested as it didn't impact the running of the railway so since the 1950s, it has sat on a shelf unnoticed amongst hundreds of other packets.

"I was looking for a deed for one of our internal colleagues and purely out of curiosity decided to look through the packets, and there it was, and what a thrill it was to find."
The rediscovery means the public will be able to see the notebook for the first time – the National Railway Museum in York unveiled a display of the notebook on 27 September, the 193rdanniversary of the opening of the Stockton and Darlington line.
The notebook shows Stephenson's survey of fellow engineer George Overton's original 1821 line and the amendments he recommended to it.
The 12" x 12 notebook is bound in its original form and is written in ink with pencil annotations. It was signed by G Stephenson at Killingworth Colliery on 18 January 1822.
The notebook is going on display until 28 December as part of the museum's Highlights exhibition in the Great Hall. The exhibition features paintings, medals, handcrafted models and other significant artefacts, many of which are on display for the first time.
Sir Peter Hendy CBE, chair of Network Rail, said:
 "George Stephenson's original survey of the Stockton and Darlington Railway ushered in the railway age, not only in Britain, but around the world. Network Rail is delighted and proud to have found this astonishing artefact, and very pleased to have it displayed by our friends at the National Railway Museum. Then, as now, railways were essential to creating economic growth, jobs and housing."
Catherine Robins, interpretation developer at the National Railway Museum said:
 "I would like to thank Network Rail for the opportunity to display this notebook alongside other significant items from the collection. This is a rare and historic document which includes many new and interesting details which help bring the story of the railway's early years to life."
More Notebook Views. (All Images: (C)Network Rail
NOTES:
The notebook goes on display in the same week as Rocket, designed by George Stephenson's son Robert, returns to Manchester for the first time in over 180 years. Rocket was built to run on the Liverpool and Manchester Railway, the world's first inter-city passenger railway line. In 1829, Rocket won the Rainhill Trials which was a competition to decide on the best mode of transport for the railway. The locomotive is now on display at the Science and Industry Museum in Manchester: scienceandindustrymuseum.org.uk/whats-on/stephensons-rocket
Editor's Selection 3. Another new loco from A1SLT-V4 design reaches pre-launch stage
We are pleased to announce that we have formed a new subsidiary, The V4 Steam Locomotive Company Limited, to carry out the building of our third new steam locomotive – the yet-to-be-named new Gresley class V4 No. 3403 – as part of its preparations for the formal launch of the project. We can also confirm that we have acquired over 500 original class V4 drawings from Malcolm Barlow, a Doncaster scrap dealer who launched the now defunct Gresley V4 Society in 1994 to build a new example of the class.
The London and North Eastern Railway (LNER) class V4 was a class of 2-6-2 steam locomotive designed by Sir Nigel Gresley – who also designed world-famous No. 4472 Flying Scotsman and world speed record holder No. 4468 Mallard – for mixed-traffic use. It was Gresley's last design for the LNER before he died in 1941. The class V4s had similarities in their appearance and mechanical layout to the class V2s of which pioneer No. 4771 Green Arrow is preserved as a part of the National Collection. The class V2s, introduced in 1936, had limited route availability and the class V4 was a lightweight alternative, suitable for use over the whole of the LNER network.
Two locomotives were built at the LNER's Doncaster Works in 1941. The first locomotive, No. 3401 Bantam Cock, had a scaled-down version of the Gresley Pacific boiler with a grate area of 27½ sq ft. Its tractive effort of 27,000 lbs was produced by boiler pressure of 250 psi and three cylinders of 15in diameter. The second locomotive, No. 3402, incorporated a fully welded steel firebox and a single thermic syphon for water circulation. It was not named, but was known unofficially as Bantam Hen. The class was tried on the Great Eastern section of the LNER, and was well received, with more power than the existing Gresley class B17 4-6-0s and better riding qualities. It was anticipated that many more would be produced, but after the sudden death of Gresley in April 1941 and his succession by Edward Thompson, no more were built. Instead, the simpler two-cylinder Thompson class B1 4-6-0 was adopted as the LNER's standard mixed-traffic locomotive and 410 were built between 1942 and 1952. The two locomotives were sent to Scotland for use on the West Highland Line, although their wheel arrangement was not particularly suitable for the line's steep gradients. The two class V4s were renumbered Nos. 1700/1 in 1946 and later became British Railways Nos. 61700/1. Both locomotives were scrapped in 1957 when their boilers became due for renewal.
(A1SLT Image.)
At its Silver Jubilee Convention in October 2015, The A1 Steam Locomotive Trust announced that it would follow its Peppercorn class A1 4-6-2 No. 60163 Tornado and Gresley class P2 2-8-2 No. 2007 Prince of Wales with the construction of further extinct LNER steam locomotives – a Gresley class V4 2-6-2, a Gresley class V3 2-6-2T and a Gresley class K3 2-6-0. At its Annual Convention in September 2017, the Trust confirmed that it has started work identifying and scanning the original drawings for the Gresley class V4 at the National Railway Museum in York in order that the design book for new locomotive could be created within 3D Computer Aided Design (CAD).
In January 2018, the Trust revealed that it had acquired and taken delivery of a complete set of fully-certified tyres for the new Gresley class V4's pony, Cartazzi and 5ft 8in driving wheels. They were purchased from David Buck, owner of Thompson class B1 4-6-0 No. 61306 Mayflower, along with a chimney, two BR class 08 shunter speedometer drive generators and two two-stage single spindle air pumps of Finnish origin including lubricator pumps and check valves for use on No. 2007. The tyres were originally manufactured in South Africa in the late 1990s for Malcolm Barlow, a Doncaster scrap dealer who launched the Gresley V4 Society in 1994 to build a new example of the class. David Buck acquired the parts six months ago in a job lot of items that Malcolm Barlow had salvaged from Doncaster Works on its closure – including a number of class B1 components.
Mark Allatt, Trustee, The A1 Steam Locomotive Trust, commented,
 "We are now in the pre-launch phase of the project to build our third new main line steam locomotive, with the formation of The V4 Steam Locomotive Company to actually build No. 3403, the opening of both the company and charitable bank accounts and the detailed review of over 500 acquired drawings.

"We want to be ready to start assembling our new Gresley class V4 as soon as our new class P2 is completed. If we're in our new and much larger base at Whessoe Road by then – and there's a good chance we will be – we could even start work on No. 3403 before No. 2007 Prince of Wales steams in 2021. We anticipate the project costing around £3m and taking around five years subject to the pace of fundraising. Our new Gresley class V4 is an ideal locomotive for regional main line tours, repeat main line itineraries and the longer, main line connected heritage railways.

"Unlike the class P2, where we have had to do a considerable amount of development work to complete the job that Sir Nigel Gresley started in 1934, there will be very little redesign work needed as there were no known problems with the Gresley class V4s.

"Although there is no specific appeal open for No. 3403 yet, any donations made towards it will be ring-fenced for the project. The next steps will be to launch a website for the project and The Founder's Club to fund the early stages of the project. More announcements will be made during 2018 as the project builds up steam."
Editor's Selection 4. KUSSAM SAR (Mohammed Rafiq Sethi.)
From the famed Khyber Pass in the northwest, along the piedmont of the Sulaiman Range, what made the Western boundary with Afghanistan was a kingdom, ruled by Maharajah Ranjit Singh in the first half of the nineteenth century. So powerful was this monarch with his French trained army, that the British dared not cross the eastern border of his realm at the Beas River in today's fertile plains in the Indian State of Punjab.  
Not only this productive, verdant granary of the subcontinent stretching across Northwest India, was the heart of the Kingdom, it extended to the lofty mountains of what was once Tibet in the Northeast, including Kashmir and the deserts of Choolistan in the southwest in Bahawalpu.  This realm of the Maharajah was twice the size of United Kingdom and its subjects included Sikhs, Muslims and Hindus in a just and fair system of administration that lasted until 1839.
His heirs were not so competent, and all was lost to the British over the next ten years bringing the industrial age technology in a land that was once pristine, rural and governed along the centuries old system of native rule. The iron horse entered the fray, and the British started building railways in their newly conquered territories.  
After the next nine decades, while the British ruled, a major event occurred in 1947…the Partition of India and right around that time, I was born.
As we sat at a dinner table, the subject of partition of India came up.
"So, what is this, that you want to visit this abandoned railway station for?" My nephew, Yasir asked.
"I think that the name of station is related to pre-partition India. And, I am curious about its name." I said, as I washed the food down with a gulp of water." Didn't I tell you that there is no town around here that is named Kussam Sar." I pointed to my closed laptop. "I have searched Google Earth and there is no village that has such a name."
"Really?" Yasir narrowed his eyes. "Come to think of it, you are correct."
"But I have theory. "I rubbed my chin.
"And what is that?"
"This area around here must have been inhabited by the Sikhs. Kussam Sar is a Gurmukhi phrase."
"C'mon, uncle, are you sure?"
"Yes, and do you know anything about the ethnic cleansing of Punjab?" I changed the subject to the history of the partition.
"Somewhat, but certainly not as much as you do."
"A British friend (Lera N. ) has just written to me that in his pre-partition railway timetable, trains ran from nearby Lodhran and Mailsi, direct to Amritsar, the city of the Sikh's holiest shrine, the Golden Temple."
"Really?"
"And that proves that a lot of Sikhs lived in this area. "Reaching for desert, I continued. "And do you know the cost in human life and blood that Punjab paid at the time of partition. "
"No." Being an engineer, Yasir was totally oblivious to the historical events and I didn't blame him. He was far too young to remember that there once lived Sikhs and Hindus in a country that is today about ninety eight percent Muslim Pakistan.
"By some estimates, two million people died during the partition and most of those were in Punjab. Yes, it was another holocaust that the world forgot. Do you realize that part of Punjab that became Pakistan was ethnically cleansed of Sikhs and Hindus, and the same thing happened to the Muslim in East Punjab that is part of India today?"
Yasir seemed to ponder my statement and rubbed the side of his face, adding, "Is that why you keep asking me to see this abandoned railway station?" He pointed in the approximate direction of the station to the east of the town.
"Yes, off course." I nodded.
 *************
Next Sunday:
As tiny dust devils whirled across the dry strip of land between the railway track and the road, I stepped partially out of the car.  My nephew, Yasir had finally driven off the main road towards a small abandoned building at my request. Large, black desert ants scurried around on the loamy soil besides my grimy shoes, and a few predator lizards hurried back into their abodes under the tall Sodom's Apples bush, with its broad leaves, caked with dust from the nearby highway traffic.   
"I am not letting you get into that" Yasir pointed to the dilapidated railway station building, though the windshield.
"Why?" I asked.
"It looks haunted."
"Just stop, haunted or not…" Halfway out of the car, with my head crouched, I continued, "You have no idea what a gem is this place to some people that I know."
"Really?" He nodded with his hands still on the steering wheel.
"Yes, I told you, I am going to write a story about this place," standing up, I added, "Come along now. And…" I stopped in the middle of my sentence.
"And?"
"I thank you for bringing me here. I am sorry, you drove your new car off the road onto this." I pointed to the dusty ground, emphasizing the word 'unto'.
Yasir smiled and didn't say anything. After all, I was his big uncle who had been insisting to come to this place and he didn't want to disappoint me. However, probably all the while he was still not convinced, what was so interesting about the old ruins.  He had passed by those, a million times before, while driving on the nearby highway.
I looked up at the cloudless sky and wondered about the sun, shining through the desert haze that always made this part of Southern Punjab one of the hottest places in the country. Reminiscing, and imagining a work crew that laid the railway line in the 1880's, I was curious about the time when the station building must have been constructed.  
After taking a few pictures, I realized that the track-side face of the building bore the name of the station, both in Urdu and to my surprise in Gurumukhi, the Sikh writing system  Although, an English version was peeking through, I wasn't sure which letters had borne the brunt of the desert elements like the dust storms, an occasional rain or simply the heat. Whatever the reason between the two styles of wording, Gurumukhi had clearly won, either coming from behind the over-written English or superseding the English letters to begin with. The zeal of an original script to break though and reveal the pre-partition demographics of this area was a pleasant discovery.
This notion made me theorized that after the partition, Gurumukhi must have been painted over with the English name, but mother nature kept the promise to reveal the true nature of the original appellation beneath.
"Look," I yelled at Yasir who was still in the car, pointing to the sign. "The sign is in Gurumukhi."
"Really" He nodded in amazement. I had made him curious and he decided to step out of the car to see what his old uncle was talking about.
Born in 1979, twenty-two years after the partition, my young nephew had some faint idea what the word Gurmukhi meant. The area around the old ramshackle building that was once probably located on the estate of a Sikh feudal, perhaps a descendent of the great Maharajah Ranjit Singh or a beneficiary of his royal largesse. I even imagined that it may have belonged to a courtier of the Darbar of Mool Raj, the Governor of nearby Multan. Now the nearby town of Vehari, had become Yasir's home since he came into the world. His father, my brother probably had never noticed what a jewel of a place that this structure was in the middle of the desert just outside their town.  I figured the railway station was even older than the town they lived in, because Vehari was laid out as a planned town in the 20's by the British. Most of the villages and the towns that was once called 'bar', I read somewhere was full of impassible desert brush and the elite hunted tigers and lions here.
As I looked across the horizon, the green fields of wheat and barley stretched as far as the eye could see. Only the railway passed through the virgin territory of sand and dust that it once used to be. I could swear that I heard the drumbeat of the drummers from all directions pushing the game of Punjabi blackbuck, a boar and even a tiger, for the pleasure of its predator who rode in the howdah of an elephant. Butt when I rubbed my gritty eyes, I was probably looking at a mirage in that hot afternoon.
"Couldn't this be Hindi?" Yasir's question, broke my stance.
"No, because I can read Hindi." Looking up at the sign, I replied, explaining the fading reality in front of us. "I told you that this part of Punjab was heavily populated by the Sikhs before the partition. "And are you sure, there a no town nearby called Kussam Sar?"
"Yes, I told you that before." Yasir replied.
"Are you sure?" I squinted my eyes in the bright sun.
"Yes, but that's interesting. Because, I have lived around here all my life, and the only time I hear the word Kussam Sar… it is about this old abandoned railway station."
I noticed that Yasir was suddenly getting curious about my adventure. He even had a few questions as to what was so different between Gurmukhi and Hindi.
"Well, that's a long story."
We  both walked towards the interior of the old building.  As we approached the raised plinth of the building, we paused, so that I could explain to the younger man some historical background about the Gurmukhi script of Punjabi.
As we stood in the shade near the ticket office, Yasir listened intently as if he was being taught something so utterly alien. It made me sad. For an older man like I, who had both Sikh and Hindu friend while abroad, Yasir's yearning to learn things before the partition was quite evident.
"Partition of India was something that the newer generation doesn't know about." I told him, "unlike what your history books have taught you, this place was nothing like it was before, seventy years ago."
"Oh?" he wiped the sweat off his face and moved into the shade.
"I think the Sikh landlord who owned the surrounding large tract of land before the partition must have petitioned the railways authorities, just to have a station on his holdings. This station must have been was constructed on his behest. He may have even paid for the building."
I could have gone into the details of the flora and the fauna, but I noticed that Yasir was interested in going into the building. "Let's go inside."
"Let's" I gestured with my hand.
A modern-day ad had graced the side of the building selling remedy for impotence and someone had etched his name across its red paint.
In my eagerness to get inside, I must have walked ahead. I turned back and Yasir was right behind me.
"Are you following me?" I asked.
"Yes, to save you from evil spirits inside." He smiled pointing to the ticket window.  
He gave me a smirk and we walked onto the small space in front of the ticket office. The window through which tickets had been sold to places near and far was without bars, a door or any glass. Above its arched opening, the words 'Ticket office" were written both in Urdu and English and it opened into a roofless room in which the afternoon sun's rays brightened its graffiti covered white walls.
The arched architecture of the station was like most smaller stations on Pakistan Railway, a British design with its arches. After peeking into the other roofless room, I came back to take some pictures of the long sign to the side. It was a time table of trains along with fares for each station from Kasur junction to Lodhran junction. The price of each leg of a journey could easily be the subject of how much the rupee had devalued. But we both were not some economists, when we laughed at the fares in today's comparable prices.  
"I think that there were probably more stations that were mentioned on this." Changing the subject,  I pointed to the sign.
"Why?"
"Because I am sure that even if it was a branch line, the trains ran beyond Kasur to possibly to Amritsar and beyond, as my English friend has written."
"You mean India?" He rubbed the perspiration from his forehead.
"Yes and let me read the names of the stations." I crouched against the wall to read the names from top to the bottom.  
On a closer look, I read names like Machhianwala, Zahirnagar, Mandi Burewala, Unreadable (Possibly  Guggo, As I walked out of the building, and headed to the tracks and a platform of sorts, Yasir, who thought, I was done and heading towards the car, asked, "Where are you going? Aren't we done?"
"No." I replied. "I still need some more pictures and check the tracks."
We both strode up the dirt ramp to the platform.  It had been partially washed away and was nothing but a flat surface, with some remaining gravel, not usually found in these places. Closer to the tracks there was a path with intermittent concrete blocks about three feet in squares. The softer edges of the platform away from the tracks had weathered and eroded both due to wind and an occasional rain. I pictured in my mind those thousands of passengers that embarked and disembarked the train. How they must have carried their wares up several steps to the train when the train stopped here only for no more than a minute or two.
The marking on the tracks made me look deeper into the maintenance aspect of this often-neglected branch line. As I bent to take the pictures of the manufacturer to my disappointment, the original track had been replaced by those fabricated at the Steelton, Pennsylvania, the home of Bethlehem Steel near Pittsburg. The name of the English foundry had long been gone that must have manufactured the track in the 19th century.
"I am disappointed." I said taking a deep breath.
"Why?" Yasir responded.
"I was hoping to find the original track that was laid here in the 1800's."
The nephew who is an engineer grinned and informed me that my expectations were unrealistic and even had an aura of romanticism. "Uncle, do you think those earlier old track will still be here that the British laid here more than a hundred years ago?"
"Why not?"
"Well that's why you became a doctor."
As Yasir explained the metallurgy of steel making and tried to educate me about wear and tear, the maintenance of machinery as well as the tracks, my thought drifted to the bygone years when I envisioned, hundreds of laborers working on the tracks, when the area around was almost un-inhabited and was arid, dry, hot, full of serpentine dangers under the watchful eyes of the British surveyors, engineers and supervisors.
After taking a few more pictures, we headed back but the name of the station remained a mystery yet to be deciphered. At home, I asked my eighty-two years old brother about the name and he could only offer that after the construction of the Lower Bari Doab Canal, in 1912, this part of Nili Bar was colonized by an overwhelming population of the Sikh farmers.
"But you are correct, there is no town around here with that name." He added.
"Then why that station is named Kussam sar?" I asked, "when there is not a single town here with that name."
"I can't answer your question." He replied lowering his reading glasses on his nose.
As I later contemplated, I wondered if Google Translate would help. I also posted question to my Sikh friends and even asked a question on commonly used website "Quora".
As of this writing, no one has replied, but I think Google Translate has answered my question, further augmenting the explanation my older brother gave me.
ਕੁਸਮਿ ਸਹਿ in Gurumukhi means "Good Luck"
This seemed to confirm my earlier theory that this station must have the blessings of a big landowner in this region and it had a religious significance that no one has bothered to explain, now that most of the population around this abandoned railway station belongs to another faith.
The track was manufactured by Bethlehem Steel and it clearly has a Beth Steelton trade mark on it, confirming that the original track has long been replaced.
Whatever the Gurmukhi phrase must mean, "good luck" is enough for me.
All Images Courtesy the Author.
*****       

One epic, and collaborative, voyage. 40 individual train trips.
(Iain McGeachin  ..https://kiltedwalker.com/rtwbytrain/)
Iain's condition is noticeably declining.(ATAXIA)….but it has not stopped him making plans for next year 2019!!
This is a quick overview of his plans..
" My "Wheelchair Tour of Europe" is now DEFINITELY on..I will be doing the trip as a Findacure fundraiser/awareness-raise..I will start the actual tour from the Scottish Parliament building in Edinburgh on Monday 29 April 2019,  having taken part in the Glasgow Kiltwalk on the 28th April… I will be travelling by train 100% of the time. And for a good reason. I want to showcase the different practices/attitudes to accessibility of different rail companies/countries. It is for a similar reason that I will also visit famous sports stadiums (to show how they cater for disabled spectators). And by showcasing both, I can highlight the best practices found – so that other providers can learn from the real experiences of a wheelchair user.
It is a 4,000-mile/6,300km route.."
For details on supporting his cause, you can contact him atimcgeachin@hotmail.com
Steam Tube Photographic File
Some beautiful images from Jack Boskett Media
Steam Tube Video Vault.

Severn Valley Railway 2018 Autumn Gala from the Lineside Part 2 (Clive Town)
We are always pleased to see new videos on Steam Tube's Facebook page!!
Steam Tube Blogs.
Engines Must Not Enter…(railwayblogger)
When I was a boy I saw a BBC program featuring railwaymen called Engines Must Not Enter The Potato Sidings. It was broadcast in November 1969.  As far as I know it is never been broadcast since or been available as a DVD from the BBC. This is possibly because it was shot in black and white. However it is possible to view by clicking on the link to the BBC  HERE
See this blog..and more HERE
Tornado…The Story so far…
Sunday 7th October – Yorkshire to Edinburgh
Saturday 13th October – A1/P2 Convention – Darlington.
2019
The Trust respectfully requests that anyone wanting to see Tornado follows the rules of the railway and only goes where permitted.
New & ReBuild News.
(Click on Image!)
B & O Railroad Museum TV
Each month the B&O TV Network, starring actor Michael Gross, spotlights a moment in B&O Railroad history. Take a journey into the past and view one or all of these episodes posted on YouTube.
Mainline Steam Schedule
This listing is offered in good faith, so there is no guarantee offered or implied.Please confirm running with the relevant tour operator.
And adhere, please, to Network Rail's photographic guidelines…..HERE
The tour schedule for October 2018…and beyond…can be found  at Railway Herald

On This Day in History.
October
–/10/1925
Sir Henry Fowler succeeds George Hughes as Chief Mechanical Engineer of the London, Midland and Scottish Railway.
01/10/1910
The Great Western Railway of England, abolishes second-class rail fares (first- and third-class remain).
01/10/1911
Nigel Gresley (later Sir Nigel) becomes Locomotive Engineer, Great Northern Railway
04/10/1883
The first ever Express d'Orient passenger train service leaves Paris for Constantinople (now Istanbul) in the Ottoman Empire (Turkey), by way of Munich, Vienna, Budapest, Bucharest, Giurgiu, then, with passengers crossing the Danube by boat, a second train from Rustchuk to Varna, and from there by boat Espero to Constantinople. The train is officially renamed Orient Express in 1891
04/10/1976       1976: New train speeds into service
British Rail began its new 125mph High Speed Train (HST) service today. The first London-Bristol service arrived three minutes early.The Inter-City 125 has been introduced to provide a regular high speed service between Cardiff, Bristol and London.British Rail will extend the HST service to other major cities over the next two years.Powered by two diesel motors the Inter-City 125 has recorded a top speed of over 140mph in trial runs, making it the fastest diesel-powered train in the world.
05/10/1999
At least eight people are confirmed dead and 160 injured after two trains collided near Paddington Station in west London at the height of the morning rush hour.
A Thames Trains 0806 BST from Paddington to Bedwyn in Wiltshire collided with the incoming 0603 BST Great Western 125 express train from Cheltenham at 0811 BST.
Investigations revealed how 31 people died and dozens were injured because of a head-on collision when one of the trains passed a red signal.
Public inquiries were headed by Scottish judge Lord Cullen. He made dozens of safety recommendations and concluded Railtrack, the company then in charge of rail infrastructure and its investment, had failed to respond to earlier warnings about signalling problems.
06/10/1829
The directors of the Liverpool and Manchester company held a competition called the "Rainhill Trials" to find the most suitable locomotive.The winner was Robert Stephenson's Rocket which was awarded the prize of £500.
08/10/1952   Accident at Harrow and Wealdstone (112 deaths)
10/10/1919   Anatole Mallet, inventor of the Mallet locomotive type (b. 1837).
13/10/1901
The London and South Western Railway in England completes experimental installation at Grateley on its West of England main line of automatic semaphore signals controlled by track circuits and pneumatics, the first such scheme in the United Kingdom
13/10/1928
Charfield railway disaster: London, Midland and Scottish Railway night mail train crashes into shunting goods train following signal passed at danger at Charfield , Gloucestershire: 16 killed
15/10/1889 Death of Sir Daniel Gooch
15/10/1907
18 die as a result of the Shrewsbury rail accident on the London & North Western Railway when a sleeping car train is derailed passing through Shrewsbury station, England, at excessive speed
25/10/1923
Henry Ivatt, Chief Mechanical Engineer of Great Northern Railway of England 1896-1911 (b. 1851).
Radstock to Frome Railway Project
Christian Wolmar… Railway Historian.
Christian Wolmar is a regular speaker at conferences, meetings and seminars both in the UK and abroad on transport and, specifically, rail matters. He often speaks at conferences on the latest development in the rail and transport industries and gives lectures on all his rail history books
Christian gives around 30 talks per year and has spoken all around the country, as well as in Belgium, Netherlands, Germany, Denmark, France, the United States and Australia where he has twice been invited to provide his expertise. He has given two lectures at the Royal Geographic Society.
Booking Christian for speaking engagements or to chair meetings:
If you are interested in inviting Christian to speak, please use the form on the Contact page. His fee varies according to the type of organisation and event, though of course he will speak free at charity events.
Around the UK's Heritage Railways A – Z "M"  "Q" Here
WATTRAIN & APHTRO & NERHT News
30742 Charters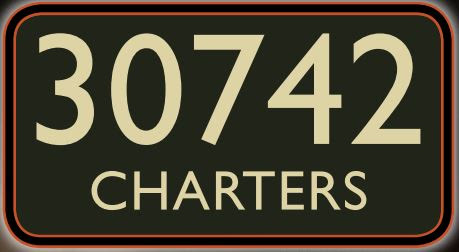 Back Page
Tyseley Sheds (GJDobbzy Photography)