On Shed … December 2018 Edition
" Preserving the steam locomotive legacy.. and more..on film"
Now features at  Wonderful World of Trains & Planes, Birmingham
FRONT PAGE
Duchess pacific on the Long Drag, the climb to Ais Gill on the Settle to Carlisle railway.
(C) Robin Coombes
Welcome…and news 
Editors' Selection 1 WATTRAIN Frisco 2018 Conference
Editor's Selection 2. Stratford-upon-Avon & Midland Junction Railway..A New Book soon!
100 Trains….the journey so far….
Steam Tube Photographic File
Steam Tube Video Vault
Steam Tube Blogs:The Remarkable Survival of Steam Locomotive 80150
Tornado…The Story so far…
New & ReBuild News.
B & O Railroad Museum TV
Mainline Steam Schedule
On This Day in History.
Radstock to Frome Railway Project
Christian Wolmar… Railway Historian.
Around the UK's Heritage Railways A – Z "Q"
WATTRAIN & APHTRO & NERHT News
30742 Charters
Back Page.
Welcome…and news 
A warm welcome to this edition of "On Shed". Two items to tell you about..WATTRAIN's Frisco Conference, and a new pictorial book of the Stratford-upon-Avon & Midland Junction Railway.
To keep updated on new build and rebuild projects, click on the relevant image, and that should take you to the information you need!
We are pleased to say that the Steam Tube Facebook page has received a significant increase in "Likes"..so it is our hope that more of you will feel able to submit your steam videos for our mutual enjoyment.
So, here it is..the December 2018 edition of "On Shed"-the monthly magazine of "Steam Tube – The Home of Steam on the Net."
Editors' Selection 1 WATTRAIN Frisco 2018 Conference

WATTRAIN was founded in 2010 as a result of a resolution made to Railway Heritage Conference:  Opportunities and Challenges held in Brisbane Queensland, Australia in October 2009. This resolution stated "This meeting endorses decisions made at the previous two World Congresses to form a world-wide organisation to promote the interests of the owners and operators of heritage and tourist trains and trams.."
A conference is held every third year when speakers address topical issues or update technical developments of interest to tram (trolley) or train operators. The events also provide a great opportunity to network with colleagues and suppliers from overseas. The inaugural conference was held at the NRM York in 2012…the next was in Japan in 2015 and the most recent just concluded was held in Frisco, Texas. (Full reports on the presentations will soon be available on the WATTRAIN website (www.wattrain.net)
Individuals and heritage railway associations are most welcome to join this influential body.
Please visit the website HERE
Editor's Selection 2. Stratford-upon-Avon & Midland Junction Railway..A New Book soon!
Two years ago, the SMJ website (www.smj.me) received a manuscript from member Mike Clarke. His late uncle Stephen Thompson had travelled the line taking black and white photographs along it's length …about 150 photographs in total, accompanied by excellent captions.
Eventually, a publisher was found.The Oakwood Press (now owned by Richard Stenlake) have just completed the draft of the book, with expected publication in April 2019. And Christian Wolmar has kindly written a "Foreword."
This is how the book will appear…..  we can't wait to see the completed volume, which will undoubtedly add new information and insights into this most enigmatic of lines.
Details of a Launch Date will follow.
100 Trains….the journey so far….

One epic, and collaborative, voyage. 40 individual train trips.
(Iain McGeachin  ..https://kiltedwalker.com/rtwbytrain/)
Iain's condition is noticeably declining.(ATAXIA)….but it has not stopped him making plans for next year 2019!!
This is a quick overview of his plans..
" My "Wheelchair Tour of Europe" is now DEFINITELY on..I will be doing the trip as a Findacure fundraiser/awareness-raise..I will start the actual tour from the Scottish Parliament building in Edinburgh on Monday 29 April 2019,  having taken part in the Glasgow Kiltwalk on the 28th April… I will be travelling by train 100% of the time. And for a good reason. I want to showcase the different practices/attitudes to accessibility of different rail companies/countries. It is for a similar reason that I will also visit famous sports stadiums (to show how they cater for disabled spectators). And by showcasing both, I can highlight the best practices found – so that other providers can learn from the real experiences of a wheelchair user.
It is a 4,000-mile/6,300km route.."
For details on supporting his cause, you can contact him at imcgeachin@hotmail.com
Steam Tube Photographic File

Night time at the loco depot.(Robin Coombes)
Crew comforts on the early railways.(Robin Coombes)
Steam Tube Video Vault

Bredgar & Wormshill Light Railway 2018 Autumn Gala Pt 3 Other Trains.(Clive Town)

Apedale Remembrance Centennial Event from the Lineside.(Clive Town)
Steam Tube Blogs. The Remarkable Survival of Steam Locomotive 80150.(railway blogger)
Steam locomotive 80150 is a remarkable survivor. She nearly did not make it into the world. 80150 was part of the last batch of five Standard 4 Tanks ever built. British Railways tried to cancel this build due to the impending dieselisation. However, the construction was so far advanced that this final batch had to be completed. Continue reading…
Tornado…The Story so far…
The Trust respectfully requests that anyone wanting to see Tornado follows the rules of the railway and only goes where permitted.
New & ReBuild News.
(Click on Image!)
B & O Railroad Museum TV
Each month the B&O TV Network, starring actor Michael Gross, spotlights a moment in B&O Railroad history. Take a journey into the past and view one or all of these episodes posted on YouTube.
Mainline Steam Schedule
This listing is offered in good faith, so there is no guarantee offered or implied.Please confirm running with the relevant tour operator.
And adhere, please, to Network Rail's photographic guidelines…..HERE
The tour schedule for December 2018…and beyond…can be found  at Railway Herald

On This Day in History.
December
–/12/1928        Great Western Railway of England commences series production at its Swindon Works of 'Hall' Class 4-6-0 steam locomotives, of which there will eventually be 339.
01/12/1929        Underground Electric Railways Company of London officially opens its notable new headquarters building at 55 Broadway, above St. James's Park tube station, designed by Charles Holden
01/12/1909       The London, Brighton and South Coast Railway publicly inaugurates England's first suburban surface railway electrification system on its South London line, known as the "Elevated Electric" (overhead wire 6.7 kV a.c. at 25 Hz)
03/12/1927       Official opening of London Post Office Railway.
04/12/1957       Accident at Lewisham (90 fatalities. 176 injured)
16/12/1914         O. Winston Link, American photographer who documented the end of steam locomotive use on the Norfolk and Western Railway in the 1950s born.
17/12/1915        The St Bedes Junction rail crash in England kills 19 people.
20/12/1909       Henry Fowler is appointed Chief Mechanical Engineer of the Midland Railway, succeeding Richard Deeley
24/12/1901        The New Zealand Government Railways become the first major railway to place a 4-6-2 steam locomotive into service, having ordered thirteen Q class from the Baldwin Locomotive Works of Philadelphia
24/12/1910        The Hawes Junction train disaster in Cumbria, England, occurs when a busy signalman forgets about a pair of bank engines waiting at his starting signal and he then allows two trains into the one block section.
Radstock to Frome Railway Project

Latest News from this group can be found HERE
Christian Wolmar… Railway Historian.
Christian Wolmar is a regular speaker at conferences, meetings and seminars both in the UK and abroad on transport and, specifically, rail matters. He often speaks at conferences on the latest development in the rail and transport industries and gives lectures on all his rail history books
Christian gives around 30 talks per year and has spoken all around the country, as well as in Belgium, Netherlands, Germany, Denmark, France, the United States and Australia where he has twice been invited to provide his expertise. He has given two lectures at the Royal Geographic Society.
Latest Book: The Story of Crossrail
Around the UK's Heritage Railways A – Z "R" Here
WATTRAIN & APHTRO & NERHT News
30742 Charters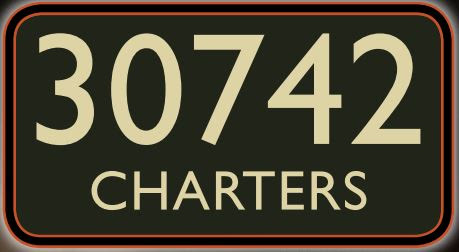 Back Page
Chirk Aqueduct is a 21m high, 220 long navigable aqueduct that carries the Llangollen Canal on the Welsh / English border completed in 1801. It spans the two countries. Alongside is the railway viaduct which was completed around 1848 and the work of Scottish engineer Henry Robertson. On a dull winter Sunday BR Class 7 Britannia crosses the viaduct with a circular excursion from Crewe so sadly no canal boats were crossing at the time.(C) Robin Coombes