"On Shed" January 2019 Edition.
&
" Preserving the steam locomotive legacy.. and more..on film"
Now features at  Wonderful World of Trains & Planes, Birmingham
FRONT PAGE
Duchess pacific on the Long Drag, the climb to Ais Gill on the Settle to Carlisle railway.(C) Robin Coombes
Welcome…and news 
Editors' Selection 1.Introducing LuneTube – the online channel for North Lancashire 
Editor's Selection 2.Just The Ticket – Thomas Edmondson (Lancaster)
Editor's Selection 3.Smoke Gets In Your Eyes (Carnforth)
100 Trains….the journey so far….
Steam Tube Photographic File
Steam Tube Video Vault
Steam Tube Blogs:The Remarkable Survival of Steam Locomotive 80150
Tornado…The Story so far…
New & ReBuild News.
B & O Railroad Museum TV
Mainline Steam Schedule
On This Day in History.
Radstock to Frome Railway Project
Christian Wolmar… Railway Historian.
Around the UK's Heritage Railways A – Z "Q"
WATTRAIN & APHTRO & NERHT News
30742 Charters
Back Page.
Welcome…and news 
Welcome to this January 2019 edition of "On Shed", the monthly online magazine from "Steam Tube-The Home of Steam on the Net!"
You will find the usual features here, with progress noted on all the rebuild and new build projects…
What will 2019 bring? Who knows..but enjoy the steam heritage near you, and, if you can support it in some way, then the legacy can be further preserved for many more to enjoy!
Editor's Selection 1.Introducing LuneTube – the online channel for North Lancashire
We are a group of philanthropic, hyperlocal history filmmakers (catchy title eh?) and we release films covering those lesser-known heritage stories of North Lancashire every week. You can see our latest film release by going to our Films page. Or, if you head over to our Stories page, we'll give you a bit more behind the scenes information and a few more historic gems to accompany each film.
If you are part of a club or WI, we often get out and about and present talks about our LuneTube adventures – in fact we enjoy meeting people face-to-face. We like to buck the trend of doing everything on-line in a remote silo – we like visiting people and chatting (especially if there is cake). Get in touch for more information.
At LuneTube, we release a new film sign up quite often – if you would like to be notified when the next film is out, to receive our newsletter and become a fully-fledged LuneTuber.
Editor's Selection 2.Just The Ticket – Thomas Edmondson (Lancaster)

Editor's Selection 3.Smoke Gets In Your Eyes (Carnforth)

100 Trains….the journey so far….

One epic, and collaborative, voyage. 40 individual train trips.
(Iain McGeachin  ..https://kiltedwalker.com/rtwbytrain/)
Iain's condition is noticeably declining.(ATAXIA)….but it has not stopped him making plans for next year 2019!!
This is a quick overview of his plans..
" My "Wheelchair Tour of Europe" is now DEFINITELY on..I will be doing the trip as a Findacure fundraiser/awareness-raise..I will start the actual tour from the Scottish Parliament building in Edinburgh on Monday 29 April 2019,  having taken part in the Glasgow Kiltwalk on the 28th April… I will be travelling by train 100% of the time. And for a good reason. I want to showcase the different practices/attitudes to accessibility of different rail companies/countries. It is for a similar reason that I will also visit famous sports stadiums (to show how they cater for disabled spectators). And by showcasing both, I can highlight the best practices found – so that other providers can learn from the real experiences of a wheelchair user.
It is a 4,000-mile/6,300km route.."
For details on supporting his cause, you can contact him at imcgeachin@hotmail.com
Steam Tube Photographic File
7029 Clun Castle at Tyseley(GJDobbzy) & Talyllyn Railway (Shirl Turner)
Steam Tube Video Vault
On the track Liberec – Kryštofovo Údolí with Steam locomotive "Třistadesítka","Kafemlejnek" 310.0134 Cab View.(Dominik Schön)
The Plymouth Christmas Market with A4 60009(Shirl Turner)

Tornado…The Story so far…
The Trust respectfully requests that anyone wanting to see Tornado follows the rules of the railway and only goes where permitted.
New & ReBuild News.
(Click on Image!)
B & O Railroad Museum TV
Each month the B&O TV Network, starring actor Michael Gross, spotlights a moment in B&O Railroad history. Take a journey into the past and view one or all of these episodes posted on YouTube.
Mainline Steam Schedule
This listing is offered in good faith, so there is no guarantee offered or implied.Please confirm running with the relevant tour operator.
And adhere, please, to Network Rail's photographic guidelines…..HERE
The tour schedule for January 2019..…and beyond…can be found  at Railway Herald

On This Day in History.
In  January 2012, the then Secretary of State for Transport announced that the creation of a new high speed rail network for the UK would go ahead, providing vital infrastructure links and boosting the economy for generations to come.
–/01/1929
First of an eventual 863 Great Western Railway 5700 Class 0-6-0 pannier tank steam locomotives to C. B. Collett's design completed at its Swindon Works, England.
01/01/1948 The UK railways were nationalised.
01/01/1905 The Trans-Siberian Railway officially opens..allowing travel from Paris to Vladivostock in 21 days.
01/01/1923
All major railways in Great Britain are amalgamated into the "Big Four" companies, the Great Western Railway, London and North Eastern Railway, London, Midland and Scottish Railway and Southern Railway, under terms of Railways Act 1921
01/01/1882
Opening to traffic of the Gotthard Tunnel (15 km (9 mi)), completing the Gotthardbahn in Switzerland
??/01/2003. The electrification of the Trans-Siberian Railway, a project begun in 1929, is completed.
01/01/1915 The Ilford rail crash in England kills 10.
01/01/1945
The national railway operator in the Republic of Ireland, Great Southern Railways, with responsibility for the southern part of the Irish railway network is merged into a new national transport operator, Córas Iompair Éireann (CIÉ).
A CIE loco hauled service arriving Cobh, Co Cork. May 1980.
??/01/1965
British Railways adopts a new corporate identity including the name British Rail and the 'double arrow' symbol.
01/01/1943
First Hunslet Austerity 0-6-0ST steamed, earliest of 377 built for war service to British Ministry of Supply order
01/01/1938
Creation of SNCF (Société Nationale des Chemins de fer Français), bringing
the principal railway companies of France together under government control.
??/01/1933 London Underground diagram designed by Harry Beck introduced to public.
01/01/1932 William Stanier appointed CME of the LMS succeeding Ernest Lemon.
03/01/1917 The Ratho rail crash in Scotland kills 12 people.
05/01/1997
Further British train operating companies begin operation of their passenger service franchises as part of the privatisation of British Rail: Anglia Railways (GB Railways); Great Eastern (First Group); Virgin CrossCountry; and WAGN (Prism Rail).
A Cross Country service at Dawlish. August 2013.
05/01/1969 Last trains over the Waverley Route from Edinburgh in Scotland to Carlisle
06/01/1997
Full freight and passenger service is restored through the Channel Tunnel, just short of two months after a devastating fire.
06/01/1968
The Hixon rail crash occurs when a low-loader road transporter is struck by an express train on an automatic half-barrier level crossing at Hixon, Staffordshire, England. 11 people are killed. This has repercussions on the arrangements for automating level crossings on British Rail
09/01/1900 The first through passenger train goes from Cairo to Khartoum
09/01/1886 The first GWR coal train runs through the 4 ½ mile Severn Tunnel.
09/01/1843
Thames Tunnel- the world's first tunnel built underneath a river – was opened. It was built by an engineer called Sir Marc Brunel and his son Isambard to allow cargo to be transported underneath the busy river Thames. They ran out of money though, so to begin with it just opened as an attraction for pedestrians. On the first day, 50,000 people walked through the tunnel. By the end of the first three months, a million people – that was half of the population of London at the time – passed through, making it the most successful visitor attraction in the world.
12/01/2009
Official opening of Docklands Light Railway London City Airport branch extension under the River Thames to Woolwich Arsenal
16/01/1961
Eastern Region of British Railways takes delivery of D9001, the first production "Deltic" class diesel locomotive
17/01/1977
Sydney,Australia: The Granville train crash on January 18, 1977, claimed 83 lives and injured 213 others.
Granville revealed gross inadequacies in New South Wales (NSW) railway maintenance and taught the emergency services a lesson about the welfare of workers like those who raced against time to free survivors on that hot January day.
The 06:09 train from Mount Victoria, in the Blue Mountains, to Sydney had at least 469 passengers aboard by the time it left Parramatta station in the city's west.
At 08:10, its electric locomotive derailed on an 80km/h (50 mph) curve in a deep cutting at Granville and speared into the supports of the Bold Street bridge above the tracks.
The locomotive tipped on its side and dragged the first two carriages off the rails.
Eight people were killed in carriage one, which tore open as it hit a power stanchion. Everyone survived in the second carriage.The bridge, with four cars on its deck, teetered for a few seconds, then rained at least 470 tonnes of concrete and steel on carriages three and four.The weight crushed the roof of the wooden-framed carriages to within 60cm (24 inches) or less of the floor. Some areas were crushed to floor level.
19/01/1918 The Little Salkeld rail accident in England kills 7 people
21/01/1905 O. S. Nock, English railway author and signalling engineer (d. 1994)
23/01/1955
Sutton Coldfield train disaster, England: a passenger train rounds a sharp curve too fast and derails; 17 people die as a result.
23/01/1911 The Pontypridd railway accident in South Wales kills 11 people
24/01/1955
British Transport Commission produces a report on Modernisation and Re-Equipment of British Railways which proposes the large-scale replacement of the steam locomotive by diesel and electrification together with major resignalling projects
26/01/1921
The Abermule train collision was a head-on collision which occurred at Abermule, Montgomeryshire, Wales on 26 January 1921, killing 17 people. The crash arose from misunderstandings between staff which effectively over-rode the safe operation of the Electric Train Tablet system protecting the single line. A train departed carrying the wrong tablet for the section it was entering and collided with a train coming the other way.
26/01/1998  
The Konkan Railway , India opens. This 741-kilometre line connects Maharashtra, Goa and Karnataka States, from Mumbai to Mangalore.     59 stations, 91 tunnels, 179 major bridges, 1,819 minor bridges.( Longest Bridge : Across Sharavati river in Honnavar (2065.8 m) Tallest Viaduct : Panval Nadi (64m. high). The project was completed in 7 years.
Courtesy: Konkan Railway website.
27/01/1911
James Joseph Allport was born. In 1850  appointed General Manager of the Manchester, Sheffield and Lincolnshire Railway, and took up the same post in the Midland Railway in 1853. Apart from three years when he was managing director to Palmer's Shipbuilding Company (1857-1860), he retained this post until 1880. Oversaw the development and growth in importance of the Midland Railway, and was instrumental in the building of the company's Main Line to London (to St. Pancras) and the Settle to Carlisle Line. He retired in 1880, at which point he joined by board, and died in 1892.
29/01/1959
Fog brings transport chaos. Dense fog – the worst for seven years – has brought road, rail and air transport in many parts of England and Wales to a virtual standstill.Many long-distance trains from London were cancelled. Suburban services were also seriously disrupted.
Radstock to Frome Railway Project

Christian Wolmar… Railway Historian.
Christian Wolmar is a regular speaker at conferences, meetings and seminars both in the UK and abroad on transport and, specifically, rail matters. He often speaks at conferences on the latest development in the rail and transport industries and gives lectures on all his rail history books
Christian gives around 30 talks per year and has spoken all around the country, as well as in Belgium, Netherlands, Germany, Denmark, France, the United States and Australia where he has twice been invited to provide his expertise. He has given two lectures at the Royal Geographic Society.
Latest Book: The Story of Crossrail
Around the UK's Heritage Railways A – Z "R" Here
WATTRAIN & APHTRO & NERHT News
30742 Charters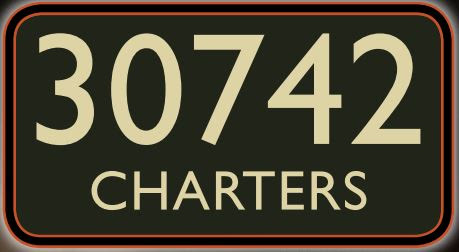 Back Page
Editor's Selection 4: From the End of the World…..