"On Shed" February 2019 Edition.
Now features at Wonderful World of Trains & Planes, Birmingham
FRONT PAGE
Welcome…and news

Editors' Selection: Union Pacific Big Boy 4014 Update January 2019
Editor's Selection 2: Paul Salveson Northern Salvo 262 (Excerpt)
100 Trains….the journey so far….
Steam Tube Photographic File
Steam Tube Video Vault
Tornado…The Story so far…
New & ReBuild News.
B & O Railroad Museum TV
Mainline Steam Schedule
On This Day in History.
Radstock to Frome Railway Project
Christian Wolmar… Railway Historian.
Around the UK's Heritage Railways A – Z "R"
WATTRAIN & APHTRO & NERHT News
30742 Charters
Back Page.
Welcome ..and news
Welcome to this February edition of "On Shed"…
The usual features are here, along with an update on "Big Boy", the longest sentence containing the word "Jubilee", some fabulous images from Roni and Dominik..and typically well thought photographs from the master Robin Coombes. And not forgetting links to some of the major locomotive new and rebuilds currently in progress.
Enjoy.
Editors' Selection: Union Pacific Big Boy 4014 Update January 2019
Editor's Selection 2 Paul Salveson's Northern Weekly Salvo (No 262,excerpt)
Crank Quiz: seasonal selection
The last quiz asked for railway installations with a culinary, or cutlery, flavour. There were some good responses to this ticklish question, inspired by Horwich Fork Junction, now sadly a mere memory. There were some more good suggestions but I seem to have lost them. Spooner Row maybe? The Christmas Quiz itself asked various silly questions, including one for the longest sentence containing 'Jubilee' locomotive names. David Maidment is the clear winner with this:
The Silver Jubilee 'The Times, known by all as the 'Thunderer' (45703) reported that the glorious (45719), courageous (45711) and valiant (45707) Queen Victoria (45565) showing victory (45712) over her mourning for Prince Albert at last, celebrated her Silver Jubilee (45552) with a world tour of her Empire on Her Majesty's warship Dreadnought (45718) accompanied by an armada (45679) of other navy ships, the 'Resolution' (45708), 'Irresistable' (45710), 'Swiftsure' (45716) and the 'Warspite' (45724), captained by the fearless (45723) Rear Admiral Hardy (45675) and officers Fisher (45669), Drake (45659), Jervis (45663), Madden (45668) and Beatty (45677) on their visit, firstly to India (45574) docking at Bombay (45576), and conducting a grand tour under the night skies, lit up by Mars (45698) and the novelty (45733) of an observable meteor (45734), hosted by the Maharajahs of Hyderabad (45585), Mysore (45586), Baroda ( 45587), Gwalior (45589), Udaipur (45591), Indore (45592) and Kolhapur (45593) before visiting Bengal (45577), Bihar and Orissa (45581) and setting sail from Madras (45575) to the shores of Africa landing at Zanzibar (45638) and touring with indomitable (45720) spirit and perseverance (45731) her territories of Northern Rhodesia (45621), Basutoland (45598), Swaziland (45630), South Africa (45571), Nyasaland (45622), Kenya (45613) , Uganda (45636) and Nigeria (45619), turning down, despite her dauntless (45717) renown (45713), her intended original plan to venture over the ocean (45730) to Australia (45563) and New Zealand (45570) and other countries marked 'pink' on her atlas (45737).' (52 Jubilees). David adds: "I could have provided the Queen with a larger flotilla and entourage of naval officers and extended her tour world wide to the far east including Hong Kong and got her travelling across Canada by royal train but I reckoned the lady would have been exhausted by now and the sentence above was overdue for a full stop!" (- agreed, ed.).
100 Trains….the journey so far….
One epic, and collaborative, voyage. 40 individual train trips.
(Iain McGeachin ..https://kiltedwalker.com/rtwbytrain/)
Iain's condition is noticeably declining.(ATAXIA)….but it has not stopped him making plans for next year 2019!!
This is a quick overview of his plans..
" My "Wheelchair Tour of Europe" is now DEFINITELY on..I will be doing the trip as a Findacure fundraiser/awareness-raise..I will start the actual tour from the Scottish Parliament building in Edinburgh on Monday 29 April 2019, having taken part in the Glasgow Kiltwalk on the 28th April… I will be travelling by train 100% of the time. And for a good reason. I want to showcase the different practices/attitudes to accessibility of different rail companies/countries. It is for a similar reason that I will also visit famous sports stadiums (to show how they cater for disabled spectators). And by showcasing both, I can highlight the best practices found – so that other providers can learn from the real experiences of a wheelchair user.
It is a 4,000-mile/6,300km route.."
For details on supporting his cause, you can contact him at imcgeachin@hotmail.com
Win an all expenses paid 5-day tour of Scotland, and see Eilean Donan Castle (pictured) for yourself!
Eilean Donan Castle.(Copyright Acknowledged)
I will be participating, in my wheelchair, in the Glasgow Kiltwalk this year. Raising funds for MND Scotland. This will be part of a larger "round-Scotland-by-train" trip.
To encourage donations, I am offering my "companion" a free 5-day tour of Scotland. (See : www.facebook.com/iain.ataxia.scot
"Steam Tube- The Home of Steam on the Net!"
https://www.facebook.com/steamtube/
Steam Tube Photographic File
Triple header: "Shed yard", "Warm signal box" & "Side by side."

Steam Tube Video Vault.
VHS Archiv Výtopny Zlíchov: 145 let Praha – Děčín 1996
(Dominik Schon)
140 let Výtopny Plzeň 22 – 23. 9. 2001 475.1142, 498.106, 524.1110 a další (Archivní materiál)(Dominik Schon)
Eritrea, October 21-29 2018.(Ronik24)
Tornado…The Story so far…
The Trust respectfully requests that anyone wanting to see Tornado follows the rules of the railway and only goes where permitted.
New & ReBuild News.
(Click on Image!)
B & O Railroad Museum TV
Each month the B&O TV Network, starring actor Michael Gross, spotlights a moment in B&O Railroad history. Take a journey into the past and view one or all of these episodes posted on YouTube.
Mainline Steam Schedule
This listing is offered in good faith, so there is no guarantee offered or implied.Please confirm running with the relevant tour operator.
And adhere, please, to Network Rail's photographic guidelines…..HERE
The tour schedule for January 2019..…and beyond…can be found at Railway Herald

On This Day in History.
February.
02/02/1901
The body of Queen Victoria is conveyed by the London & South Western, London, Brighton & South Coast and Great Western Railways from Gosport via London to Windsor, England for her funeral
??/02/1907
Great Western Railway of England begins production of 'Star' Class 4-6-0 locomotives at its Swindon Works, beginning a series of successful 4-cylinder designs
06/02/1964
1964: Green light for Channel Tunnel
The British and French Governments have announced their commitment to build a tunnel under the English Channel.
Both countries now have the capital and technical skills to bring the project – first mooted 162 years ago – to life but their official statements do not give a definite timetable.
British Transport Minister Ernest Marples told the House of Commons: "It remains to be decided when and how best the expense involved can be sustained."
The scheme – first proposed by Napoleon as an invasion strategy – has the keen support of French President Charles de Gaulle.
Precise details of design, engineering and financing still need to be confirmed, but the Channel Tunnel is most likely to be a twin-tunnelled rail link, costing at least £160m and taking five years to build.
The Channel Tunnel finally opened, a year late, in 1994, leaving Eurotunnel with debts of £925m a year later.
By 1999 Eurotunnel declared its first net profit.
It was voted the best construction achievement of the 20th century in a survey of 400 engineers in March 1999.
–/02/1902
Great Western Railway of England turns out prototype of 'Saint' Class 4-6-0 locomotive from its Swindon Works, beginning a series of successful 2-cylinder designs
07/02/1923
London and North Eastern Railway (Great Britain) takes delivery of express passenger 4-6-2 steam locomotive Flying Scotsman from its Doncaster Works
12/02/1903
North British Locomotive Company established as a locomotive builder in Glasgow, Scotland, by merger of Dübs and Company, Neilson, Reid and Company, and Sharp, Stewart and Company
13/02/1952
Bristol Castle (7013) substitutes for 4082 Windsor Castle on King George VI 's funeral train..bearing 4082's nameplates etc, which were never returned to the actual locomotive.
14/02/1927
The Hull Paragon rail accident in England kills 12 people
21/02 1804
Richard Trevithick's Penydarren – used to transport iron across nine miles of track -becomes the first successful steam locomotive run on rails.
26/02/1977
The final members of Class 52 diesel hydraulic locomotives (Westerns) ran on BR bringing to an end the independence of the Western Region and the GWR and the end of Swindon rule .
28/02/1975
A London Underground train has crashed at Moorgate, killing the driver and at least 29 passengers and injuring more than 70 in the worst-ever Tube disaster.
The 0837 train from Drayton Park to Moorgate was packed with commuters going to work when it overshot the platform and ploughed into a dead-end tunnel at 0846.
Passengers on platform nine said the train appeared to shudder and accelerate as it arrived at the station.
28/02/2001
The Selby rail crash (also known as the Great Heck rail crash) was a high-speed train accident that occurred at Great Heck near Selby, North Yorkshire, England on the morning of 28 February 2001. 10 people were killed and 82 people suffered serious injuries.
Radstock to Frome Railway Project

Christian Wolmar… Railway Historian.
Christian Wolmar is a regular speaker at conferences, meetings and seminars both in the UK and abroad on transport and, specifically, rail matters. He often speaks at conferences on the latest development in the rail and transport industries and gives lectures on all his rail history books
Christian gives around 30 talks per year and has spoken all around the country, as well as in Belgium, Netherlands, Germany, Denmark, France, the United States and Australia where he has twice been invited to provide his expertise. He has given two lectures at the Royal Geographic Society.
Latest Book: The Story of Crossrail
Around the UK's Heritage Railways A – Z "S" Here
WATTRAIN & APHTRO & NERHT News
30742 Charters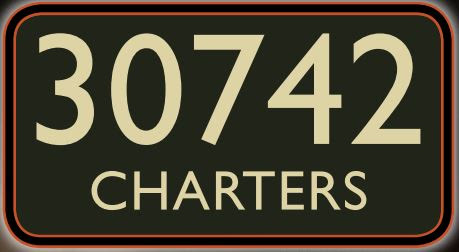 Back Page
Robin Coombes.