"On Shed"- March 2019 Edition
"Preserving the steam locomotive legacy..and more..on film"
Now features at Wonderful World of Trains & Planes, Birmingham
FRONT PAGE
Clun Castle's first loaded test run on the main line.(Robin Coombes)
Welcome…and news 
Editors' Selection:
Vintage Trains Back On the Rails With Exciting 2019 Railtour Programme
100 Trains….the journey so far….
Steam Tube Photographic File
Steam Tube Video Vault
(WATTRAIN Conference Presentation,Frisco,Texas on Sustainable Steam)
Steam Tube Blogs
Tornado…The Story so far…
New & ReBuild News.
B & O Railroad Museum TV
Mainline Steam Schedule
On This Day in History.
Radstock to Frome Railway Project
Christian Wolmar… Railway Historian.
Around the UK's Heritage Railways A – Z "R"
WATTRAIN & APHTRO & NERHT News
30742 Charters
Back Page.
Welcome ..and news
A warm welcome to this March edition of "On Shed"
Pride of place this month must go to Vintage Trains, and the first mainline tour headed by GWR Castle Class No 7029 "Clun Castle". Do take a look at Vintage Trains tour programme for 2019!
Please also take a close look at Iain McGeachin's "Wheelchair Tour of Europe" , raising awareness for ATAXIA.
The usual features are included..click on the images for updates on key new and rebuilds!
The Steam Tube Video item, produced by Sean Dudden, was presented at WATTRAIN's international conference in Frisco,Texas last autumn. The message for sustainable steam is clear..loud and clear!
And in the March news item, the Beeching Report appears..  56 years on, and railways being built..including Crossrail (well, it'll be finished soon…)
Enjoy!
Editor's Selection:
Vintage Trains Back On the Rails With Exciting 2019 Railtour Programme.
First railtour programme from Britain's newest Train Operating Company

Over 30 railtours in 2019 line-up with new named train, the Chester Venturer

Restored Clun Castle makes main line debut and spearheads railtour programme

Partnership with Riviera Trains – flexible seating to match customer demand

Shakespeare Express returns

Bespoke dining trains from Birmingham Moor Street

Booking now open for forthcoming trains – www.VintageTrains.co.uk
Vintage Trains Limited (VTL) is firmly back on track with the announcement of its comprehensive railtour programme for 2019. Designed to appeal to a wide audience, from the avid rail enthusiast to families with or without children and diners looking for a new culinary experience, the programme amounts to over 30 railtours to a variety of destinations, all starting from its heartland in Birmingham or the West Midlands.
Introducing the 2019 programme, Cath Bellamy, Vintage Trains Managing Director, said: '
Vintage Trains is pleased to be back, with our magnificent flagship engine Clun Castle leading the way following its overhaul at Tyseley Locomotive Works.

Our first charter programme combines some of our old favourites – quite literally back by popular demand – with some new ideas.   We see a big opportunity to attract lots of passengers, new to steam. Our 2019 program give us a chance to start testing our ideas and welcoming lots of new passengers on board'.
2019 Railtour Programme
VTL's 2019 programme brings back a number of old favourites interspersed with new destinations. All regular railtour trains will start from either Birmingham Moor Street (BMS) or Snow Hill stations and will commence on March 9th with a Cotswold Explorer running on a circular route via Oxford.  Clun Castle will bring yet another dimension to this much loved route with its beautiful scenery and demanding inclines.  The Cotswold Explorer itinerary will be repeated on April 6th/June 1st/July 6th/October 12th. This train will include a full out and back silver service dining option.
A new title for 2019, the Chester Venturer, runs direct to the cathedral City of Chester whilst the familiar Welsh Marches takes a circular route via Hereford.  These trains will also offer a full dining option across the journey. The Chester Venturer will run on April 28th/June 8th/July 20th/Oct 19th. The Welsh Marches runs on May 25th/July 13th/Sept 14th.
Read the full press release HERE
100 Trains….the journey so far….
One epic, and collaborative, voyage. 40 individual train trips.
(Iain McGeachin ..https://kiltedwalker.com/rtwbytrain/)
Iain's condition is noticeably declining.(ATAXIA)….but it has not stopped him making plans for next year 2019!!
This is a quick overview of his plans..
" My "Wheelchair Tour of Europe" is now DEFINITELY on..I will be doing the trip as a Findacure fundraiser/awareness-raise..I will start the actual tour from the Scottish Parliament building in Edinburgh on Monday 29 April 2019, having taken part in the Glasgow Kiltwalk on the 28th April… I will be travelling by train 100% of the time. And for a good reason. I want to showcase the different practices/attitudes to accessibility of different rail companies/countries. It is for a similar reason that I will also visit famous sports stadiums (to show how they cater for disabled spectators). And by showcasing both, I can highlight the best practices found – so that other providers can learn from the real experiences of a wheelchair user.
It is a 4,000-mile/6,300km route.."
For details on supporting his cause, you can contact him at imcgeachin@hotmail.com
Win an all expenses paid 5-day tour of Scotland, and see Eilean Donan Castle for yourself!
I will be participating, in my wheelchair, in the Glasgow Kiltwalk this year. Raising funds for MND Scotland. This will be part of a larger "round-Scotland-by-train" trip.
To encourage donations, I am offering my "companion" a free 5-day tour of Scotland. (See : www.facebook.com/iain.ataxia.scot
"Steam Tube- The Home of Steam on the Net!"
https://www.facebook.com/steamtube/

Steam Tube Photographic File
From top clockwise…Clun Castle (x 2) A4 60009 & Broad Gauge.(Robin Coombes)
Steam Tube Video Vault.
WATTRAIN Conference Frisco Texas. Sustainable Steam 2018
Steam Tube Blogs
The third installment of my footplate memoir – Nine Elms in 1964, firing on main line express services to Bournemouth or Salisbury with Bulleid Pacifics. The start of the races to Basingstoke, timers in the train, and the Beatles at Hammersmith. Card schools, greyhounds, and running out of puff. Available on Amazon
Tornado…The Story so far…
The Trust respectfully requests that anyone wanting to see Tornado follows the rules of the railway and only goes where permitted.
New & ReBuild News.
(Click on Image!)
B & O Railroad Museum TV
Each month the B&O TV Network, starring actor Michael Gross, spotlights a moment in B&O Railroad history. Take a journey into the past and view one or all of these episodes posted on YouTube.
Mainline Steam Schedule
This listing is offered in good faith, so there is no guarantee offered or implied.Please confirm running with the relevant tour operator.
And adhere, please, to Network Rail's photographic guidelines…..HERE
The tour schedule for March 2019..…and beyond…can be found  at Railway Herald

On This Day in History.
March
05/03/1872
An air brake system based upon a design by George Westinghouse was patented on March 5, 1872. In various forms, it has been nearly universally adopted.
George Westinghouse(1846-1914) & Westinghouse Steam and Air Brakes (U.S. Patent 144,006) Wikipedia.
The Westinghouse system uses air pressure to charge air reservoirs (tanks) on each car. Full air pressure signals each car to release the brakes. A reduction or loss of air pressure signals each car to apply its brakes, using the compressed air in its reservoirs.
10/03/1906
The Baker Street and Waterloo Railway opens in London.
12/03/1914
George Westinghouse, American inventor; developed the Westinghouse air brake (b. 1846) died.
17/03/1900
Great Eastern Railway of England introduces 'Claud Hamilton' 4-4-0 steam locomotive from its Stratford Works.
(Images courtesy Claud Hamilton Locomotive Group)
18/03/1916
Karl Gölsdorf, Austrian steam locomotive designer dies.(b. 1861)
Karl Gölsdorf and Locomotive of the series 108.(Wikipedia)
21/03/1963 1963:
Train drives itself
The first automatic train on the London underground could be hurtling into stations in three weeks, the government has revealed.
The trains, which operate without a driver, are currently undergoing a series of trials commissioned by the Ministry of Transport before passengers are allowed on board.
But the public has the chance to glimpse the trains today, which have cost £60,000 to test, as they are demonstrated in South Ealing, west London, by the London Transport Board.
27/03/1963 The Beeching Report!
The Reshaping of British Railways – Part 1: Report
The Reshaping of British Railways – Part 2: Maps
The lines chosen in the 'Beeching II' report "for future development". The fate of other lines was not discussed.(Wikipedia)
Radstock to Frome Railway Project

Christian Wolmar… Railway Historian.
Christian Wolmar is a regular speaker at conferences, meetings and seminars both in the UK and abroad on transport and, specifically, rail matters. He often speaks at conferences on the latest development in the rail and transport industries and gives lectures on all his rail history books
Christian gives around 30 talks per year and has spoken all around the country, as well as in Belgium, Netherlands, Germany, Denmark, France, the United States and Australia where he has twice been invited to provide his expertise. He has given two lectures at the Royal Geographic Society.
Latest Book: The Story of Crossrail
Around the UK's Heritage Railways A – Z "T" Here
30742 Charters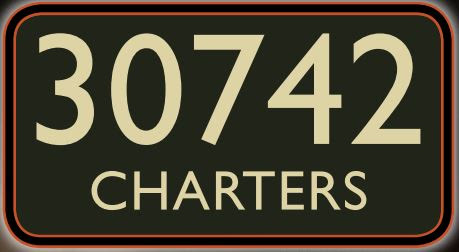 Back Page