I was absolutely over the moon' – SWR passenger claims her £5,500 Touch Smartcard prize draw win.(SWR)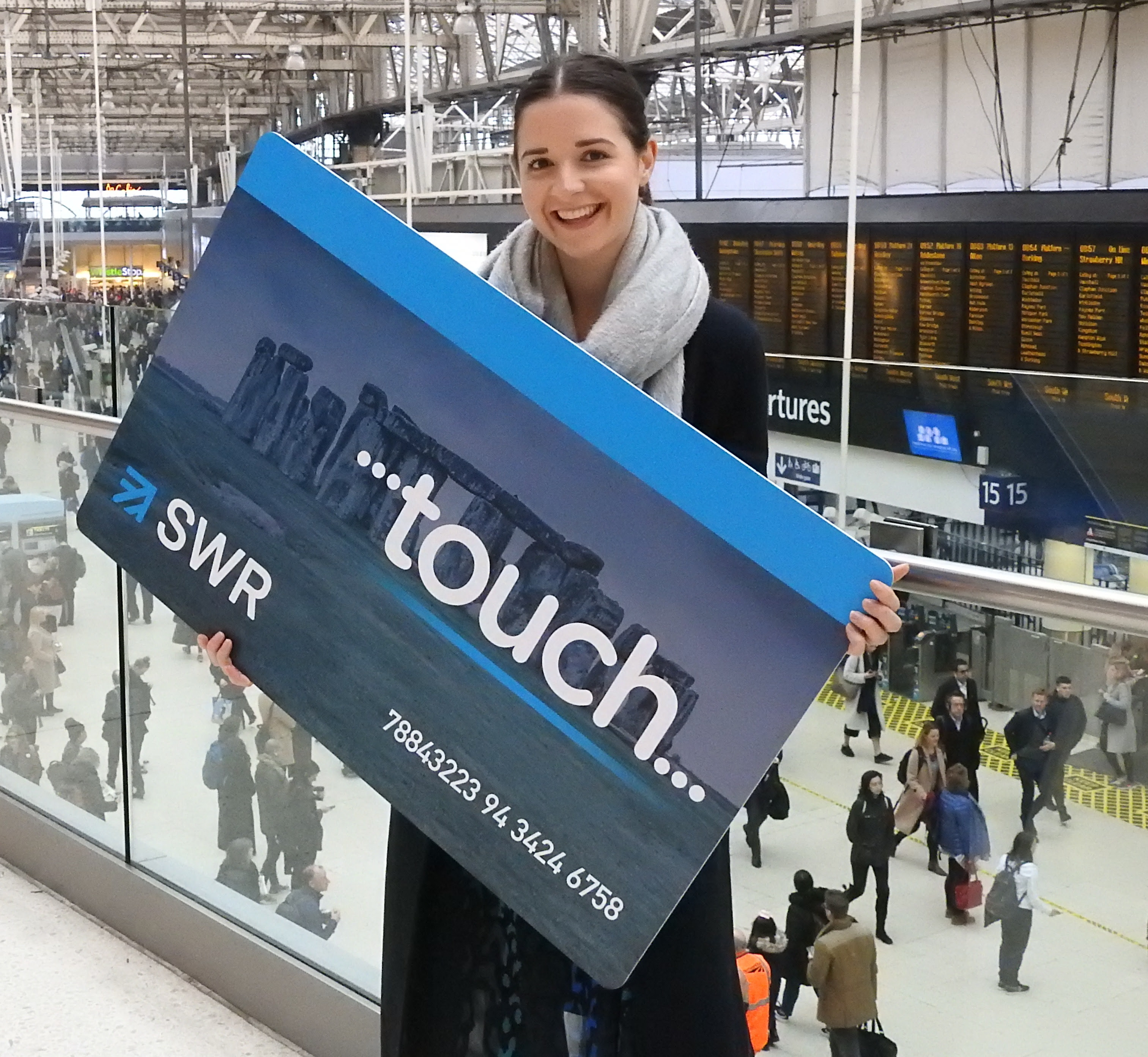 Sarah Davidson won more than £5,500 – the full value of her Season ticket
Switching to Touch means no paper tickets or queuing and compensation for delays with SWR's new Automated Delay Repay scheme
Closing date for customers to switch and win big ends this month – Tuesday 30th April 2019

Sarah Davidson, Petersfield, wins over £5,500 in South Western Railway's (SWR) 'Renew without the queue' prize draw through switching to the Touch Smartcard.
Switching is free and easy to do, and by using the Touch Smartcard, Ms Davidson benefits from buying and managing her Season or Single and Return journey tickets online. This means never needing or to queue for a paper ticket ever again!
Ms Davidson, and other customers switching to the Touch Smartcard, can now benefit from Automated Delay Repay compensation (if the service is delayed by 15 minutes or more) when renewing their Season ticket. London Travelcards can also be added to the Smartcard, allowing customers to tap 'in-and-out' at tube stations across the City's transport network.
SWR Season ticket holders are automatically entered in the prize draw when they switch to the Touch Smartcard. This is the final month for Weekly, Monthly, Monthly Plus or Annual Season ticket customers to have the opportunity to win back the full value of their ticket.
Sarah Davidson, on being drawn and winning back the value of her season ticket, said:
"I was absolutely over the moon on receiving the email that I won – I actually had to confirm that it wasn't an April fools! I plan on saving the money to pay for next year's ticket.

"The Touch Smartcard is so much easier and more reliable than the old tickets – I am so happy to be using it now!"
Daniel Shefras, Fleet, was also drawn and won nearly £500, the full value of his monthly season ticket. On winning his prize, David said:
"I was surprised and delighted to receive the email about winning in the prize draw. Switching to the Touch Smartcard has been seamless and very easy, and has been made even more worthwhile by winning back the cost of my monthly ticket.

"I will use the money towards a long weekend away somewhere in the UK."
March's other prize draw winner was James Cook, Alton, who received the full value of his weekly Season ticket of just over £100. Customers have won substantial amounts in previous prize draws, including Tim Moss winning nearly £6,000 and Simon Hunt receiving £5,000.