Lakes line shuttle train to run this Easter between Oxenholme and Windermere.(Network Rail)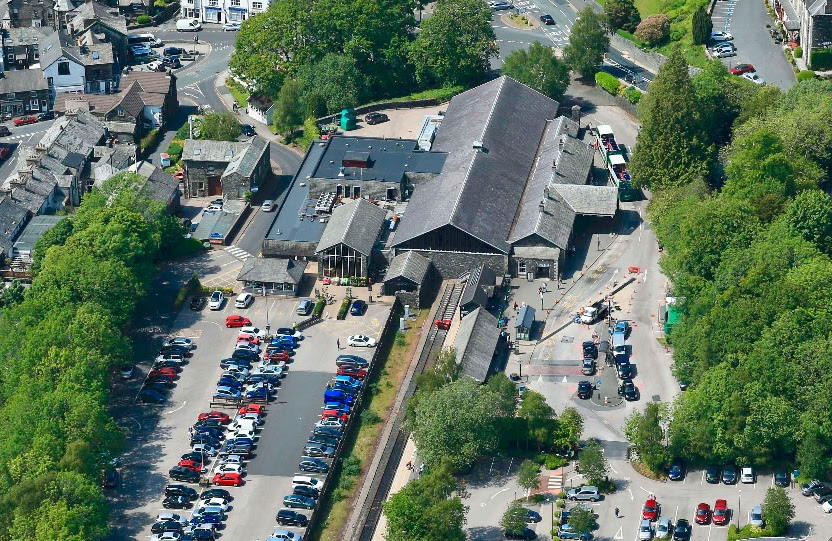 Passengers will be able to travel on a specially-chartered shuttle train between Oxenholme and Windermere on the Lake District railway line this weekend.
Due to essential Network Rail engineering work on the adjoining West Coast main line over the Easter weekend, plans are already in place for a comprehensive bus service to replace trains.
The important rail upgrade work is part of the Great North Rail Project.
Now, with the weather set fair ahead of the Easter bank holiday weekend, a Lakes Line shuttle train has also been arranged for customers to provide they with an additional travel option on Saturday and Sunday.
This Lakes shuttle service, which will be free of charge, was jointly devised by Network Rail, local MP Tim Farron and charter operator West Coast Railways.
Martin Frobisher, managing director for Network Rail's London North Western route, said:
"We are pleased to provide this additional travel option for customers travelling to and from Britain's leading holiday resort, especially over the Easter weekend, which marks the start of the summer tourist season. Our Lakes charter service is the result of some great, customer-focused teamwork."
Tim Farron, MP for Westmorland and Lonsdale, said:
"I'm absolutely over the moon that we've been able to secure this service. Easter is crucial to the Lake District economy, so this is brilliant news that they'll be a train running on the Lakes line this weekend."
David Brown, Northern managing director, said:
"This special train will complement the comprehensive bus service we have organised for customers this weekend."
The shuttle train services will be scheduled to depart shortly after the bus replacement services leave.
Major engineering work is taking place on other parts of the West Coast main line this Easter (19-22 April) and early May bank holiday (4-6 May).
Passengers are advised to check before they travel at nationalrail.co.uk/westcoast.