"On Shed" – April 2019 Edition
"Preserving the steam locomotive legacy..and more..on film"
Now features at Wonderful World of Trains & Planes, Birmingham
FRONT PAGE
Welcome…and news
Editors' Selection:Rail services in rural France could soon be derailed.(Reproduced by kind permission John Lichfield)
100 Trains….the journey so far….
Steam Tube Photographic File
Steam Tube Video Vault
Steam Tube Blogs
Tornado…The Story so far…
New & ReBuild News.
B & O Railroad Museum TV
Mainline Steam Schedule
On This Day in History.
Radstock to Frome Railway Project
Christian Wolmar… Railway Historian.
Around the UK's Heritage Railways A – Z "R"
WATTRAIN & APHTRO & NERHT News
30742 Charters
Back Page.
Welcome ..and news
A warm welcome to this April 2019 edition of "On Shed"
Highlights include the article Rail services in rural France could soon be derailed…here the emphasis is on the possibility of some of these lines being used as tourist railways……
The usual features are included. For latest news on rebuild projects etc, click on the image, and this will take you to the relevant page.
Please enjoy!
Editor's Selection:
Rail services in rural France could soon be derailed.(Reproduced by kind permission John Lichfield)
"John Lichfield has been The Independent's man in Paris since 1997, covering French news. Before that, he was the paper's Foreign Editor and he has also worked in Brussels and Washington. In 1999, he was the UK press Awards Foreign Reporter of the year."
France will soon decide the fate of 9,000 kilometres of little used railway lines across the country. John Lichfield looks at whether there is any light at the end of the tunnel for the troubled train services in parts of rural France.
For railways March is always the cruellest month.
In March 1963 Dr Richard Beeching published his infamous report calling for the closure of 8,000 kilometres of railway lines and 2,300 stations in Britain.
In March 2019, François Philizot – Le Docteur Beeching Français? – will publish a study on the fate of over 9,000 kilometres of little-used railway lines in France.
They include a spectacular 277 kilometres line through the Massif Central from Béziers to Cantal which operates a single passenger train in each direction a day, plus an occasional freight. One of its many stations, Les Cabrils, attracts 14 passengers a year.
In the midst of a tenacious Gilets Jaunes rebellion, the government insists that it will resist any temptation to axe loss-making, rural railway lines.
Last year, well before Peripheral France revolted, it rammed through other reforms of the state-owned railways, the SNCF. It rejected proposals to save €1 billion a year by shutting 20 per cent of the country's rail network.
The problem is that shunting the problem into a siding is no longer an option. Many small lines have been starved of investment for decades. The resources of SNCF Réseau, the arm of the state railways which owns track and stations, have been concentrated on France's splendid new high-speed lines since 1981.
It emerged recently that some rural lines in the south-west have not been fully maintained for 50 years. Some track has not been re-laid since the 1930s.
Three quarters of the cost of local lines already falls on regional governments which are running short of funds. The government cannot afford to bail them out. The transport ministry calculates that it is cheaper to hire fleets of taxis than to operate lines with less than 200 travellers a day.
Something like half – over 4,500 kilometres – of France's "lignes de desserte fine" (lines of local access) are now operating at low speeds because the track is unreliable. Several dozen of them have been "suspended" but not yet officially axed.
Gilles Savary, a former Socialist deputy, and expert on railways, says: "The railway is a territorial icon in France. Where there is the railway, there is the Republic. Shutting the local station is like shutting the local school."
Full disclosure. I am a fan of railways. I spent much of my childhood at Crewe station closely observing trains.
I have long been jealous, on Britain's behalf, of the fine new network of Trains à Grande Vitesse (TGVs) created in France in the last 40 years.
The problem is that the TGV revolution came at the cost of neglecting both suburban rail networks and rural lines. Some routes have been closed but there has never been a strategic plan for France's "lower speed" railways. French governments have asked, but none has had the courage to answer, the questions posed by Dr Richard Beeching in 1963.
Is a local railway network built in the 19th century suitable for the 20th century – or now the 21st? What is the purpose of single-track branch-lines operating four trains a day when almost everyone has a car and buses are cheaper and often kinder to the environment?
The Beeching Plan in Britain closed some railways that should have been kept alive. A few of them, like the line through the Scottish Borders and the line from Oxford to Cambridge, are being re-opened half a century later.
These are the exceptions. The great majority of the lines cut by Beeching had long outlived their original purpose.
François Philizot, the senior government official who reports on the future of rural railways this month, is said to be examining all options short of closure. They include converting branch lines to narrow roads dedicated to buses; or to rebuilding lines as driverless tramways operated by computer; or severing them from the rest of the network to save costs on signalling.
Philizot should also ponder what happened to many of the Beechingised lines in the UK, which have since been rebuilt by volunteers as heritage steam railways.
Many of France's underused and neglected railways pass through spectacular countryside. With a little public or private investment, they could become tourist railways which bring income to their regions rather than swallow tax-payers' euros.(Editor's emphasis)*
The Gilet Jaunes rebellion has made Paris unusually sensitive to the problems of La France Profonde. It's possible that any recommendations for investment from Mr Philizot will be taken seriously.
More likely, the government and the SNCF will continue with their present policy of Beeching-by-stealth. Thirty small lines have been "suspended" in the last decade. Without new spending, railway unions say, many more lines will have to be closed for safety reasons.
"In the next two or three years, 40 per cent of small lines are at risk if government doesn't put its hand in its pocket for repairs," says Bruno Poncet of the militant union Sud Rail.
In truth, the government's pockets are empty, and likely to be emptier after its past and future concessions to the Gilets Jaunes.
There is little light at the end of the 38 tunnels on the 277 kilometres from Béziers on the Mediterranean coast to Neussargues in the Cantal.
You can follow John Lichfield on Twitter at @John_Lichfield
Editor's Comment: Perhaps some of these little used lines could be developed as tourist lines suitable as candidates for UIC's TopRail programme and as potential members of UNECTO, France's équivalent of the HRA, the UK's national umbrella organisation for tourist and heritage railways and tramways.
100 Trains….the journey so far….
One epic, and collaborative, voyage. 40 individual train trips.
(Iain McGeachin ..https://kiltedwalker.com/rtwbytrain/)
Iain's condition is noticeably declining.(ATAXIA)….but it has not stopped him making plans for next year 2019!!
This is a quick overview of his plans..
" My "Wheelchair Tour of Europe" is now DEFINITELY on..I will be doing the trip as a Findacure fundraiser/awareness-raise..I will start the actual tour from the Scottish Parliament building in Edinburgh on Monday 29 April 2019, having taken part in the Glasgow Kiltwalk on the 28th April… I will be travelling by train 100% of the time. And for a good reason. I want to showcase the different practices/attitudes to accessibility of different rail companies/countries. It is for a similar reason that I will also visit famous sports stadiums (to show how they cater for disabled spectators). And by showcasing both, I can highlight the best practices found – so that other providers can learn from the real experiences of a wheelchair user.
It is a 4,000-mile/6,300km route.."
For details on supporting his cause, you can contact him at imcgeachin@hotmail.com
Win an all expenses paid 5-day tour of Scotland, and see Eilean Donan Castle for yourself!
I will be participating, in my wheelchair, in the Glasgow Kiltwalk this year. Raising funds for MND Scotland. This will be part of a larger "round-Scotland-by-train" trip.
To encourage donations, I am offering my "companion" a free 5-day tour of Scotland. (See : www.facebook.com/iain.ataxia.scot
"Steam Tube- The Home of Steam on the Net!"
Steam Tube is now found on Facebook….and whoever wishes may post their latest videos and photographs for all to see and share. The Facebook page has now had over 1,000 likes! And Rail Tube, a 24/7 rolling railway news blog has 1,500 plus likes! So, please feel free to add to the pages, and lets make Steam Tube live up to its ambitious tag line (which was what was added after the first video and photograph was uploaded!!)-"Steam Tube – The Home of Steam On The Net!
A selection of uploaded videos will be shown in each month's edition of "On Shed."
Steam Tube Blogs.
Over the past year we have been able to share some excellent blogs, notably "Steam Age Daydreams"..and there have been other contributors Chris Eden Green, Ronik24, Chris Spencer and Dick Bodily to name but a few ..
Please feel free to alert us to any other steam related blogs that will help build a significant historical resource for others to enjoy.
Tornado…The Story so far…
2019

Saturday 6th April 2019 – 'The Devonian' – Birmingham to Plymouth via Brunel's sea wall – bookings through UK Railtours
Saturday 4th May – 'The Ynys Mon Express' – East Midlands and North Staffs to Holyhead and return – bookings through UK Railtours
Saturday 11th May 2019 – 'The Mad Hatter' – Darlington, York and Wakefield to Chester – bookings through UK Railtours
Saturday 18th May to Sunday 2nd June – Wensleydale Railway – contact: admin@wensleydalerailway.com or call 01677 425805
Saturday 15th June – 'The Yorkshire Pullman' – London King's Cross to York and Scarborough – bookings through UK Railtours
Sunday 23rd June – 'The Summer Cornishman' – Bristol to Par and return – Pathfinder Tours
Saturday 6th July – 'The Dart & Torbay Express' – Birmingham to Kingswear and return – Pathfinder Tours
Sunday 14th July – 'The Pembroke Coast Express' – Bristol to Tenby and return – Pathfinder Tours
Saturday 20th July – 'The North Briton' – London and East Coast stations to Carlisle via the Settle and Carlisle Railway and return – bookings through UK Railtours
Thursday 1st August – 'The Aberdonian' – Edinburgh to Aberdeen and return – bookings through UK Railtours
Sunday 4th August – Linlithgow to Tweedbank and return – Scottish Railway Preservation Society
Thursday 8th August – 'The Aberdonian' – Edinburgh to Aberdeen and return – bookings through UK Railtours
Sunday 11th August – Linlithgow to Tweedbank and return – Scottish Railway Preservation Society
Saturday 17th August – 'The North Briton' – London and East Coast stations to Carlisle via the Settle and Carlisle Railway and return – POSTPONED UNTIL 28th SEPTEMBER
Saturday 31st August – 'The Aberdonian' – Edinburgh to Aberdeen and return – bookings through UK Railtours

The Trust respectfully requests that anyone wanting to see Tornado follows the rules of the railway and only goes where permitted.
60163 Tornado passing through Stratford Parkway at 1650 on return leg to Manchester Piccadilly with "The Bard of Avon" Rail tour,Saturday 23rd March 2019.
New & ReBuild News.
(Click on Image!)
B & O Railroad Museum TV
Each month the B&O TV Network, starring actor Michael Gross, spotlights a moment in B&O Railroad history. Take a journey into the past and view one or all of these episodes posted on YouTube.
Mainline Steam Schedule
This listing is offered in good faith, so there is no guarantee offered or implied.Please confirm running with the relevant tour operator.
And adhere, please, to Network Rail's photographic guidelines…..HERE
The tour schedule for April 2019..…and beyond…can be found at Railway Herald

On This Day in History.
April
–/04/1916
Motor Rail deliver the first of over 900 petrol engined 60 cm narrow gauge railway locomotives for the British War Department Light Railways on the Western Front (World War I); substantially the same design is in production until the 1980s
1–4/04/2009
Hefei-Wuhan Passenger Railway opens for service in China
Shijiazhuang-Taiyuan Passenger Railway opens for service in China
01/04/1994
Railtrack takes over running of British Rail infrastructure.
01/04/1901
The West Highland Railway's Mallaig Extension Railway, operated by the North British Railway, is opened throughout to Mallaig on the west coast of Scotland.
Glenfinnan Viaduct
05/04/1969
The South Devon Railway at Buckfastleigh, reopens as a preserved
steam railway, the Dart Valley Railway.
06/04/1927 Garratt locomotives introduced on Toton-Brent coal trains
06/04/1992
First section of Manchester Metrolink opens.
09/04/1984
Saltaire Station,West Yorkshire reopens 20 years after British Railways closure.
9 April 1806
Isambard Kingdom Brunel born
13/04/1771
Richard Trevithick, who was born in Cornwall on April 13 177, patented his steam engine in 1802 and just two years later designed the first railway locomotive. He died in 1833 at the age of 62.
14/04/1951
Southern Railway (India) created as the first zone of Indian Railways by merger of South Indian Railway, Madras and Southern Mahratta Railway and Mysore State Railway.
16/04/1853
New Delhi: Exactly 160 years ago and four years before the great revolution of 1857, India's first passenger train chugged out of Bori Bunder, in what was then Bombay, for Thane, 34 kilometres away.
The first railway passenger journey in India happened on April 16, 1853. Three steam locomotives, Sultan, Sindh and Sahib, took 400 invited passengers in 14 carriages on a 57 minute journey
19/04/1916 Ephraim Shay, inventor of the Shay locomotive (b. 1839).
21/04/2010
The Pretoria train accident occurred on 21 April 2010 when a train of carriages on a luxury tourist train operated by Rovos Rail )ran away for 12 miles (19 km) from Centurion Station and derailed at Pretoria. Three people were killed and seven were seriously injured.
22/04/1913 John Saxby, English railway signalling engineer (b. 1821).
25/04/1997
Construction on Phase 2 of Manchester Metrolink project begins.
25/04/1983
Driverless trains on Lille metro opening.
28/04/1996
Gatwick Express,Midland Mainline and Great North Eastern Railway franchises begin…
28/04/2008
Wrexham & Shropshire begin to run passenger services between London Marylebone, West Midlands, Shropshire and north-east Wales.
67015 at London Marylebone with its distinctive livery. (Wikipedia)
On 28 January 2011 operations ceased after a review concluded there was no prospect of the business ever being profitable.The last train was the 18:30 from London Marylebone to Wrexham General.
30/04/1972
Brighton Belle service between London and Brighton is suspended.
(To support the project.."Bringing Back the Brighton Belle"..make your donation at http://www.brightonbelle.com/)
Radstock to Frome Railway Project
Welcome to The Radstock to Frome Railway Trust and the Radstock to Frome Railway Project. We are a charitable organisation with the primary aim of assisting the reopening of the redundant railway line between Radstock and Great Elm (near Frome), with the aspiration at a later stage to extend the railway back to Frome junction and reconnect with the national rail network.
This is a community interest venture, and in order to succeed need your support. We are currently discussing the project with other interested parties to maximise the support and our capabilities to make a success of this project.
Radstock is a town has a fine industrial heritage and a bright future ahead. The Radstock to Frome Railway Trust is committed to assisting the opening of the railway as a valuable resource for the community. A designated section of the former railway land (inside Area 3) has been set aside for the possible reinstatement of a rail link there. Our organisation will maximise Radstock's potential as a tourist destination, situated between and near the historic cities of Bath and Wells, and play an instrumental part in reviving the local economy.
However, we are unable to do all this without your help and kind generosity. On the 2 nd October 2014 The Somer-Rail Trust was registered by the Charity Commission as a charity in England and Wales (1158749). As a group we are steadily increasing in number and would appreciate your help and support moving forward with this project, if you can assist us please don't hesitate to get in touch.
Our Facebook/Twitter group pages are an excellent way to share memories, and view photographs (old and new) of the line. The Trust's quarterly newsletter 'Along the Lines' includes all the latest developments and a background history of the railway.
Thank you for your interest in the Radstock to Frome Railway Project.
Christian Wolmar… Railway Historian.
Christian Wolmar is a regular speaker at conferences, meetings and seminars both in the UK and abroad on transport and, specifically, rail matters. He often speaks at conferences on the latest development in the rail and transport industries and gives lectures on all his rail history books
Christian gives around 30 talks per year and has spoken all around the country, as well as in Belgium, Netherlands, Germany, Denmark, France, the United States and Australia where he has twice been invited to provide his expertise. He has given two lectures at the Royal Geographic Society.
Latest Book: The Story of Crossrail
Around the UK's Heritage Railways A – Z "U" Here
30742 Charters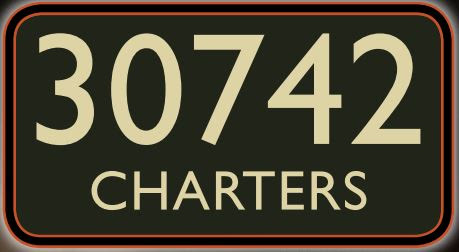 Back Page
Isambard Kingdom Brunel born 9 April 1806.(C) Robin Coombes