Major milestones reached in reconstruction of two Northamptonshire road bridges and upgrade to Kettering station begins.(Network Rail)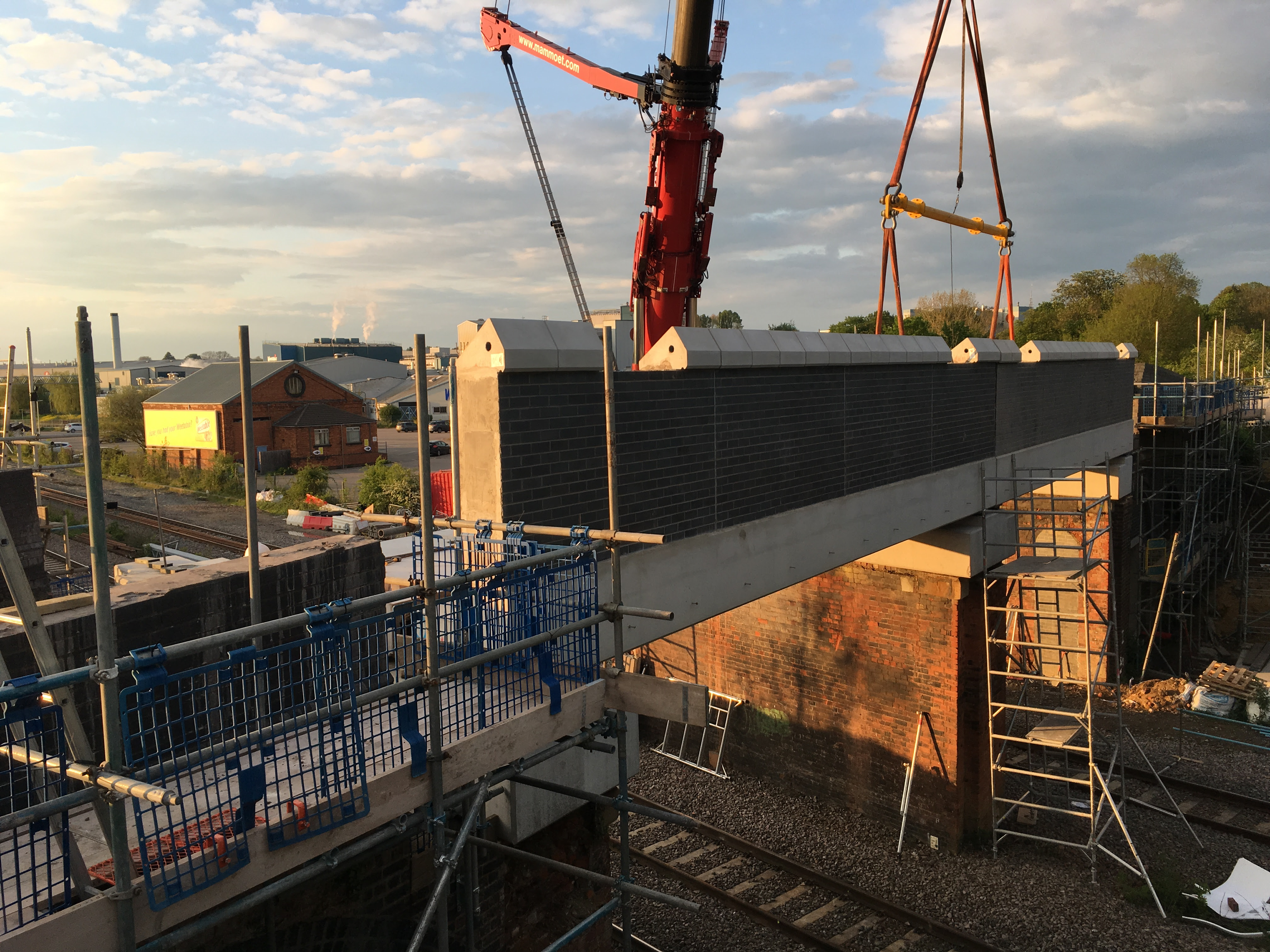 Network Rail engineers have successfully reached a major milestone in the reconstruction of two road bridges in Northamptonshire, as part of the Midland Main Line Upgrade.
The heights of Higham Road bridge in Wellingborough and Station Road bridge in Isham have now been raised. This will enable overhead line equipment to pass safely underneath the structures as the line from London to Kettering and Corby is electrified.
The new bridge decks were successfully installed on both bridges last weekend (11/12 May) and were moved into position using 1200 tonne cranes. Both bridges remain closed to vehicles and Network Rail engineers will now begin work to the parapets and the roads before they reopen in Autumn.
Network Rail will also begin work at Kettering railway station this month. From Saturday, 18 May, Network Rail workers will begin to extend the platforms at the station to allow for longer trains with more seats to call at the station. Work will also take place to the canopies over the platforms. A project to extend the platforms at Corby station recently completed.
Rob McIntosh, Route Managing Director for Network Rail, said:
"We are happy to reach this major milestone in the reconstruction of these two bridges, as it brings us another step closer to providing more comfortable journeys for passengers and re-opening the road for motorists.

"We understand that this work continues to cause some disruption to drivers and residents in the area and we would like to thank them for their patience whist this work takes place.

"Work will now begin to extend the platforms at Kettering station, which will enable bigger trains with more seats to call at the station. This upgrade will mean we can continue to provide a railway which meets the needs of the passengers, communities and economies we serve."
An East Midlands Trains spokesperson said: "The works to extend platforms and trim back the canopies at Kettering will not affect East Midlands Trains services, but we would like to remind our customers to be mindful of the works taking place and continue to take care when travelling through the station."