SüdLeasing orders 20 locomotives on behalf of SBB Cargo International.(Siemens)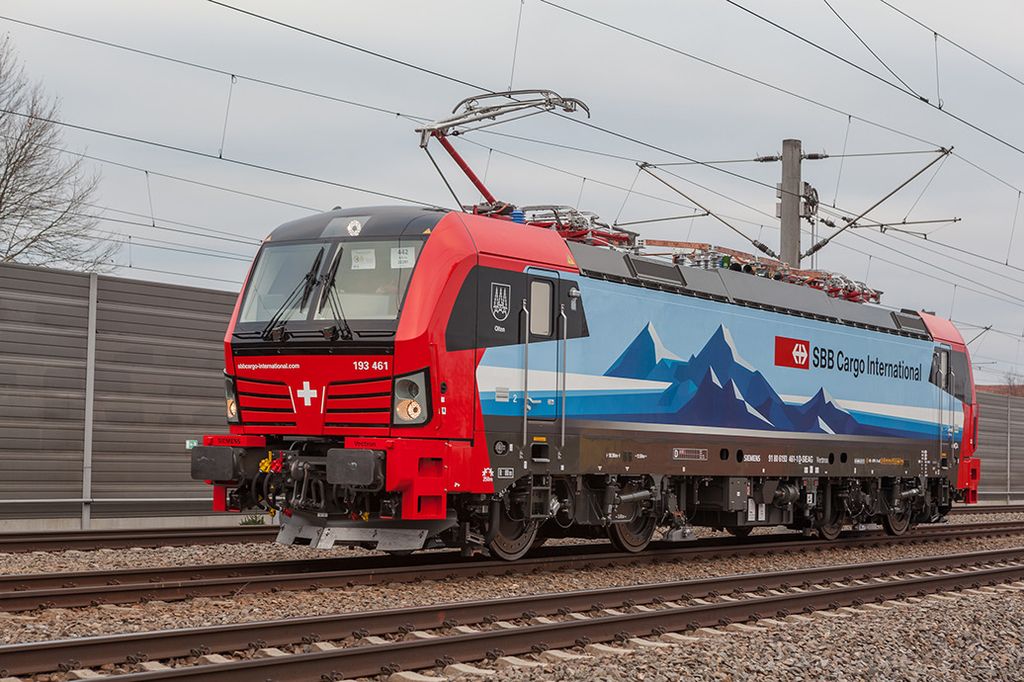 Order for 20 Vectron MS locomotives including full service
Deployment by SBB Cargo International on the Rhine-Alpine Corridor
Option for 20 additional locomotives
Switzerland's SBB Cargo International AG has ordered 20 Vectron MS locomotives from Siemens Mobility in cooperation with SüdLeasing GmbH. The locomotives will be leased by SBB Cargo International to SüdLeasing through a long-term leasing plan with a flexible term. In addition, SBB Cargo International has acquired an option for 20 additional locomotives from Siemens Mobility.
These multisystem locomotives are intended for service on the Rhine-Alpine Corridor and are designed to operate in Germany, Austria, Switzerland, Italy and the Netherlands (DACHINL). They have a maximum output of 6.4 MW and are equipped with the European Train Control System (ETCS) in addition to national train control systems. The locomotives will be built at the Siemens Mobility factory in Munich-Allach. Their delivery is planned between the end of 2019 and mid-2020, ensuring that SBB Cargo International will have the locomotives available in time for the opening of the Ceneri Base Tunnel (CBT) in December 2020.
SBB Cargo International has also signed a long-term full-service agreement with Siemens Mobility, and the maintenance services are being planned along the Rhine-Alpine Corridor.
Sven Flore, CEO of SBB Cargo International., said:
"With the expansion of our Vectron fleet, we are almost completely replacing our old Re 620 and Re 420 fleet, which was designed exclusively for service in Switzerland,and are focusing on an efficient, state-of-the-art multisystem locomotive fleet that will be an important building block for us in view of the opening of the Ceneri Base Tunnel in late 2020."
Sabrina Soussan,CEO of Siemens Mobility, said:
"With our multisystem locomotives, SBB Cargo International can operate on the Rhine-Alpine Corridor from the Netherlands to Italy without changing locomotives, ensuring that freight transport in Europe is quick, efficient and environmentally friendly. The full service contract guarantees our customer optimal availability."