Work on vital new sea wall stops for the summer to minimise impact on tourism and community.(Network Rail)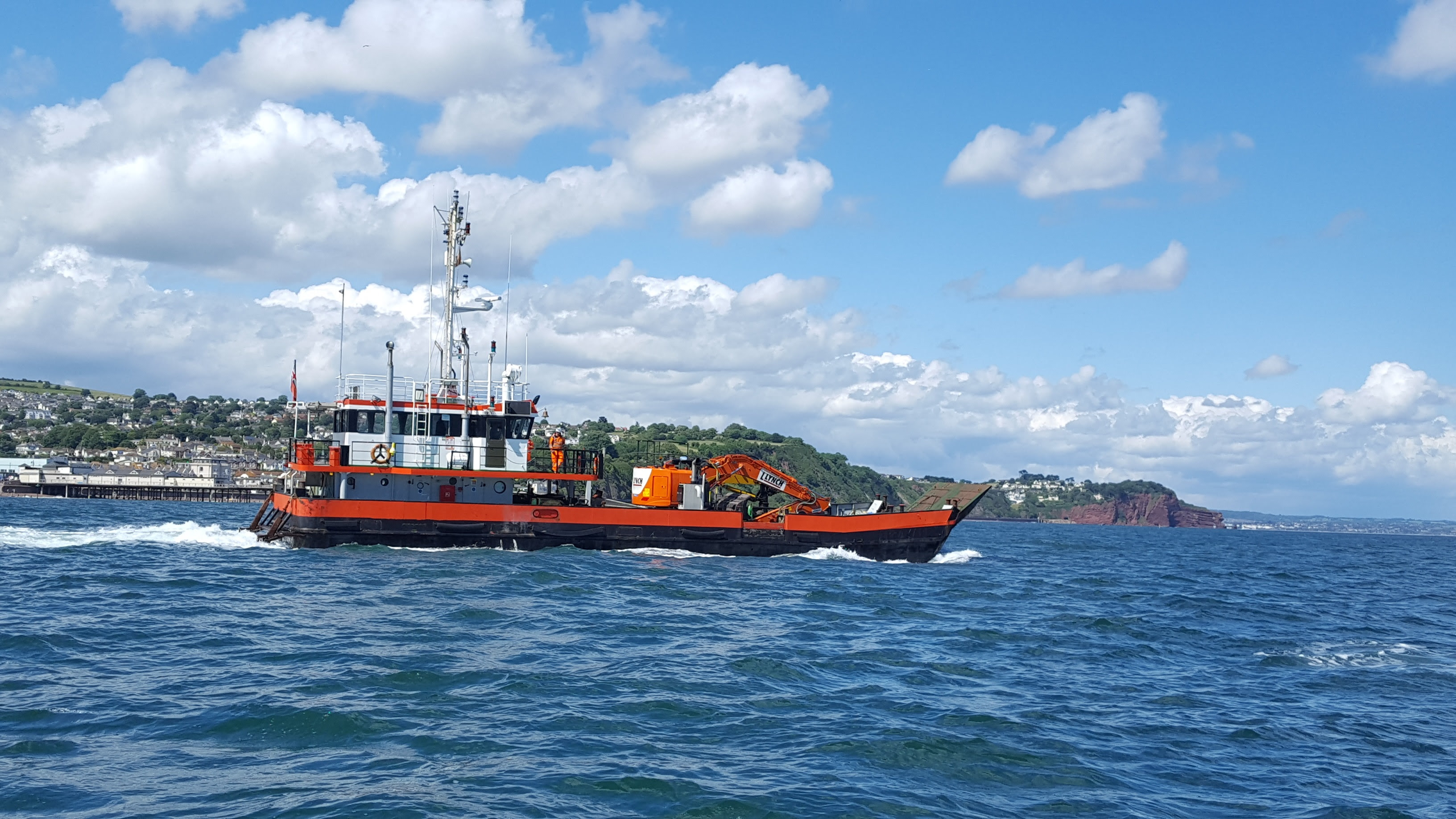 Network Rail will stop work on a new sea wall at Dawlish, in Devon, this weekend before resuming in September as they look to minimise the impact on tourism and the community during the peak summer period.
The upgrade, which will provide greater protection to the railway and town from rising sea levels and extreme weather for generations to come, started in June this year but will now take a summer break from 14 July to 9 September.
The vital construction of a bigger sea wall follows years of detailed studies, designs and joint working between world leading marine, coastal and railway engineering experts.
Construction has taken place around the tides with work taking place round the clock to deliver the upgrade which is vital, not just for Dawlish but for the whole of the South West peninsula as the railway connects communities in 50 towns and cities with the rest of the UK.
Once complete the new sea wall will be 2.5m higher than the existing wall, have a curved edge to send waves back towards the sea and have a wider safer promenade with seating which will keep the clear views of the coast that the existing wall has.
David Lovell, Network Rail senior programme manager for the Dawlish sea wall project, said:
"Dawlish relies heavily on tourism and we want to minimise any impact we have whilst we deliver the new sea wall which will help protect the town and railway for the next 100 years.

"When we return in September the main construction phase of the new sea wall will take place and we will continue to update the community with how we are progressing."
Councillor Andrea Davies, chair of the Peninsula Rail Task Force, said:
"I visited the works on the new sea wall this week and was impressed with the progress that has already been made.

"The teams on the ground are hardworking and I am pleased that Network Rail are making an effort to mitigate any concerns or queries from local residents. I am delighted that the beach will be now be usable again for the summer months."
Anne-Marie Morris, Member of Parliament for Newton Abbot said:
"It is welcome news that Network Rail are pausing work on the new sea wall at Dawlish for the summer period.

"This pause reflects the importance of the peak tourist season to the local economy in Dawlish, and I am pleased that Network Rail are demonstrating their commitment to complete these much-needed works in a way that protects the interests of local people."