Preserving the steam locomotive legacy..and more..on film"
Now features at  Wonderful World of Trains & Planes, Birmingham
FRONT PAGE
Along Northern Coasts.(C) Robin Coombes
Welcome..and News
Editor's Selection:New Book: The Stratford-upon-Avon and Midland Junction Railway a pictorial survey by Stephen Thompson .(SMJ Society)
Editor's Selection 2: V499 Victorian Steam Locomotive Company
Editor's Selection 3.New book on Indian Railways–Rajendra B Aklekar
100 Trains….the journey so far….
Steam Tube Photographic File
Steam Tube Video Vault
Steam Tube Blogs
Tornado…The Story so far…
New & ReBuild News.
B & O Railroad Museum TV
Mainline Steam Schedule
On This Day in History.
Radstock to Frome Railway Project
Christian Wolmar… Railway Historian.
Around the UK's Heritage Railways A – Z "R"
WATTRAIN & APHTRO & NERHT News
30742 Charters
Back Page.
Welcome..and News
A warm welcome to this August 2019 edition of "On Shed".
The usual features are here..please enjoy the resource. Any suggestions for inclusion etc gratefully received..
Coal: This is a subject that is not going to go away anytime soon, and is causing deep disquiet in some circles. Recent news items have added to this feeling.
Behind the scenes, though, much effort is being expended in making representations to governments on the heritage sector's significant contribution to local economies, not least in the number of tourists that frequent heritage railways to enjoy the experience. Of course, the "banning" of coal could have the effect of all mines closing ..leaving no supplies for the sector, except to import..and very expensively at that. So something needs to be done.
WATTRAIN is at the forefront in making such representations in this matter. You could join and add your thoughts on the subject.  www.wattrain.net
Editor's Selection:New Book: The Stratford-upon-Avon and Midland Junction Railway a pictorial survey by Stephen Thompson .(SMJ Society)
In 1961 Stephen Thompson, a commercial artist with a passion for railways, set out in his E-Type Jaguar and compiled a photographic survey of the Stratford-upon-Avon and Midland Junction Railway. He set the photographs in notebooks with typewritten captions and after his death the notebooks passed to his nephew who in turn gifted them to the SMJ Society. Hence this book. The SMJ was a grouping of four basket case lines that huddled together for warmth and still never really made money, but it was not useless and gave good services during the Great War when the national interest saw it carrying heavy traffic in iron ore, iron and steel.
With a Foreword by Christian Wolmar
The Stratford-upon-Avon and Midland Junction Railway a pictorial survey by Stephen Thompson is per copy £20.00
Editor's Selection 2: V499 Victorian Steam Locomotive Company ..(Facebook 13/07/19)
We've been very quiet for the first half of the year however we are still here and still working away on the project.
Drawings have been coming along well and we're at the stage where the drawings of the entire smokebox arrangement are completed. We will be getting feedback on them and quoting the job up so we know how much we need to raise.
We're also working on sponsorship submissions which is taking up a majority of the free time we all give to the V499 Project.
Rest assured we are still going ahead, and we will post news and updates as we have them.
Thank you for all the messages recently and all the support to
Editor's Selection 3.New book on Indian Railways-Rajendra B Aklekar
This is Rajendra B Aklekar's 3rd book centring on Indian railways.
His first two acclaimed books were "Halt Station India" and "India's Railway Man- A Biography of E.Sreedharan."
This third volume-"A Short History of Indian Railways"(with a Foreword by Mark Tully)"is a collation of anecdotes from the 1830s to the Bullet Train and Train 18. History woven through anecdotes on how the railways came to be and flourished and the responses it generated in the society. An uncommon experiment of telling history only through anecdotes with a thin narrative!" (Author's own words!!)
100 Trains….the journey so far….
One epic, and collaborative, voyage. 40 individual train trips.
The Wheelchair Tour of Scotland 2019.

I would prefer to make this journey in one go. However, the progression of my condition now means that I'm limited to about one week away at a time, at most.
Therefore, the tour will be made in two stages (possibly three depending on the future progression of my ataxia).
With each stage being centred around my participation in a specific Kiltwalk. First Glasgow. Followed by Dundee. And possibly Edinburgh too.
The tour will also be train-based. Highlighting the current partnership between MND Scotland and the Scotrail Alliance.
The tour will also showcase the natural beauty, and attractions, of Scotland. Attractions that are easily accessible by rail. Scotland really is very lucky to have some of the most beautiful railway lines, not just in Europe but, on the planet.
Stage 1. Glasgow Kiltwalk, West Highland Railway, Isle of Skye, Inverness, Edinburgh.
Stage 2. Stirling, Dundee Kiltwalk, Aberdeen, Inverness, Thurso/Wick.
Stage 3 (possible). Falkirk, Borders, Berwick-upon-Tweed, Edinburgh Kiltwalk.
---
A Wee Bit of Personal History:
I was diagnosed with spinocerebellar ataxia in 2015.
Although I was told that I would eventually need to use a wheelchair (I now do), I could still walk quite well at that stage – although with the, increasing, need of a walking stick.
So I used my final walking days to raise funds and awareness of this rare condition (I raised £1,100 during previous "walking" events – the longest of which was a 500 mile walk in Spain).
Now though, the progression of my ataxia means that my wings have been clipped somewhat. So all future fundraising can only be in Scotland from now on (and even closer to home in Ayrshire in the future perhaps?).
I have chosen MND Scotland as the beneficiary this time. Ataxia is so rare that there is no Scotland-specific charity for the condition, but it has similarities to MND: a neurological condition affecting motor abilities – and similarly incurable at present.
And it is this "at present" which is so important.
If a cure can be found, it will be found. But only as a result of medical research. Which requires funding.
So, to do "my bit"….
https://glasgowkiltwalk2019.everydayhero.com/uk/ataxiascot
Steam Tube is now found on Facebook….and whoever wishes may post their latest videos and photographs for all to see and share. The Facebook page has now had over 1,000 likes! And Rail Tube, a 24/7 rolling railway news blog has 1,500 plus likes! So, please feel free to add to the pages, and lets make Steam Tube live up to its ambitious tag line (which was what was added after the first video and photograph was uploaded!!)-"Steam Tube – The Home of Steam On The Net!
South Africa Steam 2019 – Part 1 of 2. Credit:KochersbergTV
Steam Tube Blogs.
Over the past year we have been able to share some excellent blogs, notably "Steam Age Daydreams"..and there have been other contributors Chris Eden Green, Ronik24, Chris Spencer and Dick Bodily to name but a few ..
Please feel free to alert us to any other steam related blogs that will help build a significant historical resource for others to enjoy.
Tornado…The Story so far…
2019

Thursday 1st August – 'The Aberdonian' – Edinburgh to Aberdeen and return – bookings through UK Railtours
Sunday 4th August – Linlithgow to Tweedbank and return – Scottish Railway Preservation Society
Thursday 8th August – 'The Aberdonian' – Edinburgh to Aberdeen and return – bookings through UK Railtours
Sunday 11th August – Linlithgow to Tweedbank and return – Scottish Railway Preservation Society
Saturday 17th August – 'The North Briton' – London and East Coast stations to Carlisle via the Settle and Carlisle Railway and return – POSTPONED UNTIL 28th SEPTEMBER
Saturday 31st August – 'The Aberdonian' – Edinburgh to Aberdeen and return – bookings through UK Railtours

The Trust respectfully requests that anyone wanting to see Tornado follows the rules of the railway and only goes where permitted.
60163 Tornado passing through Stratford Parkway at 1650 on return leg to Manchester Piccadilly with "The Bard of Avon" Rail tour,Saturday 23rd March 2019.
New & ReBuild News.
(Click on Image!)
B & O Railroad Museum TV
Each month the B&O TV Network, starring actor Michael Gross, spotlights a moment in B&O Railroad history. Take a journey into the past and view one or all of these episodes posted on YouTube.
Mainline Steam Schedule
This listing is offered in good faith, so there is no guarantee offered or implied.Please confirm running with the relevant tour operator.
And adhere, please, to Network Rail's photographic guidelines…..HERE
The tour schedule for August 2019..…and beyond…can be found  at Railway Herald

On This Day in History.
01/08/2008
Peppercorn Class A1 Pacific 60163 Tornado was unveiled to the world's press at Darlington.
60163 Tornado,Saturday 23rd March 2019
–/08/1923
Great Western Railway (Great Britain) takes delivery of its first 'Castle' Class 4-6-0 express passenger steam locomotive from its Swindon Works, No. 4073 Caerphilly Castle
02/08/1870
The world's first underground tube railway, the Tower Subway, opens in London, England. On its first trip, 12 people travel 450 yards(411meteres) in 11(eleven) seconds.
04/08/1883
Volk's Electric Railway, the first of its kind in Britain, opens at Brighton.
04/08/1914 British Government takes control of railways as a wartime measure
08/08/1968 Steam locomotive power was withdrawn from British Rail
10/08/1840 Regulation of Railways Act
This act introduced government regulation to the railways
Measures contained in the Act were;
• No railway to be opened without notice;
• Returns to be made by railway companies;
• Appointment of Board of Trade inspectors;
• Railway byelaws to be approved by the Board;
• Prohibition of drunkenness by railway employees;
• Prohibition of trespass on railways.
11/08/1880 The Wennington Junction rail crash in England kills 8 people
14/08/1927 Royal Scot class of locomotives introduced
14/08/1915 A rail crash in Weedon kills 10 people
17 Aug 1857
West Somerset Railway Company incorporated by Act of Parliament
18/08/1837
(Graces Guide)
Daniel Gooch takes up his position of Locomotive Superintendent of the GWR.
19/08/1921
Publication in the United Kingdom of the Railways Act 1921, which provided for the amalgamation of British railway companies into four large groups, "The Big Four", with effect from January 1, 1923
24/08/1816 Birth of Daniel Gooch at Bedlington, Northumberland
24/08/1927 The Sevenoaks railway accident in England kills 13.
28/08/1915
The first train operates over the regauged Ravenglass and Eskdale Railway using 1 ft 3 in (381 mm) gauge equipment
30/08/1909
Great Western Railway begins using its Fishguard terminus in Wales for boat trains in connection with the Cunard steamships on Atlantic routes as a first port of call
Radstock to Frome Railway Project
Welcome to The Radstock to Frome Railway Trust and the Radstock to Frome Railway Project. We are a charitable organisation with the primary aim of assisting the reopening of the redundant railway line between Radstock and Great Elm (near Frome), with the aspiration at a later stage to extend the railway back to Frome junction and reconnect with the national rail network.
This is a community interest venture, and in order to succeed need your support. We are currently discussing the project with other interested parties to maximise the support and our capabilities to make a success of this project.
Radstock is a town has a fine industrial heritage and a bright future ahead. The Radstock to Frome Railway Trust is committed to assisting the opening of the railway as a valuable resource for the community. A designated section of the former railway land (inside Area 3) has been set aside for the possible reinstatement of a rail link there. Our organisation will maximise Radstock's potential as a tourist destination, situated between and near the historic cities of Bath and Wells, and play an instrumental part in reviving the local economy.
However, we are unable to do all this without your help and kind generosity. On the 2 nd October 2014 The Somer-Rail Trust was registered by the Charity Commission as a charity in England and Wales (1158749). As a group we are steadily increasing in number and would appreciate your help and support moving forward with this project, if you can assist us please don't hesitate to get in touch.
Our Facebook/Twitter group pages are an excellent way to share memories, and view photographs (old and new) of the line. The Trust's quarterly newsletter 'Along the Lines' includes all the latest developments and a background history of the railway.
Thank you for your interest in the Radstock to Frome Railway Project.
Christian Wolmar… Railway Historian.
Christian Wolmar is a regular speaker at conferences, meetings and seminars both in the UK and abroad on transport and, specifically, rail matters. He often speaks at conferences on the latest development in the rail and transport industries and gives lectures on all his rail history books
Christian gives around 30 talks per year and has spoken all around the country, as well as in Belgium, Netherlands, Germany, Denmark, France, the United States and Australia where he has twice been invited to provide his expertise. He has given two lectures at the Royal Geographic Society.
Latest Book: The Story of Crossrail
Around the UK's Heritage Railways A – Z "W"etc Here
30742 Charters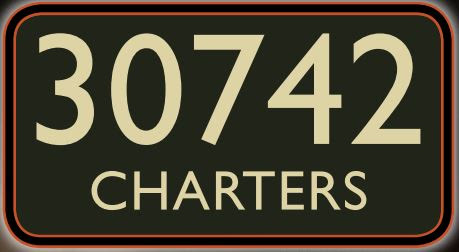 Back Page:
Class 423.(C) Robin Coombes.