Bridgend identified as a railway station hotspot for trespass and anti-social behaviour.(Network Rail)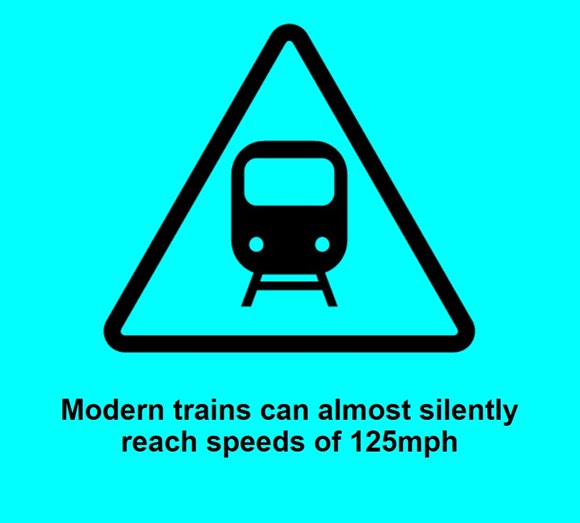 The Bridgend area has been identified as an area that experience repeat incidents of anti-social behaviour and incidents such as site trespass (including railway trespass) on the Wales and Borders route, Network Rail has revealed.
Network Rail, Transport for Wales Rail and the British Transport Police are calling on those involved to understand the grave risks and consequences involved in taking part in such activities.
Repeat locations, as they are known, are monitored every four weeks throughout the year. The latest figures highlight that in the last twelve months, the following railway stations (please see additional note below) have some of the highest number of recorded incidents. They are:
Pyle – 21 incidents (Bridgend County Borough)
Bridgend – 19 incidents (Bridgend County Borough)
Pencoed – 16 incidents (Bridgend County Borough)
(56 incidents in total in the Bridgend County Borough boundary)
Bill Kelly, Network Rail's route director for Wales and Borders, said:
"The railway network is not a place where anyone should ever consider trespassing. It is a very dangerous place to be which can have catastrophic implications for those involved, for the passengers on the trains and for our staff who work the network. The dangers of trespassing may seem obvious, but there are also many hidden dangers present on the railway.

"I urge anyone involved in this activity to cease immediately to avoid any serious consequences. I also call on the adult community, who sometimes cross our railways to make their exit from a station a seemingly quicker offering, to stop this immediately and exit all stations in the appropriate and safe manner. Many young people look up to adults to set an example and if they see adults casually trespassing on the railway then it's logical that this will send them the absolutely wrong message about this activity."
Transport for Wales Security Manager Simon Turton said:
"It's so important that people treat the railway with respect and understand the devastating consequences of trespassing on the tracks and anti-social behaviour.

"Whether it be people taking a short cut or simply messing around, please just think 'is it really worth risking losing life or limb over?'.

"Not every train stops at every station; some are fast services coming through at speed while we also see freight traffic coming through our stations and modern trains which are incredibly quiet, so you should never, ever assume it is safe to go onto the track.

"We work closely with Network Rail and British Transport Police to cut down on these incidents, but we need the public's support too because none of us want to see anyone get hurt on the railway."
Inspector Michael Edwards from British Transport Police added:
"We're on hand in the region 24/7 to disrupt and investigate any reports of trespass and anti-social behaviour. The railway is a highly dangerous environment and anyone seeking to trespass on the lines is not only committing an offence, they're risking their lives. If you witness anything contact BTP by texting 61016 or call 0800 40 50 40. In an emergency always call 999."
Network Rail, along with the wider rail industry and British Transport Police, have developed a campaign called You vs. Train. The aim of the campaign is to target teenagers and encourage them to think about the serious consequences for them and their loved ones when it comes to trespassing on the railway. More information about Network Rail's involvement in the You vs. Train campaign can be found at the following link, along with links to online resources and powerful videos: Network Rails work with You vs. Train